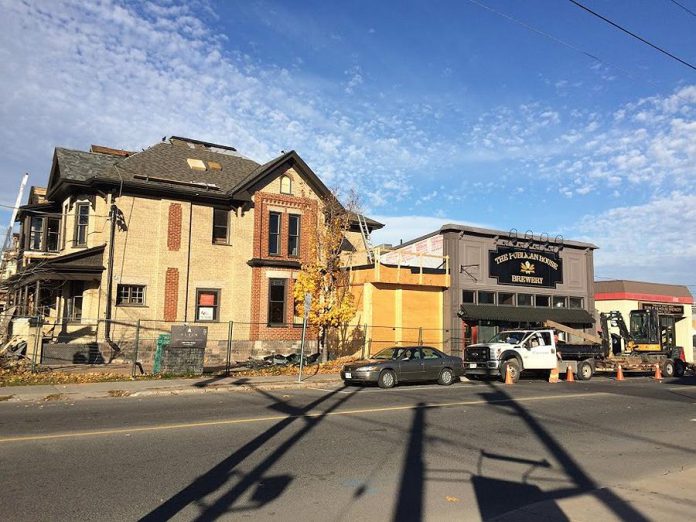 This month, Eva Fisher takes an early look inside the renovated Publican House Restaurant and tours the menu of the Grill at the Burleigh Falls Inn. She talks cold weather chocolate with The Chocolate Rabbit and takes a look at bazaars and bake sales where you can get homemade baked goods.
---
Inside the Publican House's incredible renovation of the old Peterborough Arms building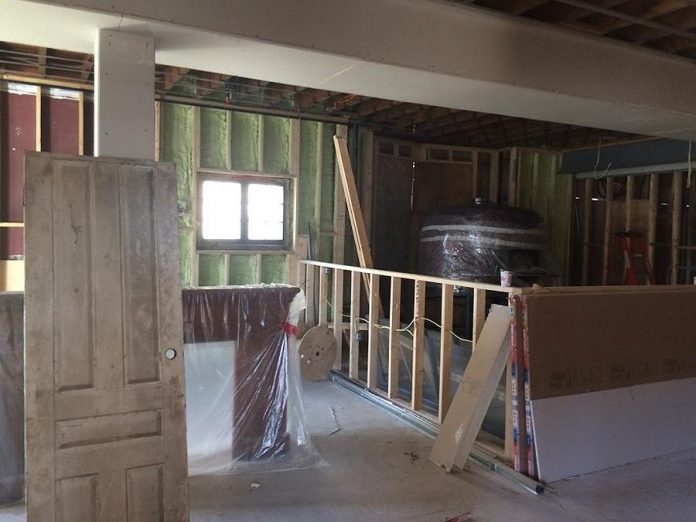 Ever since the Publican House (300 Charlotte St., Peterborough, 705-874-5743) opened, they have fielded questions about what will become of the historic Peterborough Arms building.
Just around the corner from the popular downtown brewery, The Arms was a Peterborough institution, known for weekly Celtic jams and really good french fries. Now the Publican House is renovating the building to give it new life again as the Publican House Restaurant, which will open in early 2017.
Three floors are under renovation. The main floor will feature a wood-fired pizza oven custom made in Italy and an oyster bar. There will be a more casual bar area on one side, and a seated dining area on the other.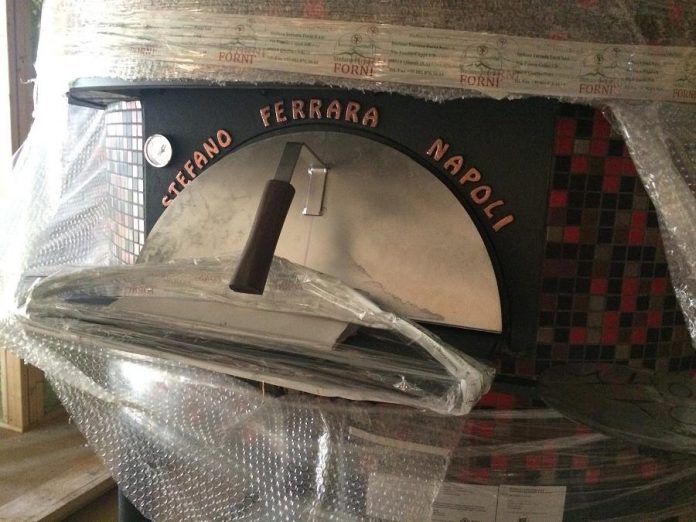 On the second floor there used to be apartments, but it will become an upstairs dining area. The basement has been dug out an additional four feet and will be used as a kitchen prep area and for storage.
The restaurant is a partnership with Brad and Katie Watt from Rare Grill House (Rare will remain open). According to Kim Cranfield, The Publican House's marketing director, the Publican House Restaurant's menu will tend toward "upscale pub food."
As a brewery, beer will be central to the restaurant. "They're in the process of developing a menu that goes well with our beer."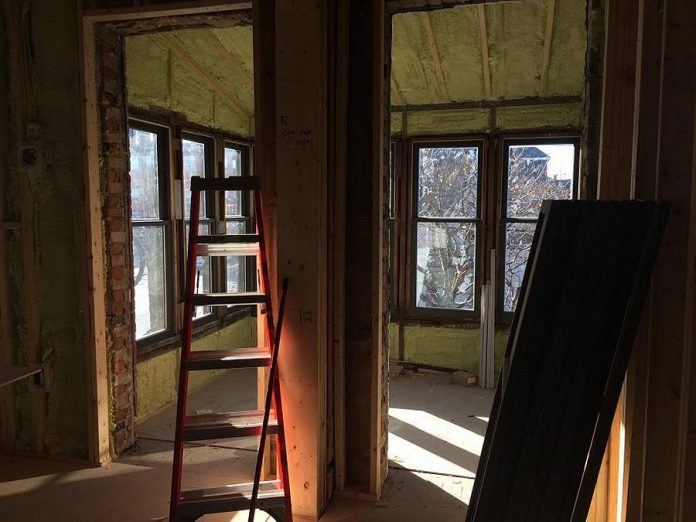 According to Kim, the wall between the brewery and the restaurant will be taken down so you can watch the beer brew as you enter.
More space will also allow the brewery to install a pilot brewing system, a smaller system that they can use to make smaller batches of beer. These will be served in the restaurant and sold in the store. Kim says that the smaller system will allow them to offer a greater variety of beer. "It lets us do more unique flavours."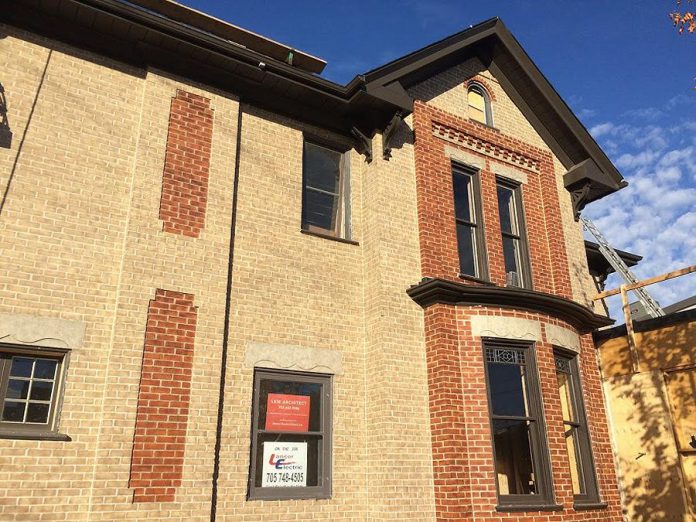 Recent changes to Ontario alcohol rules mean that diners can order beer to bring home with them after their meal, directly to their table.
You can see the renovation from the outside at The Publican House, including an incredible brick restoration by the Brick Painter. You can also follow the Publican House on Facebook for weekly updates on the renovation.
A new restaurant at the Burleigh Falls Inn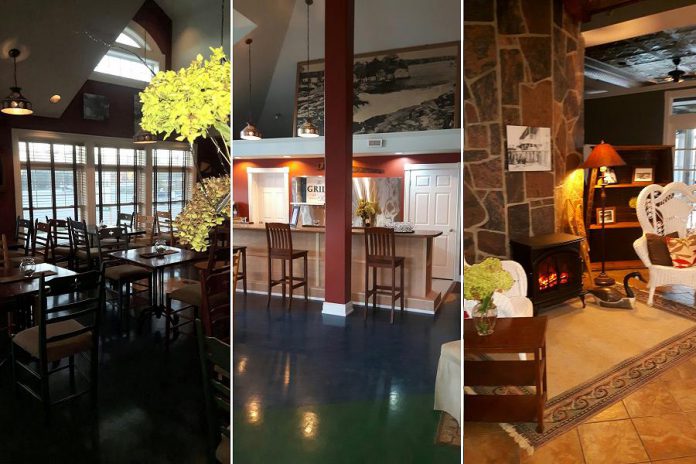 "The Grill" is opening on Wednesday, November 23rd at the Burleigh Falls Inn. (4791 Hwy. 28. Lakefield, 705-654-3441).
Food and beverage partners Jacqui and Sandra Turner from Cassis Bistro in Lakefield will bring a blend of made-from-scratch grill favourites and some of their signature dishes to the new restaurant.
Cassis Bistro is known for French-inspired casual fine dining. Some of the more popular menu items from Cassis will also be available at the Grill. There will be a French Onion soup, escargot, brie wrapped in phyllo with a cranberry gastrique, and "Shrimps in Love," which is shrimp in a creamy paprika dill pernault sauce.
The Grill will also offer standard grill fare, all of which will be completely house made. According to Jacqui, "Our dressings will be made from scratch, our soups are made from scratch, I'm not bringing in anything that's premade. That's not the kind of cooking that I do, or that the chef that I've hired does. We wanted to be different."
This philosophy extends to foods that can be rare to find, made from scratch. For their chicken fingers, Jacqui starts with a whole breast of chicken. "We take chicken breasts, cut them into strips, lightly flour them and deep fry."
That being said, not everything will be fried.
"The idea of a Grill is that it's a little healthier, not everything is deep fried. We have steak, salmon, a french pork chop and chicken." The plan is to appeal to a wide clientele. "You can have wings and a beer or salmon with a citrus compound butter."
Chocolate to keep you warm as the weather gets cold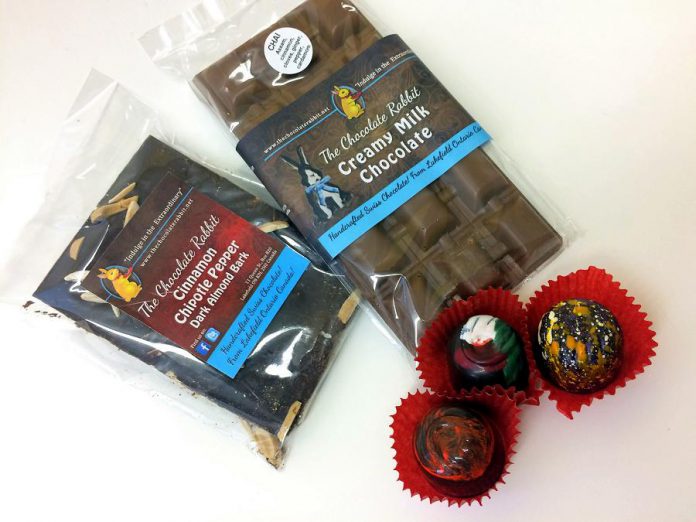 The Chocolate Rabbit (11 Queen St., Lakefield, 705-652-8884) is an ideal cold weather destination. The small shop offers organic loose leaf teas blended in house, a tea room where you can enjoy coffee, tea and hot chocolate, and of course a huge variety of chocolates made by owner Lois MacEachern and her staff.
I spoke with Lois about some of the best chocolates to enjoy as the temperature drops.
Chai Tea chocolate. To make this chocolate, Lois layers milk chocolate with her own Chai tea blended in house. The warming blend of assam black tea, cinnamon, cloves, ginger, pepper, and cardamom brings warm and spicy decadence to the sweet milk chocolate.
Cinnamon chipotle pepper bark. This blend of dark chocolate, house roasted almonds, cinnamon, and chipotle pepper is ideal for those who find milk chocolate a little too sweet. Lois recommends pairing it with red wine: the spicy and smokey character of the chocolate pairs well with many reds.
Liqueur truffles. Whether you prefer Drambuie, honey Jack Daniels, or Grand Marnier, The Chocolate Rabbit offers a variety of truffles blended with warming liqueurs. All of these truffles are made using only whipped cream, chocolate and liqueur, so they taste fresh and creamy.
Hot chocolate. At the Chocolate Rabbit, they grind couverture in small batches to make a hot chocolate that you can bring home with you. To make decadent hot chocolate at home, just mix the couverture with warm milk. Or order a mug to enjoy in the Chocolate Rabbit's tea room, surrounded by the rich aroma of chocolate.
It's bake sale season! Four community events where you can get delicious home-baked treats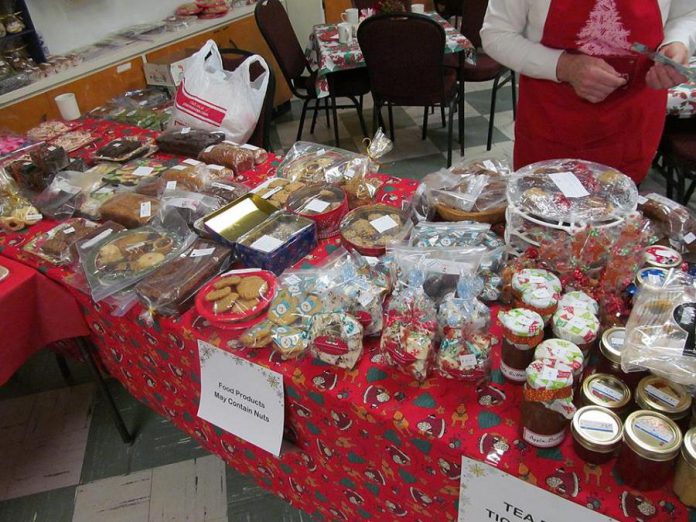 If you love homemade pies, cookies, muffins and squares, this is your season. Church bazaars and bake sales abound, and home bakers throughout the region are hard at work to help their favourite causes. Here are just a few of the events put on by community organizations in the Kawarthas where you can find home baked pies, tea biscuits, cookies and more.
On Saturday, November 19th from 9 a.m. to 1:30 p.m., the Humane Society of Kawartha Lakes is holding a Bazaar and Bake Sale. According to volunteer in-charge Marilyn Felhaber, pies, fudge, squares, tea biscuits and rice krispie squares are popular favourites at this event, but you can expect a wide variety of baked goods. All of the proceeds go to the Humane Society of Kawartha Lakes. The event takes place at the Cambridge Street Baptist Church in Lindsay.
On Saturday, November 19th from 9:30 a.m. to 1 p.m., the Christ Evangelical Lutheran Church is holding a Christmas Bazaar, Tea and Bake Sale. The sale will be at the church, located at 463 Highland Rd, Peterborough. They will sell a variety of pies, cakes, cookies, muffins, and an assortment of squares and desserts, and serve a tea for attendees.
On Saturday, November 26th from 10 a.m. to 2 p.m., Saint John the Evangelist Church at 99 Brock Street, Peterborough, is hosting the annual Fall Festival and Craft Sale. According to Gerri Currier, president of Saint Margaret's Guild, there are plenty of baked goods available. "We always have muffins and fruit loaves, homemade bread and buns and all kinds of cookies and shortbreads." They also sell Christmas pudding and jams and jellies. For only $4.50 for adults ($2.50 for youths and free under 5) you can enjoy a tea with muffins, fruit bread, biscuits, sliced cheese and homemade jams and jellies. Gerri says that the tea is generous. "You can go back for seconds, you don't have to take just one thing." All proceeds go to fund Saint Margaret's community outreach.
On Friday, November 25th and Saturday, November 26th, the Lakefield Animal Welfare Society at 2887 County Road 29, Peterborough, is hosting their annual bake sale, with all proceeds going to the shelter. A variety of baked goods will be available for sale.