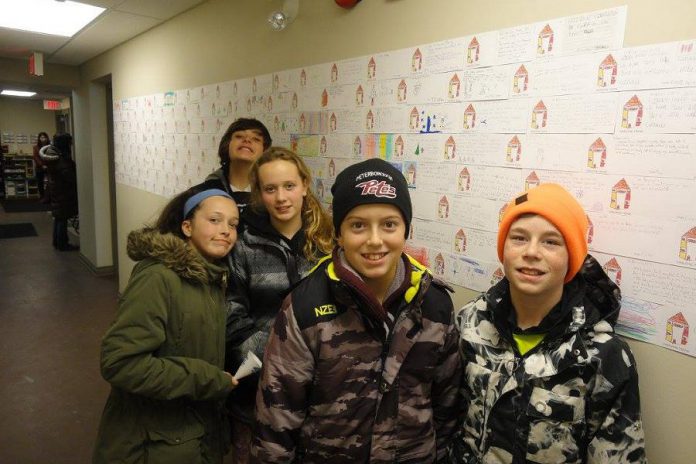 "I'm very happy that you moved to Canada. I hope you feel very welcomed. I hope your future is very bright and happy. – Aurora, St. Alphonsus School"
This is only one of the hundreds of cards containing hand-written messages welcoming newcomers to Canada. The cards are being displayed on a wall at the New Canadians Centre (NCC) at 221 Romaine Street in Peterborough.
Many of the cards were written by students at St. Alphonsus Catholic Elementary School School in Peterborough. Ryan Brooks, principal at St. Alphonsus, explains the school's connection to wrote the cards.
"We've had the good fortune to welcome three students from Syria to St. Alphonsus School," Ryan says.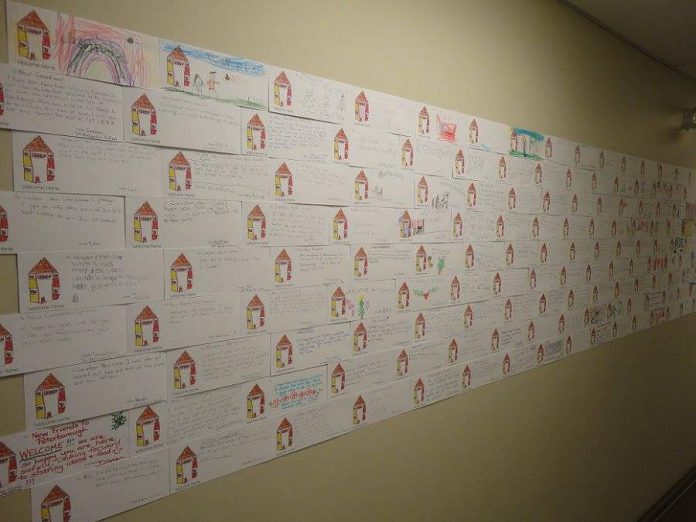 "When we heard about the Message of Hope cards the NCC were asking people to fill out, we thought it would be a wonderful opportunity to get the entire school involved," he adds. "It's been a rewarding experience for everyone involved and it's our pleasure to welcome these newcomers to our school and to our community."
Since the beginning of December, NCC has been distributing simple cards — displaying a hand-drawn image of trees, the sky and sun, and a house with the words "Welcome Home" — in the mail and into the community. NCC ask people to fill out the card with a message of hope and support to newcomers to Canada and to return them to the centre.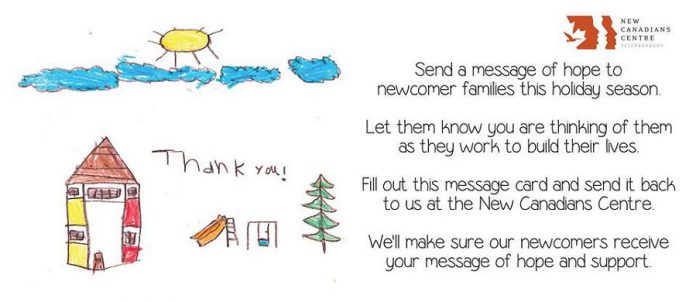 "For people who feel powerless in the face of what is happening in the world today, a few words of kindness can mean a great deal," says Yvonne Lai, Outreach Coordinator at the NCC.
In early 2016, the NCC was designated a Welcome Centre for Syrian refugees. The agency has been involved with the resettlement of close to 220 refugees since that time, including many families with young children. The cards are designed to let people know the community cares about them, especially at a time when world events are so catastrophic.
Photos of some of the cards on display on NCC's "Wall of Hope"
All photos courtesy of New Canadians Centre.