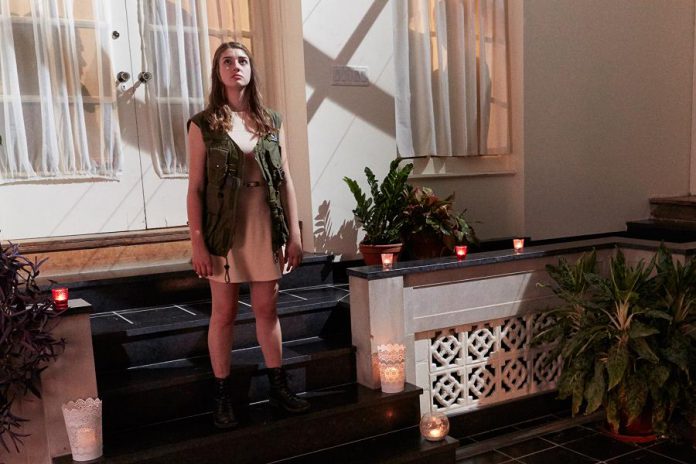 As we look at the news, the internet, and social media, there's doubt that our entire society seems to have suffered massive anxiety about 2016. Going into 2017, we hope for change but it's also possible we're at the threshold of the apocalypse.
It's an interesting time to be living in — which beautifully plays into many of the major themes in the new Canadian independent film Sadie's Last Days on Earth, making its one-night only debut at Peterborough's Market Hall on Thursday, January 12th, 2017.
Produced by BrancSeater Productions, Sadie's Last Days on Earth is the latest in A71 Entertainment's continuing film screenings at Market Hall. Founded by former Peterborough residents Chad Maker and Kirk Comrie, A71 Entertainment gives audiences across Ontario and beyond the opportunity to see homegrown independent films that might normally slip under the radar of the blockbuster fare offered at major movie theatre chains.
Sadie's Last Day on Earth is the story of an 18-year-old Sadie (Morgan Taylor Campbell), who becomes convinced the end of the world is near. As she begins preparations for the upcoming apocalypse, Sadie puts together a list of things she needs to achieve before the end, from learning how to sew to kissing a boy to winning back her best friend Brennan (Clark Backo).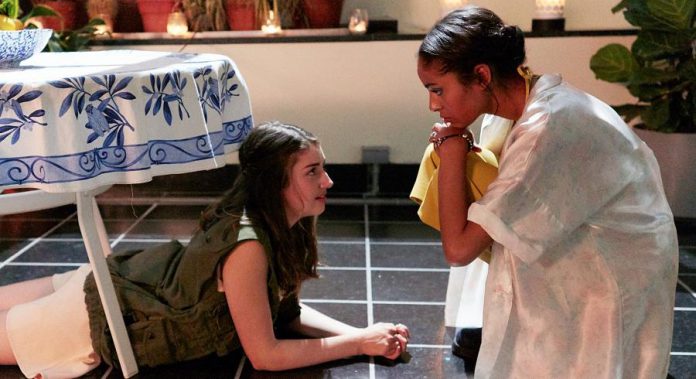 At the helm of Sadie's Last Days on Earth are writer/director Michael Seater and producer Paula Brancati. It's the second feature film by the pair of Toronto-based actors, who visited Peterborough back in December 2015 when A71 Entertainment brought their first film, People Hold On, to the Market Hall.
According to Paula, Sadie's Last Days on Earth was inspired by the belief the world would end on December 21, 2012 because of the end of the Mayan calendar (among other things).
"We're ambiguous about what time the film takes place in, but it's an interesting time for this film to come out," Paula tells me in a phone interview. "Especially with the political temperature these last few months and with everything that went on in the world last year."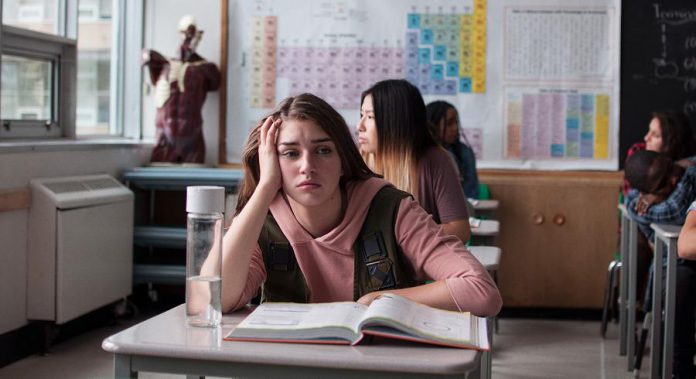 Probably best remembered by audiences for her role as Jane Vaughn in Degrassi: The Next Generation or as Jenny Zalen in CBC's cult favorite Being Erica, Paula is currently performing the role of Miss Honey in the Toronto stage production of Matilda: The Musical.
She not only co-produced Sadie's Last Days on Earth, but also appears in the film as Sadie's teacher Connie.
"I definitely had my producer hat on very tightly leading up to our three days shooting Connie," Paula says. "But Mike wanted to take me off e-mails for the three days we were doing my scenes."
Paula describes the significance of Connie's role in the film.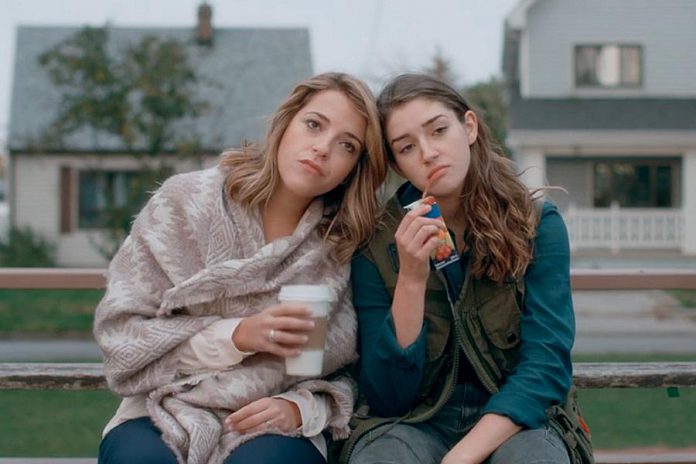 "Once Sadie goes full on into preparing for the apocalypse, she's lost her best friend Brennan," Paula explains. "One of the things on Sadie's list to get Brennan back, so she confides in Connie. Connie also confides in her because she's ending a relationship. So they have a unique language they share, and they trust each other and treat each other as equals."
Although Sadie's Last Days on Earth looks like a quirky teen comedy following in the traditions of Heathers or Ghost World, the film presents a commentary on anxiety through its strong female protagonist.
"Sadie is an incredible heroine and a wonderful leading character to watch," Paula says. "She's so charming and hilarious in expressing all of her neuroses in the film. Our girl Morgan Taylor Campbell is fantastic in this. I think it's a really cool time for female characters who are strong, and we're seeing that in television and film in many ways.'
Paula's involvement in Hold On People and Sadie's Last Days on Earth has proved her to be a successful producer. But her role in the film doesn't mean she intends to revert to acting.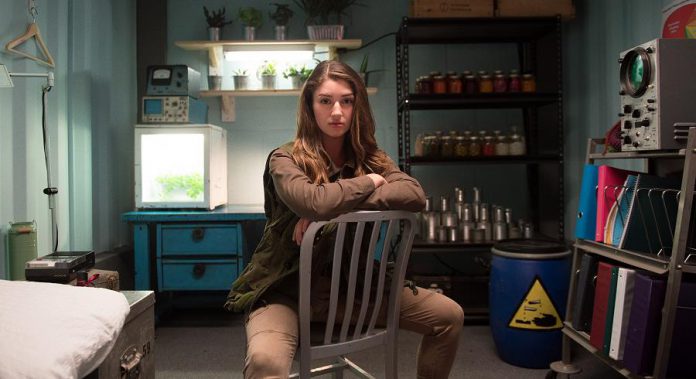 "I think there's a world where it's possible to do all of it, if you're willing to put in the time and you have incredible team members," Paula explains. "I love working with Mike and starting our company has changed the course of my career, and it's changed the ways I can be involved in this business that I love so much."
Both Paula and co-producer Michael Seater started acting at a very young age. Michael is best known for his lead role in the popular Canadian teen sitcom Life with Derek, and he also appeared in a recurring role as criminal mastermind James Gillies in Murdoch Mysteries, as well as other television and film work.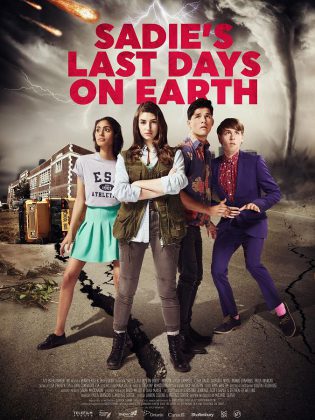 "Neither Mike nor I went to formal school for production training, but we have had thousands and thousands of hours on sets since we were very little," Paula says. "So finding each other has been a joy, and being able to produce content that we feel is worth watching, and hiring our friends to act in it, or finding a crew in line with our tastes, and being able to continue to build on that relationship is a dream. It's so much fun to be able to make films with people you admire."
Sadie's Last Days on Earth opened in Toronto on December 9th with a limited run, but gained a tremendous response.
"We ended up staying in theaters longer than we had expected because ticket sales were great, and we were sharing space with Star Wars: Rouge One," Paula says.
"I was pleased that people wanted to come out and see a Canadian indie at a time when there was so much award-season fare that was available. I think that there is space for all kinds of film, and I think that our audience is hungry for content that feels fresh."
Support Canadian cinema! Don't miss the chance to see Sadie's Last Days on Earth at Market Hall on Thursday December 12th. The film begins at 7:30 p.m. and tickets are $10.
VIDEO: Sadie's Last Days on Earth Trailer