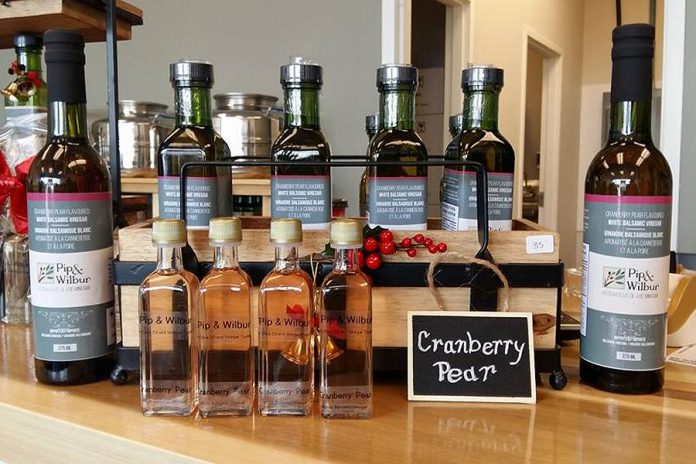 Pip & Wilbur Artisan Olive Oil and Vinegar Tasting Bar
Conor Phillips recently opened the Pip & Wilbur Artisan Olive Oil and Vinegar Tasting Bar in Chemong Park Plaza at Chemong and Towerhill in Peterborough.
Conor and his family sell quality olive oil and balsamic vinegar products. As members of the California Olive Oil Council, their Extra Virgin Olive Oil goes through strict evaluation and quality controls.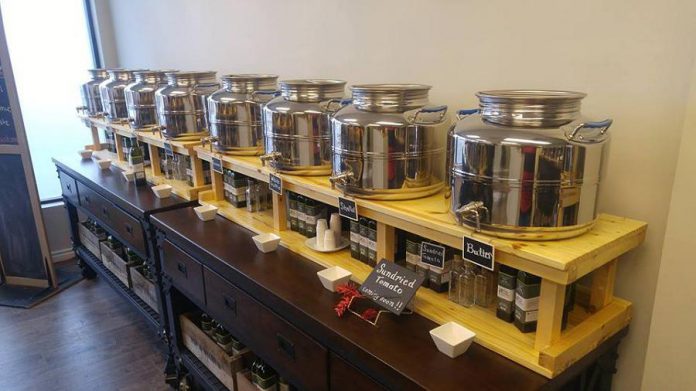 Open Tuesday through Saturday, they offer retail sales, private tasting events for groups, bulk orders for restaurants and businesses and special events, custom labels, and gift wrapping.
Stop in for a free sample, visit www.pipandwilbur.ca or find them on Facebook.
---
Black Point Construction Services

Ken Jackman started K & M Construction seven years ago, and has just sold the business to Holly Richards-Conley of Black Point Construction Services.
Holly will continue to offer the same services that Ken established, including obtaining minor variances, zoning amendments, conservation and Trent Severn Waterway permits, building, demo and existing septic applications, and consent severance applications. Holly is well known in the local construction industry and will continue to utilize her marketing and business background to provide web page design and social media development for contractors.
You can get full details and contact information online at www.blackpointservices.com
---
Lett Architects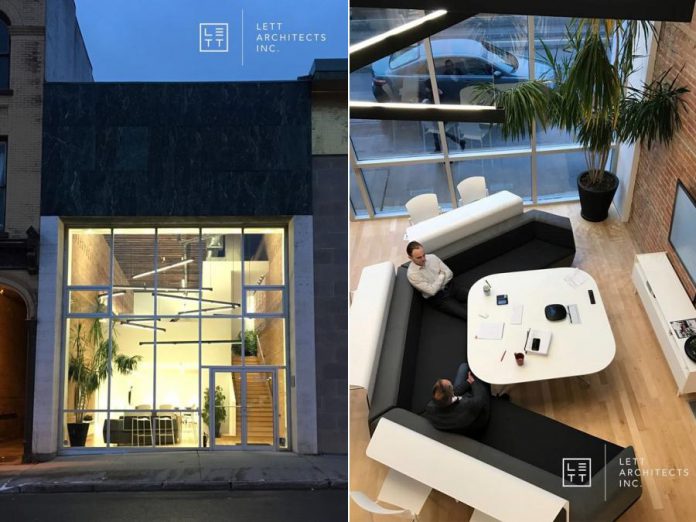 Congratulations to Lett Architects on moving into their new offices at 138 Simcoe Street in downtown Peterborough.
Mortlock Construction is still putting the finishing touches on the building, but it looks fantastic. The building has been opened up to create dramatic interior spaces. Look for a grand opening in April.
Lett Architects provides architectural, planning and interior design consulting services. Visit www.lett.ca for details.
---
BizMap Ptbo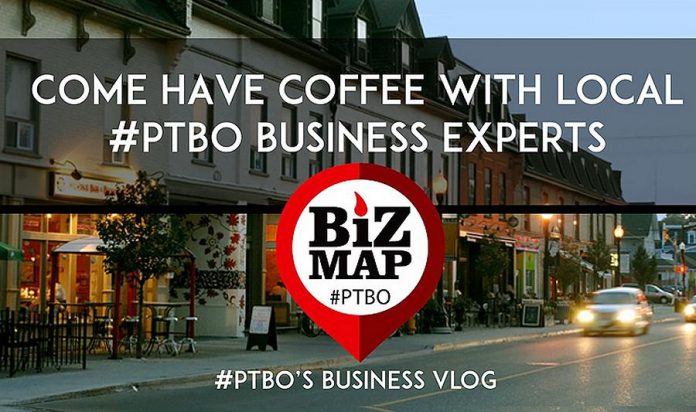 Sofie Andreou has just launched BizMap Ptbo. The new business television and vlog series aims to connect business owners with the resources and support they need to launch and grow a business in the Peterborough area.
The ambitious series will feature interviews with local business experts who share lessons learned, best practices, tips and tricks.
The 12-episode series will air Tuesdays at 5 p.m. on CogecoTV and online anytime at www.bizmapptbo.com.
---
Chamber of Commerce Power Hour

And be sure to get your tickets for the annual Chamber of Commerce Power Hour.
The January 25th event at The Venue features all four of our elected leaders: MP Maryam Monsef, MPP Jeff Leal, Mayor Darrel Bennett, and Warden Joe Taylor, with individual presentations and a Q & A.
Your table will include one of our elected city or county councillors. Details are at www.peterboroughchamber.ca.