It's the 258th birthday of Robert Burns on Wednesday, January 25, 2017, and we're sharing a list of local celebrations in the Kawarthas along with and 12 things you may not know about Scotland's national bard.
First, a bit about Robert Burns. Commonly known as "Robbie" ("Rabbie" in Scotland), he was born in 1759 to a poor family in Alloway, Ayr, Scotland. He received his childhood education while working on the family farm (Burns' father hired a local teacher) and demonstrated exceptional writing talent from an early age.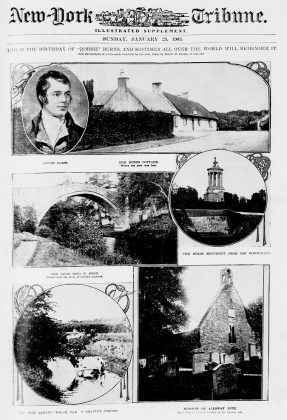 Burns' literary fame began at the age of 27 when his first book of poetry, Poems, Chiefly in the Scottish Dialect ("The Kilmarnock Edition") was published. He also wrote original music and collected and adapted folk songs from across Scotland. His poem and song "Auld Lang Syne" is sung world-wide to issue in a new year.
Other well-known poems and songs include "A Red, Red Rose", "A Man's a Man for A' That", "To a Louse", "To a Mouse", "The Battle of Sherramuir", "Tam o' Shanter", and "Ae Fond Kiss".
Because of his political views (Burns was sympathetic to the French Revolution and a supporter of democratic reform at home), he became a great source of inspiration after his death to the founders of both liberalism and socialism.
Burns, who had a heart condition, died at the age of 37 following a dental extraction.
One of the most celebrated figures in Scottish history and culture, Burns' birthday is recognized with annual "Burns Night" celebrations held across Scotland and around the world.
---
Robbie Burns Celebrations in the Kawarthas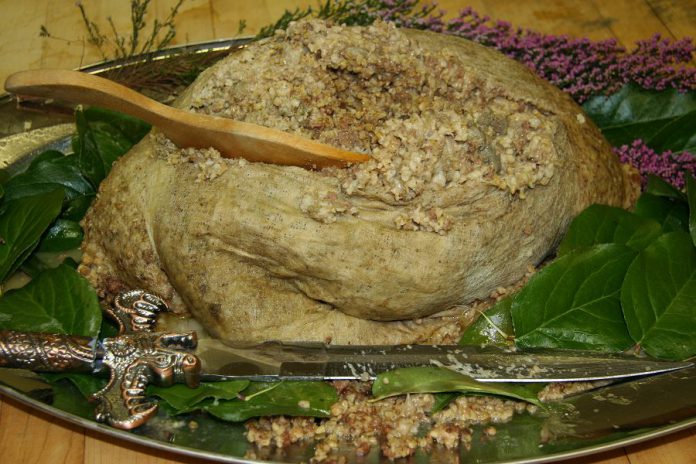 Here are some of the Robbie Burns events taking place in the Kawarthas in and around Robbie Burns Day, ranging from modest celebrations to full-blown Burns Nights that include traditional elements like haggis. (If you're hosting a celebration for Robbie Burns and it's not on the list, please email us at editor@kawarthanow.com.)
Saturday, January 21
Haliburton Highlanders Pipes & Drums presents Robbie Burns Night "A Wee Taste of the Highlands" at 6 p.m. at Royal Canadian Legion Branch 129 (719 Mountain St., Haliburton). The event features pipes and drums, dancing, Scottish music, a taste of haggis and buffet meal, and scotch tasting. Doors open at 6.30 p.m. and entertainment begins at 7 p.m. Cost: $15 at the door.
The Cat & The Fiddle in Lindsay presents its annual Robbie Burns Night from 6 to 11 p.m. at The Cat & The Fiddle (49 William St. N., Lindsay). There'll be entertainment by the Pipes & Drums of Lindsay, Highland dancers, and traditional Scottish Gay Gordon dancing. The night also includes traditional haggis dinner of cock-a-leekie soup, haggis, roast beef, and mashed potato and turnip, followed by Cranachan trifle. Cost: $22.
Tuesday, January 24
The Church-key Pub and Grindhouse is hosting its annual Robbie Burns Dinner from 6 to 11 p.m. at The Church-key Pub and Grindhouse (26 Bridge Street W, Campbellford,). The event features a scotch tasting, haggis, roast beef dinner, and pipers. Ticket includes meal and scotch. Cost: $35 per person.
Wednesday, January 25
Pitchers Place is holding a Robbie Burns Dinner at 5 p.m. at Pitchers Place (8642 Lander Road, Cobourg). There'll be Scots meat pie, haggis, raspberry pie — and poetry.
The Black Horse Pub (452 George St. N., Peterborough) is hosting a Robbie Burns celebration at 5 p.m. Reverend Ken Ramsden will be addressing and piping in the haggis.
Come out to Lakefield for a bonny wee time! Robbie Burns Night begins at 7 p.m. at Canoe & Paddle Pub (18 Bridge Street, Lakefield). Full traditional ceremonies include the piping of the haggis at 7:30 p.m., the Selkirk Grace and supper at 8 p.m., and traditional dancing at 8:30 p.m. from the wonderful young ladies from Collins School of Dance. The menu features Scottish favourites such as cullen skink, oatcakes and cheese, haggis tatties and neeps, and deep-fried Mars bars that will be sure to bring out the grumpy ol' Scotsman in you. There is no charge for the event but they'll be taking donations for the dancers.
Charmin's Wholesome Foods Catering and The Club House Restaurant (153 Kent St., Lindsay) is hosting a Robbie Burns Dinner at 5 p.m. The Scottish-themed dinner includes roast beef, haggis, tatties and neeps, roasted root veggies and typsy laird, and Scottish shortbread for dessert. There's also be live entertainment. Cost is $25.
Head out to Hastings House Restaurant and Bar (27 Front St. W., Hastings) at 7 p.m. to celebrate Robbie Burns' birthday. Hear the bagpipes bring in the haggis and try a bit as well.
"A Toast to Robbie Burns" takes place from 7 to 9 p.m. at Trenton Town Hall (55 King St., Trenton). There'll be Scottish appetizers, birthday cake, a silent auction, and a sample of three different kinds of Scotch whiskey. Kilts are welcome. Cost:
$15 at the door.
The Oasis Bar and Grill (31 King St. E., Cobourg) is hosting a Robbie Burns Night from 6:30 to 10 p.m. Madman's Window will be playing all your favorite Celtic songs, and will be joined by a very special guest for the Address to The Haggis and The Immortal Memory.
Friday, January 27
A Robbie Burns Luncheon takes place at 11:30 a.m. at Activity Haven (180 Barnardo Ave, Peterborough). The menu includes scotch pies, mush peas, chips, sticky toffee and pudding, and coffee and tea. A bagpiper will be entertaining. Cost: $6 per person.
Saturday, January 28
Cobourg Highland Games Society presents its Robert Burns Dinner at 4:30 p.m. at LIUNA Local 183 Training Centre (560 Dodge Street, Cobourg). The dinner, catered family style by the Dutch Oven, will include salad, carved sirloin roast beef and haggis, potatoes, and turnips and roasted root vegetables, followed by trifle with Drambuie and shortbread cookies, coffee, or tea. There'll be entertainment from Madman's Window, The Lindsay Rose Highland Dance Company Dancers, and the Cobourg Legion Pipes and Drums. Cost: $50 per person ($15 for children 12 and under).
A Robbie Burns Dinner and Dance takes place at 6 p.m. at the Royal Canadian Legion in Brighton (25 Park St., Brighton). The event features a dinner with haggis, DJ and toast master Bert Shutler, the Legion's drummer and piper, and the McGilly Dancers. The dinner is followed by a dance. Tickets are $20.
---
12 things you may not know about Robbie Burns
1. He produced a lot more than poetry.
By the time he died at the age of 37, Burns had sired 12 children by four different women. His oldest child Elizabeth was born after he had an affair with his mother's servant. His youngest child Maxwell was born on the day of Burns' funeral.
2. He's a monumental figure.
Burns has more statues dedicated to him around the world than any other non-religious figure, other than Queen Victoria and Christopher Columbus.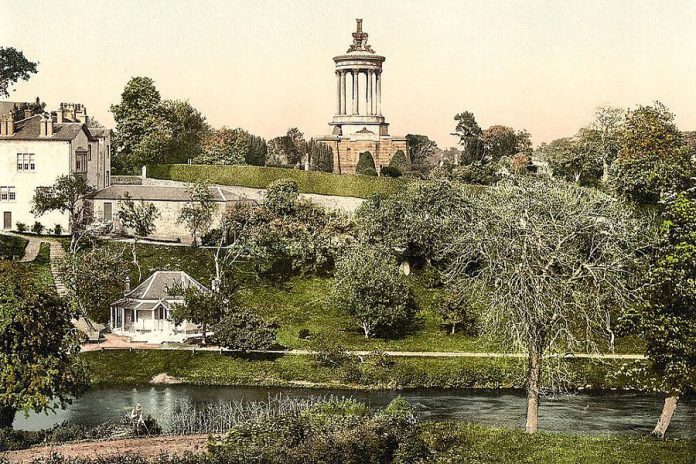 3. He almost worked on a slave plantation in Jamaica.
Burns was planning to emigrate to Jamaica to work on a slave plantation, but he changed his mind because of the successful sales of his first book of poetry.
4. He wrote the third most popular song in the world.
Burns' iconic song "Auld Lang Syne" is one of the three most popular English language songs, after "Happy Birthday" and "For He's a Jolly Good Fellow."
5. He had a big head — literally.
When Burns' body was exhumed in 1815 to be moved to a new mausoleum, a plaster cast was taken of his skull and he was found to have a larger-than-average skull. In 2013, forensic experts at the University of Dundee used the cast along with contemporary portraits to recreate an accurate 3D depiction of his head.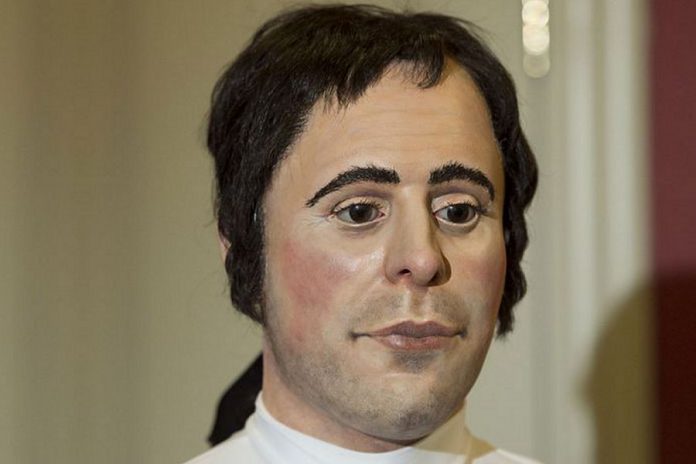 6. Bob Dylan is a big fan.
When asked about the source of his greatest creative inspiration, Bob Dylan said it was Burns' 1794 song "A Red, Red Rose."
7. Michael Jackson was a big fan.
Michael Jackson was such a fan of Burns' poetry that he recorded a collection of show tunes with American producer David Gest based on Burn's life and work (they were never formally released0.
8. The Soviet Union was a big fan.
The former Soviet Union commissioned a commemorative stamp of Robbie Burns in 1956 to mark the 160th anniversary of his death.
9. His work inspired the names of two literary classics.
The titles of J.D. Salinger's The Catcher in the Rye and John Steinbeck's Of Mice and Men come from Burn's poems ("Comin Thro the Rye" and "The best laid schemes o' mice an' men / Gang aft agley" from "To a Mouse").
10. He's a pop icon.
In 2009, Burns was the first person ever to appear on a commemorative bottle of Coca-Cola.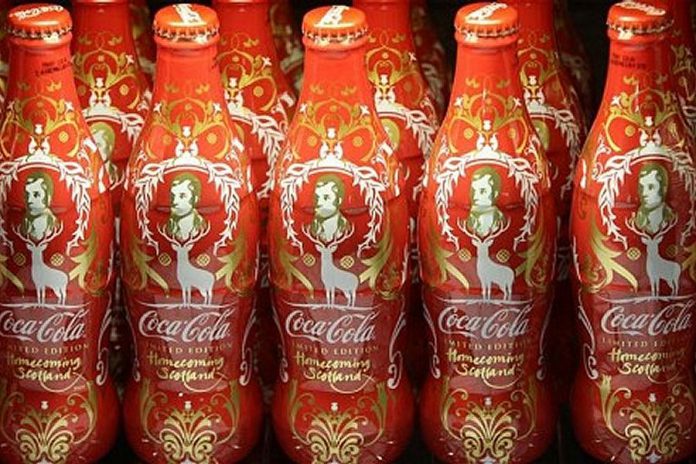 11. He's been in space — figuratively.
In 2010, astronaut Nick Patrick took a miniature book of Robert Burns' poetry into space for a two-week mission.
12. Your clothes may have been designed by one of his descendants.
American fashion designer Tommy Hilfiger is the great, great, great nephew of Robert Burns (Hilfiger's aunt Rose Kirbis was the granddaughter of Burns' brother Gilbert).
"It was never discussed in my house, because it was said that Robert Burns was a womaniser and a boozer," Hilfiger says.