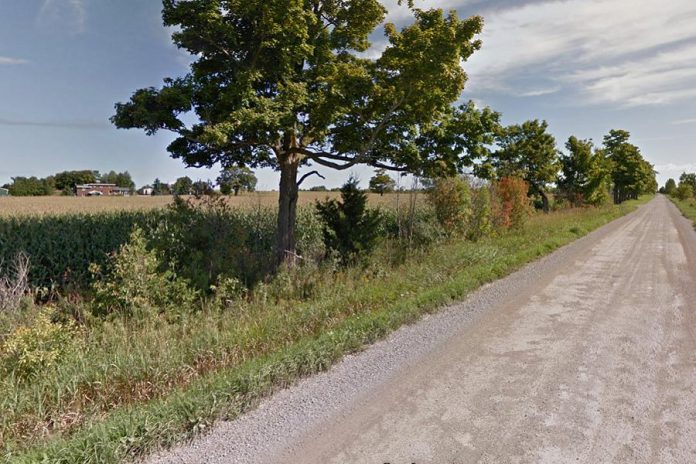 The teen charged with second-degree murder following a fire on Friday afternoon (February 24) at a youth group home in Oakwood near Lindsay has now been charged with an additional count of second-degree murder.
Police laid the additional charge after an employee at the group home died at hospital as a result of injuries sustained during the fire. The teen has also been charged with arson causing bodily harm.
At around 4:30 p.m. on Friday, February 24th, the City of Kawartha Lakes OPP responded to a disturbance at the group home, located on 725 Quaker Road, a rural area northwest of the Village of Oakwood, which is 12 kilometres west of Lindsay.
Upon arriving, police found the building on fire and requested the assistance of the Kawartha Lakes Fire and Rescue Service and the City of Kawartha Lakes Paramedic Service.
One person died in the fire, and two people were injured as a result of the fire and transported to hospital. One of the people injured in the fire, who police have only identified as an employee of the group home, has since died at hospital.
The City of Kawartha Lakes OPP, led by Detective Inspector Dave Robinson of the OPP Criminal Investigation Branch, continue to investigate the circumstance of the fire with assistance from the Office of the Fire Marshall and Kawartha Lakes Fire Rescue Services.
On Saturday, February 25th, the Office of the Chief Coroner in Toronto conduced a post-mortem examination and identified the first victim who was killed. The OPP is not be releasing the victim's name, age, or gender to protect the integrity of the investigation. Police reports imply the first victim may be another resident of the group home, although this is not confirmed.
City of Kawartha Lakes Mayor Andy Letham released a statement about the fire: "I am deeply saddened by the tragic fire that has taken place. Our thoughts and prayers are with the loved ones of those involved. I'm proud, as always, of the Kawartha Lakes Fire and Paramedic Services and the OPP for their valiant efforts tonight."
The youth foster home is operated by Connor Homes, a private group and foster care system of homes licensed under the Child and Family Services Act by the Ontario Ministry of Community and Social Services. Based out of Campbellford, Connor Homes operates homes across Ontario.
The teenaged resident of the group home who has been charged cannot be identified under the provisions of the Youth Criminal Justice Act.