Just a month ago the Peterborough Symphony Orchestra (PSO) wowed its audience at Showplace Performance Centre with a sold-out 50th anniversary gala concert featuring acclaimed local and international guest artists, a legendary violin and the world premiere of new music.
The excitement surrounding the organization's 2016/17 concert season continues this month as the orchestra prepares to present A Life's Work, sponsored by Bryston. On Saturday, March 25th, PSO audience members will again be treated to a world-class performance featuring an internationally revered soloist.
The incomparable Janina Fialkowska, "one of the Grandes Dames of piano playing" (Frankfurter Allgemeine Zeitung, July 1, 2015), will join the PSO on stage at Showplace for the fourth concert in the PSO's 50th anniversary season celebrating "the journey". A Life's Work will honour the personal journey of musical artists with Janina's appearance in Peterborough as part of her 65th birthday tour, itself a celebration of the talent and skill developed through years of dedication to her craft.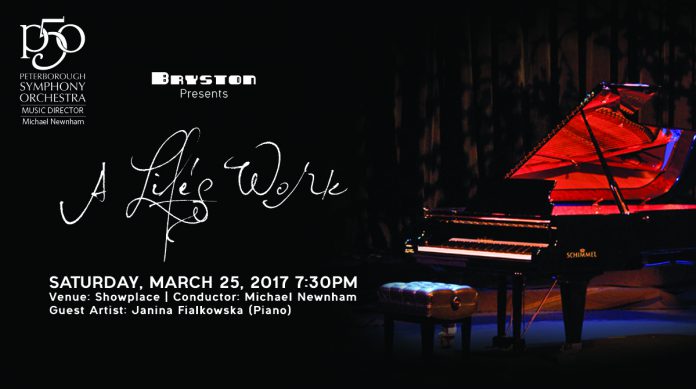 Born in 1951 in Montreal to a Polish father and a Canadian mother, Janina spent the first year of her life in Peterborough. Her parents had settled in the city in 1947 after meeting in Scotland during the war. Janina's father worked as an electrical engineer at General Electric, but when her grandfather passed away in 1952, the family returned to Montreal so her father could take over the estate.
At four years of age Janina began piano studies at home with her mother. She later studied in Montreal with Yvonne Hubert, then in Paris with Yvonne Lefébure, and in New York with Sascha Gorodnitzki at Juilliard.
In 1974, Janina's professional piano career launched when she won Polish piano great Arthur Rubinstein's inaugural Master Piano Competition. Himself a master of Frederic Chopin's music, Arthur called Janina a "born Chopin interpreter" and became her mentor. Now known as "Canada's first lady of Chopin" (Classical.net, 2012), Janina explains her lifelong identification with the composer, influenced by an upbringing where her Polish heritage was celebrated: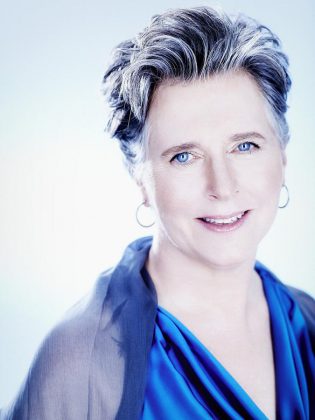 "There was an emphasis that one should not forget where one came from. We always celebrated Polish Christmas, things like that… I am pre-disposed to like [Chopin] because I have a Polish father. If you have a smidge of Polish blood in you, you would be excommunicated if you don't love Chopin. He does use a tremendous amount of Polish rhythms in mazurkas and polonaises. I believe that I do have this in me. I've never had a problem trying to find the inflections there. They come naturally to me." (Ottawa Citizen, July 27, 2016)
The PSO's Maestro Michael Newnham also feels uniquely connected to Poland. He lived there in his twenties while completing his Master's degree in conducting at the Chopin Academy of Music, then began his professional conducting career at the Warsaw Chamber Opera. Michael is a recipient of the "Order of Merit" from the Republic of Poland and was recently granted the Turzanski Award for his services promoting Polish music and culture in Canada.
Piano was Michael's first instrument, and he has had a lifelong fascination with the piano world. He has always particularly loved performing the music of Chopin with great pianists. But it wasn't until he lived in Poland that Michael truly understood how symbolic the composer's music is for the country's citizens. Echoing Janina's account of Chopin's characteristic Polish folk music beats, Michael describes his rhythms as "an example of music that truly represents a specific nation."
When Michael moved to Peterborough 16 years ago to lead the PSO, he knew of Janina's connection to the city from her childhood as well as through her brother, long-time CHEX Television personality Peter Fialkowski. Michael wondered then if the associations might someday lead to an opportunity to perform Chopin with Janina, "one of Canada's finest gifts to the international piano world" (Ottawa Citizen, August 5, 2012), in Peterborough.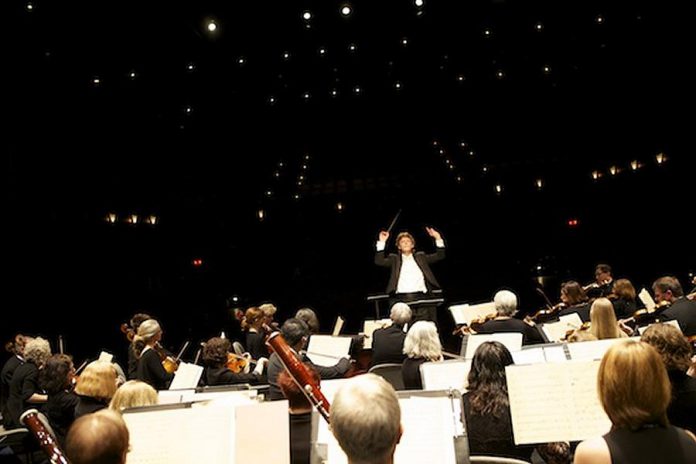 Last year, Michael's hope to have Janina return to Peterborough began to take shape as a real plan when her husband Harry Oesterle contacted Michael ahead of the 65th Birthday Tour. Harry explained that the international tour would bring Janina to Canada where she wanted to perform in cities that she felt a connection to.
Janina's return to Peterborough on March 25, when she will share her own Life's Work, performing Chopin's Piano Concerto no. 1 accompanied by the PSO under the baton of Maestro Newnham, will be a beautiful nod to the personal journeys of musicians everywhere.
VIDEO: An interview with Janina Fialkowska

The performance will be a thrill not only for the community and conductor, but for the orchestra's musicians. Michael explains that Piano Concerto no. 1 is one of the most demanding concerti for orchestras to play with a soloist.
"It's treacherous because of the rhythms characteristic of this type of music," he says, referencing rubato tempo, another musical quality Chopin is known for. This free speeding up and slowing down of the music's tempo by the soloist expresses the feeling and sound of going backward and forward, and is a challenge for accompanists to match. The Concerto's performance will be a rewarding experience for everyone involved.
In addition to Chopin's Piano Concerto no. 1, Ludwig van Beethoven's powerful Egmont Overture and Franz Schubert's lyrically graceful Symphony no. 4, "Tragic", will be performed at A Life's Work. The latter is a special favourite of Michael who first conducted it as a student in Poland almost 25 years ago. This concert marks his first time presenting it with the PSO.
Concert tickets for A Life's Work are available now from the Showplace box office by phone (705-742-7469), online (www.showplace.org) or in person at 290 George Street North. Adult tickets are $48.50, $38.50, or $20, and student tickets are $10. Ticket buyers are also invited to attend "Meet the Maestro", a free pre-concert chat with Maestro Newnham in the Showplace theatre at 6:40 p.m.