Inspire. Empower. Act.
On Wednesday, March 8th, the Women's Business Network of Peterborough (WBN) hosts the city's first International Women's Day conference, featuring a full day of workshops and speakers designed to bring women of all walks of life together to dream, learn and plan.
Whether it's a lifelong passion or an inkling of an idea, whether it's a desire to connect or a need to be independent, the conference promises to ignite or re-ignite passion, uncover strength and confidence, and shape achievable plans.
While the history of International Women's Day is firmly rooted in the last century — the first IWD was observed in 1914 — the spirit of this conference is to create new opportunities for the future.
And judging from the response to the conference (it's now completely sold out), Peterborough-area women are embracing that spirit.
For the woman whose notion it was to create this event in Peterborough, the day is full of hope.
"I want people to leave feeling like this was the best day they'd ever spent doing something," says Louise Racine. "I want it to be significant. I want it to be inspiring and I want people to be motivated to make changes and build community."
Racine, whose job as the owner of Thirteen Moons Wellness includes providing opportunities for women to reflect, recharge, and regroup, says the idea came to her as she travelled back from a similar conference in Guelph last year.
"I thought, 'Why did I have to drive six hours to go to a conference? Why does Peterborough not have this? I sat with it, and it kind of bugged me, until eventually I took the idea to the Women's Business Network. I knew I would need that kind of support to pull this off."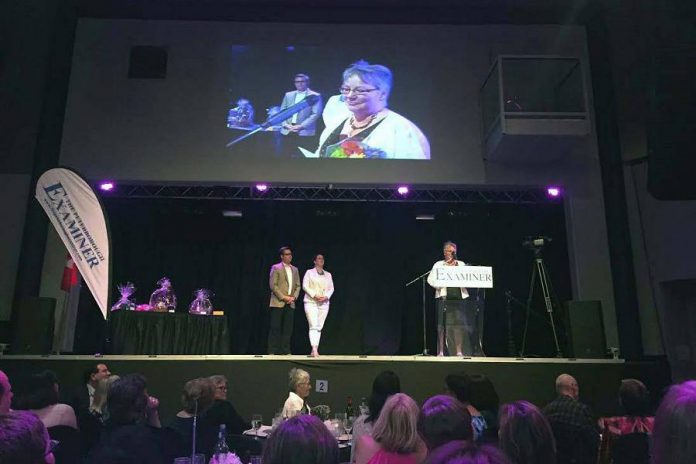 The WBN climbed aboard Racine's train, and the engines fired up. The train is pulling into the station at 7:30 a.m. on March 8th, when the conference opens it doors at the Ashburnham Reception Centre on Armour Road.
Unlike similar events that feature a single speaker, Monday's event features three keynotes, each with a unique brand of humour and a passionate message.
Feminist comedian Candy Palmater headlines the day with a message promising to reveal some of the secrets to finding that spark within and allowing it to burn.
Career expert Sarah Vermunt offers a trove of tools to help tend that newfound passion.
And, to cap off the day, Peterborough's own veteran actor and improv performer Linda Kash drives it home by magically taking away some of the barriers that prevent inspired and empowered people from taking action.

Between the keynotes, there are two banks of workshops from which to choose — three in the morning, three in the afternoon; participants have the opportunity to attend one in each bank.
On top of all this, breakfast and lunch are included. And Racine says there are a few surprises that are being kept under wraps until the big event.
And there's been a bit of a surprise in terms of who will attend the event. Racine says participants are come from Ottawa, Toronto and beyond. From within the Kawarthas, attendees come from all walks of life — from students in high school, to community activists, professionals, entrepreneurs, and new moms. There's even at least one man attending the event.
The new community that will be created on Wednesday is part of Racine's dream.
"I hear a lot of women who dream and say they have big beautiful ideas, but this is about being driven to do something with those ideas," she says.
"My thing is act. I hope that the conference inspires actions. I want 150 women to leave there with a notebook of things they're committed to doing for themselves, or their families, or their communities."