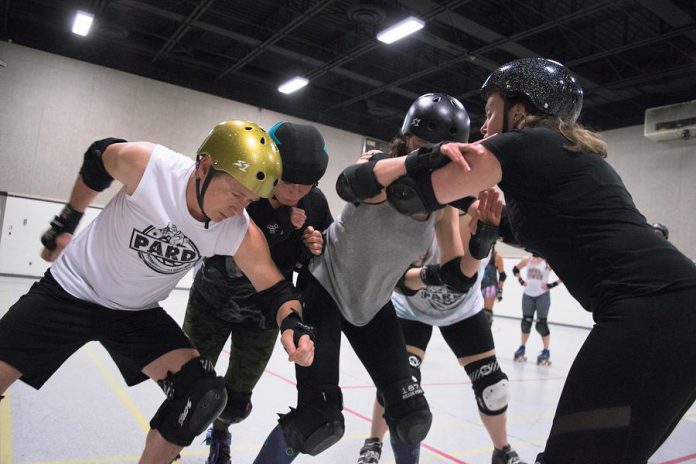 At its double-header home season opener on Saturday May 27th, Peterborough Area Roller Derby (PARD) will be supporting the Peterborough Humane Society.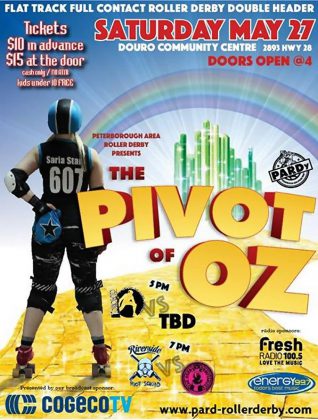 "The Pivot of Oz" happens at the Douro Arena and Community Centre at 2893 Highway 28.
Doors open at 4 p.m., with full contact games starting at 5 and 7 p.m.
Games feature Toronto Mens Roller Derby's "Toronto Outrage" versus a surprise rival team, and PARD's "Riverside Riot Squad" versus GTARollergirls's "Derby Debutantes" in the later game.
Although normal ticket prices for the double header are $15 per person at the door (with children under 10 free), at "The Pivot of Oz" can save $2 off their admission by bringing an item to donate to the Peterborough Humane Society.
The Peterborough Humane Society is looking for non-clumping cat litter, unopened cans of wet cat and kitten food (Royal Canin brand), leashes, collars, gently used clean linens, dish soap, and kitten formula, among other items. Check the PARD Facebook page for updates and a detailed wish list of urgent shelter needs.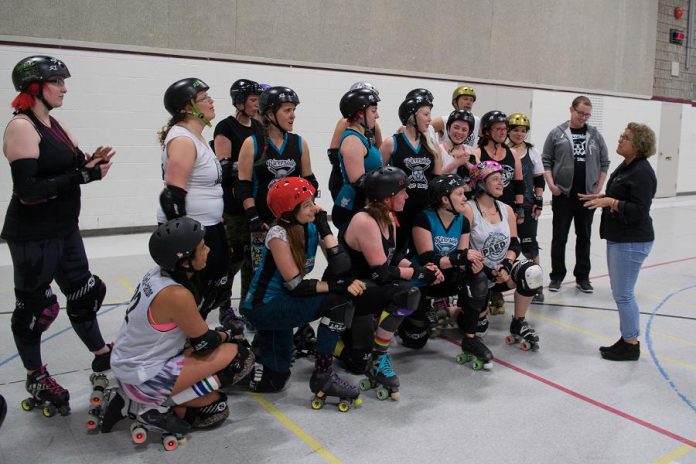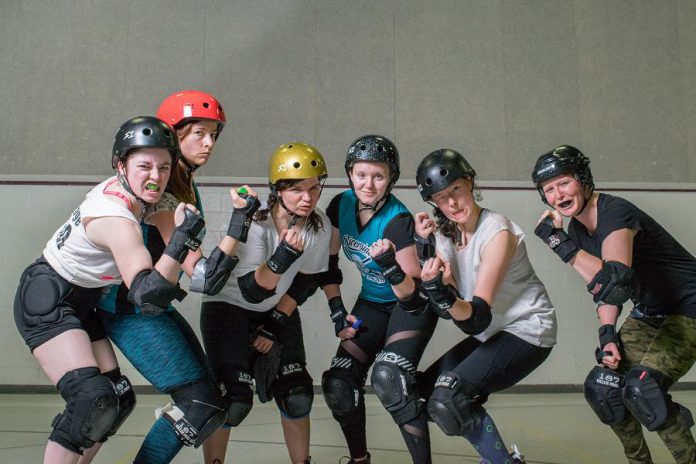 Cash donations are also welcome. Visit peterboroughhumanesociety.ca for more information, or to find out about kittens available for adoption.
At the "The Pivot of Oz", there will also be a variety of items from local vendors, league merchandise, and snacks available for purchase, as well as some fun family-friendly games and entertainment at half-time. There is no ATM on site, so please bring cash.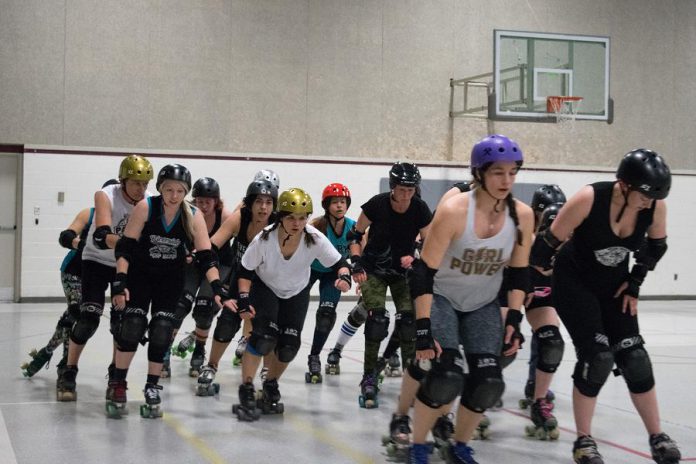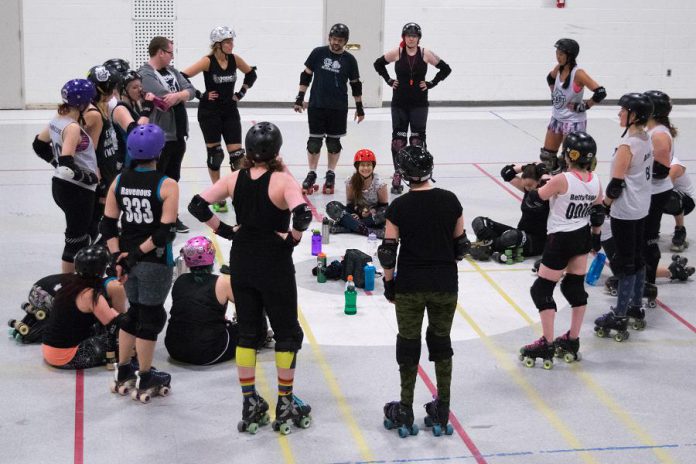 PARD is an incorporated not-for-profit, co-ed, skater-run league based in Peterborough, playing full-contact flat track roller derby. They are always looking for "fresh meat" (new skaters) and skating referees, with opportunities for both men and women.
The next Fresh Meat intake is scheduled for mid September 2017, and will cater to both absolute beginner skaters and to those who already have strong quad-roller skating skills. For more information, to sign up, for league bout schedules, and for volunteer or sponsorship opportunities, visit PARD's website at www.pard-rollerderby.com.
VIDEO: The Basics of Flat Track Roller Derby