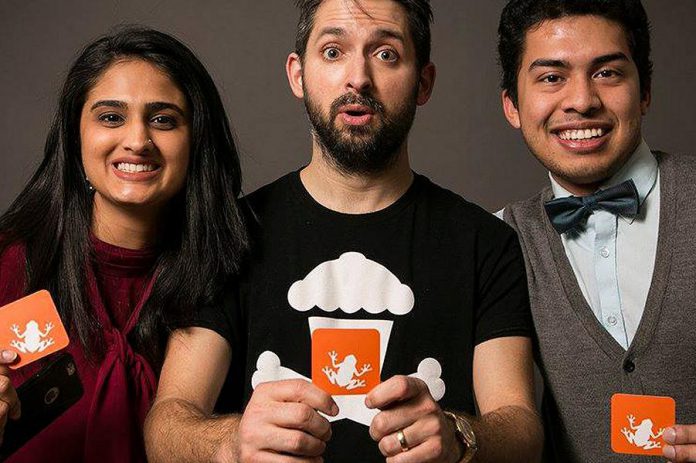 Local tech startup Ribbet is growing, after receiving a significant amount of angel investment to move to the next phase of development.
The company, founded by recent Trent University graduates Sana Virji and Ribat Chowdhury, has developed a loyalty app that changes the way people discover and interact with local businesses. The free app is available for Android and iOS devices.
Ribbet is expanding after receiving a significant round of angel investment from the Peterborough Region Angel Network, as well as from investors in the Toronto area.
The company has already hired a back end developer and is now seeking a front end developer, a communications and marketing specialist, and a sales team for planned expansion outside of the Peterborough region.
"We are excited to grow Ribbet in Peterborough where the beta version of our app was first launched and tested," Virji says. "It's been one and a half years and we can't wait to expand our team."
If you are interested in working with Ribbet, email sana@ribbet.ca or ribat@ribbet.ca for more information.
Ribbet is based out of the The Cube in the VentureNorth building in downtown Peterborough, the business incubator operated by Innovation Cluster Peterborough and The Kawarthas.
The tech sector makes up 6.2 per cent of the jobs in Ontario and was responsible for $117 billion of Canada's economic output in 2015. Through initiatives like The Cube, Peterborough is taking steps to attract and retain young tech entrepreneurs — and the jobs they create — in the local community.