Sky Haven Equestrian Centre, located in the beautiful rolling hills of Bethany, offers a summer day camp experience that doesn't just teach young riders horse skills: it teaches life skills.
Owner Deborah Flak and co-owner and head coach Erica Flak sat down with me to explain how living and working with horses allows kids to get more in touch with themselves and the world around them.
Sky Haven Equestrian offers summer day camps for kids and teens. The focus is on riding and horse care, but there is much more to do at Sky Haven.
Arts and crafts, swimming in the large double pool, games, scavenger hunts, trail rides, and use of outdoor play equipment are mixed in with lessons on and off the horse.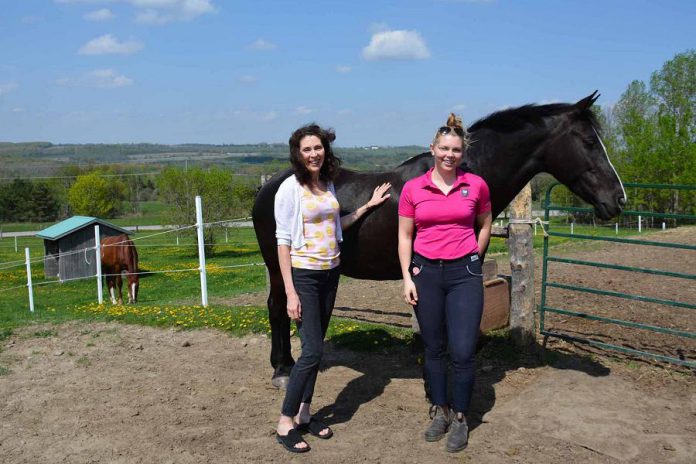 Skill development
Attending horse camp can be a great way for kids and teens who are serious about riding to rapidly improve their skills.
Deborah notices this in every camp session.
"It makes a big difference. Riding once a week compared to every day in a week. You make more progress riding once a day for five days than you do riding once a week for five weeks."
Self-awareness
Some of the biggest gains Erica sees at camp go beyond horsemanship. Interacting with horses can be an important lesson for young riders.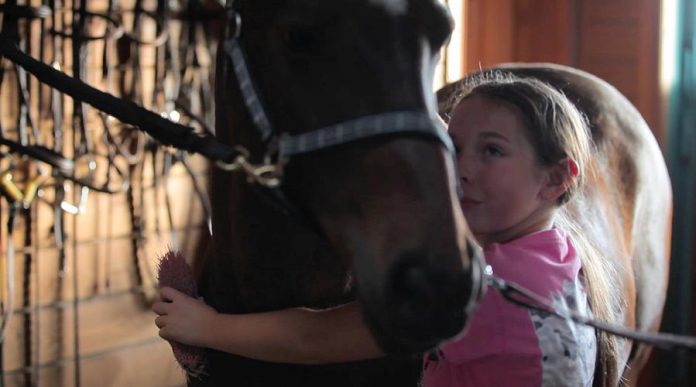 "Some kids need to learn how to be stronger with their horse to make the horse actually listen. They learn how to be brave and to be a leader. On the other hand, some kids are too confident and they need to learn respect and self-awareness."
Learning how to control a horse teaches kids to be assertive and mindful of their actions.
Deborah has seen this too.
"The child learns how it affects the horse, because the horse mirrors what the child's activity or energy is in a big way."
VIDEO: Sky Haven Equestrian Centre

Having such a large animal echo their behaviour gets kids to focus on how their energy affects the animal.
"If the horse's energy level is high, its energy level has to go down so you have to learn to modulate that. Conversely, you need to raise your energy level to encourage a horse to get moving that is lazy."
It's a lesson that has implications well beyond the paddock.
"It really encourages self-awareness, mindfulness, and awareness of the other."
Learning to communicate with horses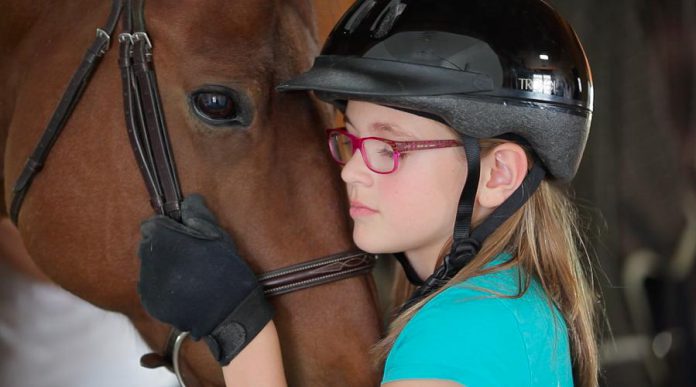 Erica is a certified coach under Equine Canada and the Certified Horsemanship Association (CHA). She has also studied in California under Monty Roberts, the original horse whisperer, and she teaches kids to train and communicate with the horse while they ride.
"It's not just about teaching dressage or hunter jumper or western," she notes., "It's about teaching kids how to ride safely and effectively and how to communicate with their horse to develop trust, and so that the horse wants to listen and be your partner."
Erica has also studied equine massage, laser therapy, and Tellington TTouch — a way of touching horses that produces a relaxation response.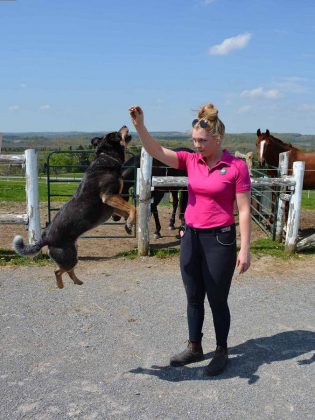 Deborah points out that this background allows Erica to understand where the horse is coming from, knowledge that she can pass along to her students.
"Erica's good at talking riders through what to do and how to think. She doesn't just say — sit there, heels down, sit up. She talks them through things that they can try in order to get the response they need from the horse."
Erica has trained many horses, beginning with Bella, who her father bought as a two-year-old horse when Erica was just 12 years old. She started riding when she was in grade one. She has been privately coached in western and dressage and some jumping.
"Dressage is really where I found my calling."
Feeling confident — on and off the horse
With a lot of hard work, Erica moved quickly from low-level dressage to Prix St. Georges within the span of under a year, qualifying for the North American Junior and Young Rider Championships in Kentucky.
"Riding and anything that you're learning, any skill, you go through waves. That was a massive, huge, skyrocketing experience that changed my orientation to horses and riding, but also myself. It made me believe that I can truly do anything if I want to. I went through massive breakthroughs and lows in a short period of time."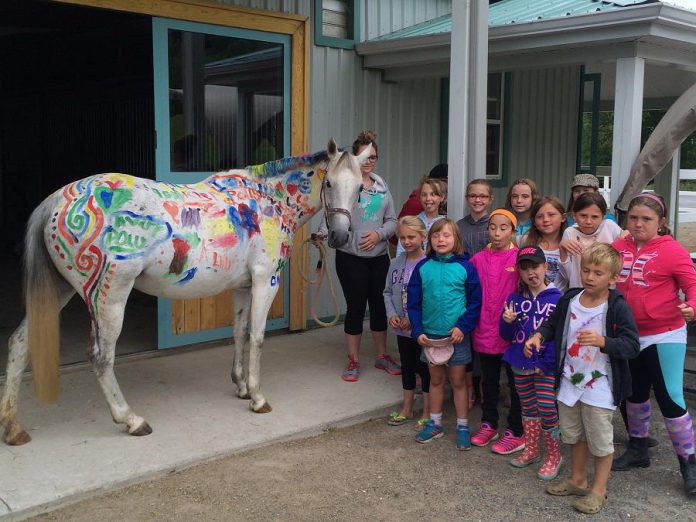 Wanting to teach kids that confidence in themselves, she encourages experienced riders to pursue their own goals and achieve them. That includes riding without stirrups, or riding bareback.
"What have you always wanted to do on a horse? If it's safe, yes, let's do it. If it's not safe, let's work towards it."
It's recommended that kids have at least one riding lesson before attending horse camp so that Erica can assess which group will best suit them. Kids camps in 2017 are offered for three weeks starting the second week of July. There's a teen camp in the first week of August.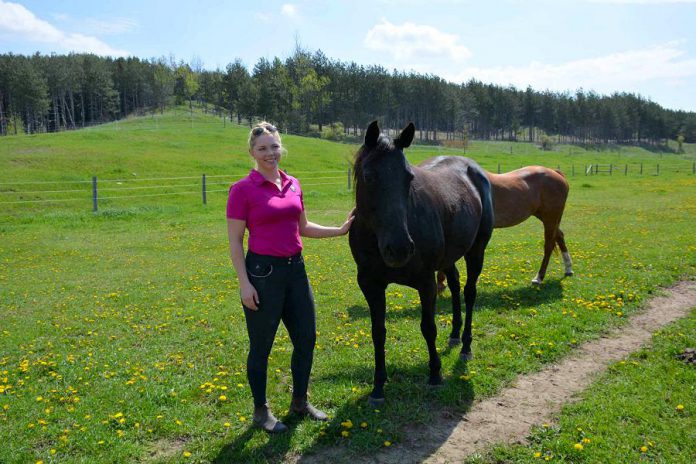 Sky Haven is located in the Bethany Hills. In addition to horse camps, they host four horse shows a year, offer lessons year round, and host retreats, workshops, and meetings.
Find out more on their website at www.skyhavenstables.ca, or connect with Sky Haven Equestrian on Facebook and Instagram.