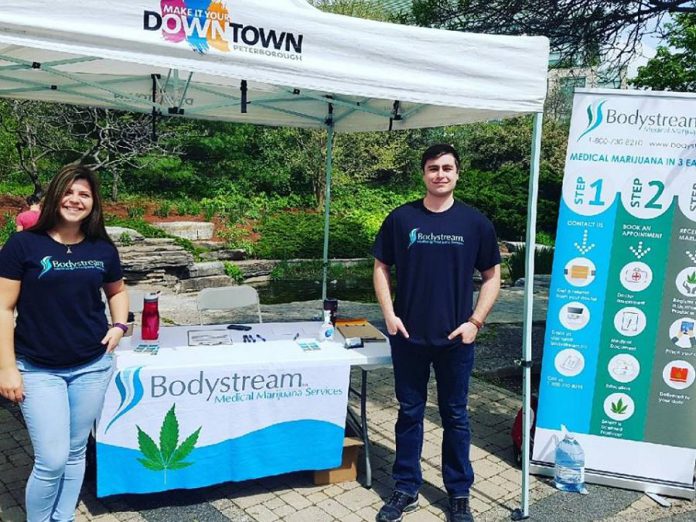 Bodystream Medical Marijuana Services
Bodystream Medical Marijuana Services facilitates access to safe, legal, medical cannabis from Health Canada licensed producers.
Clinic supervisor Erika Calhoun says they treat a host of conditions, including chronic pain, cancer, arthritis, fibromyalgia, epilepsy, MS, gastrointestinal disorders, depression, PTSD, migraines, and more.
They do not have products on site. They are a medical clinic where people come to see a licensed physician.
Bodystream is located at 459 George Street North. Call 705-243-3759 or visit www.bodystreammedical.ca.
---
Tom's Eatery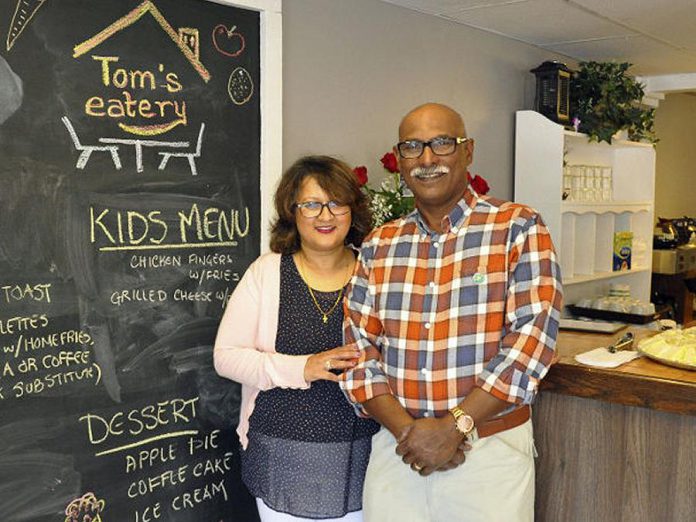 Tom's Eatery recently opened at 4247 Highway 7 in Norwood, in the former Skillet or Gramma Flo's location.
Owners Jiju and Annie Thomas did a complete overhaul of the building and are serving up an all-day breakfast, daily specials, burgers, fries, and wraps plus a selection of Indian foods.
Call 705-761-6959 for details.
---
Back Alley BBQ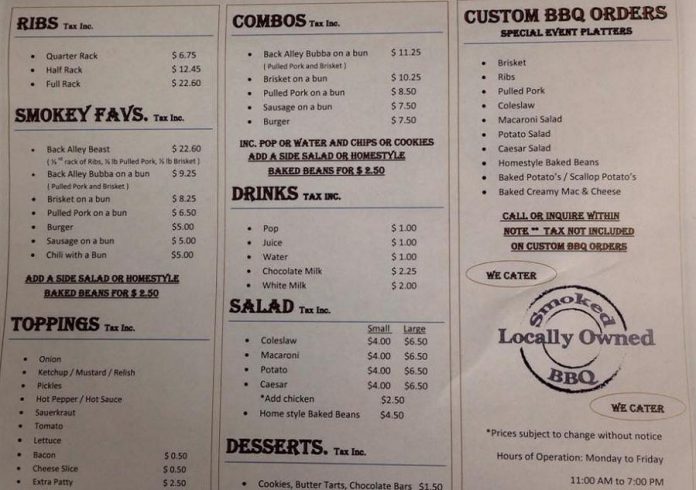 The Back Alley BBQ just opened at 2359 County Road 45, also in Norwood.
Owned and operated by Karen and Alex Nagy, the couple are offering pulled pork, brisket and ribs as well as potato, macaroni, caesar, and coleslaw salads (takeout only). They are open Monday to Friday from 11 a.m. to 7 p.m. and they offer catering on weekends.
Call Back Alley BBQ at 705-639-5222 or visit them on Facebook.
---
McGillen Keay Cooper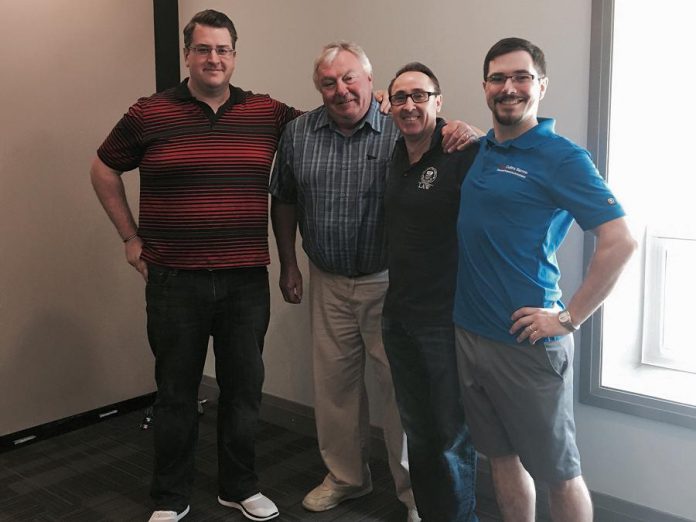 Congratulations to the partners at the law firm McGillen Keay Cooper on the opening of their new law offices at 254 Brock Street in Peterborough.
Moving from the J.J. Turner Building, the new larger Brock Street location is now owned by Ian Keay. The firm will continue to offer a broad range of legal services in their Peterborough and Millbrook offices through lawyers Bob McGillen, Ian Keay, Oliver Cooper and Rob Hiseler, and their nine support staff.
Visit www.mkclaw.ca for more information.
---
Business events this week
Events this week include: the Chamber's monthly Peterborough Business Exchange on Tuesday evening (June 6) from 4 to 6 p.m.at the Burnham Mansion Veterinary Clinic; the annual Chamber Golf Tournament this Wednesday (June 7) at Kawartha Golf and Country Club; and the Women's Business Network of Peterborough's annual end of season celebration dinner on Wednesday evening (June 7).
All photos supplied except where noted.