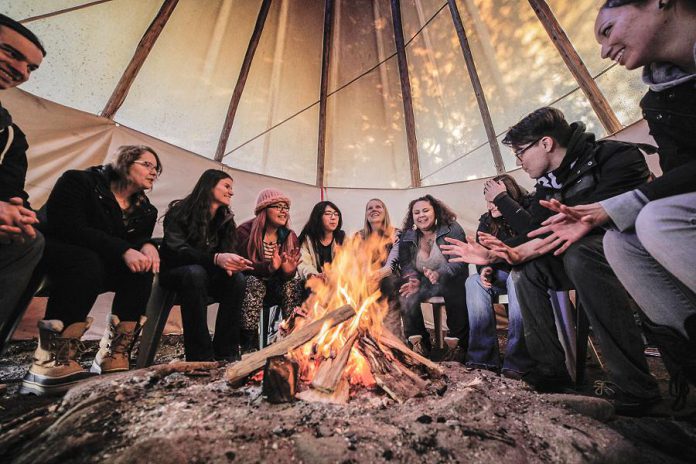 On National Aboriginal Day, Trent University has renamed its indigenous studies program the Chanie Wenjack School for Indigenous Studies.
The naming honours the memory of Chanie Wenjack, a nine-year-old Anishinaabe boy who died from exposure after running away from a residential school in Kenora in 1966 in an attempt to walk 600 kilometres back to his home.
The newly named school is the result of one of 11 recommendations approved by the University's Senate to further Trent's leadership in indigenous reconciliation and education.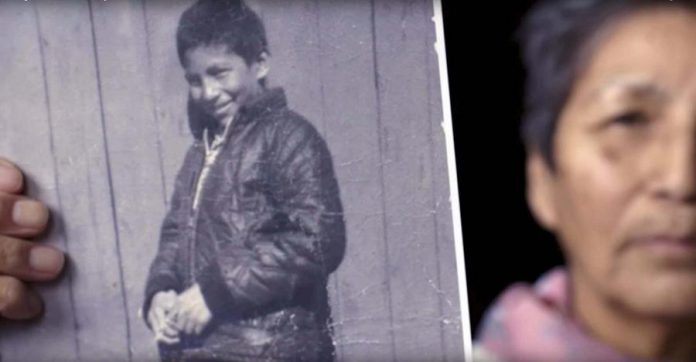 "The naming of the Chanie Wenjack School for Indigenous Studies and the implementation of the associated recommendations are a milestone in the evolution of Indigenous Studies at Trent," says Dr. Leo Groarke, president and vice-chancellor of Trent University.
"We aim to educate indigenous and non-indigenous students about indigenous history, traditions, cultures, and ways of knowing. National Aboriginal Day is a good day to celebrate these initiatives, but we are striving to make indigenous reconciliation part of our everyday work and consciousness."
VIDEO: Chanie Wenjack School for Indigenous Studies

The Chanie Wenjack School of Indigenous Studies brings together Trent's undergraduate, master's and Ph.D. programs under one school and unites various events, initiatives and spaces dedicated to indigenous perspectives, knowledge and culture at the university.
You can visit the school's website at www.trentu.ca/indigenous/. It includes a history of Trent University's leadership in indigenous studies.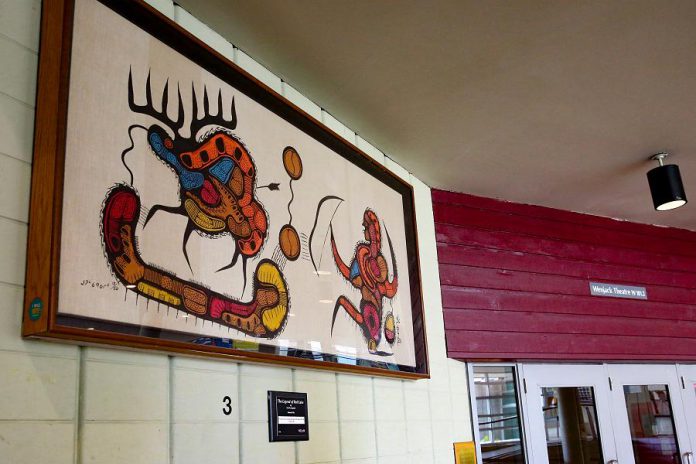 Trent University previously paid tribute to Chanie and other residential school victims and survivors when Wenjack Theatre was named in his honour.
When construction began on Otonabee College at Trent University in 1973, a group of student leaders from the Indigenous Studies department lobbied for the college to be named in Chanie's honour. The campaign spearheaded by student leaders led to the naming of Trent's largest lecture hall as the Chanie Wenjack Theatre.
"This is the latest effort in Trent's well-known 48-year record of indigenous reconciliation," says David Newhouse, director of the School and chair of Indigenous Studies at Trent. "We will continue to honour the life of Chanie Wenjack and recognize the impact that residential schools had on indigenous peoples through the work that we plan to undertake at Trent."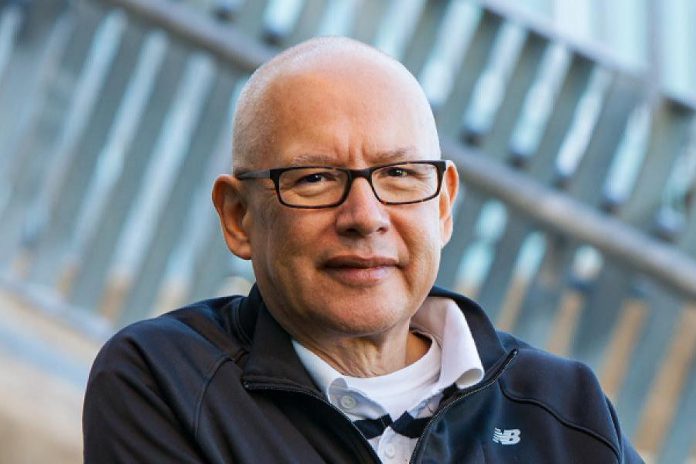 Other recommendations approved by the University Senate include a lecture-talk series that will bring prominent indigenous leaders to the university to speak on indigenous issues, and a new academic requirement for all undergraduate students to successfully complete at least 0.5 credits from an approved list of courses with indigenous content. Trent is only the third university in Canada to institute mandatory indigenous course content.
In 1969, Trent University became the first in Canada (and only the second in North America) to establish an academic department dedicated to the study of indigenous peoples and indigenous knowledge.
Trent was also the first university in Canada to create unique indigenous spaces, hire indigenous student support staff, recruit and admit indigenous students through special entry programs, and to teach indigenous languages and indigenous knowledge with elders and traditional peoples.