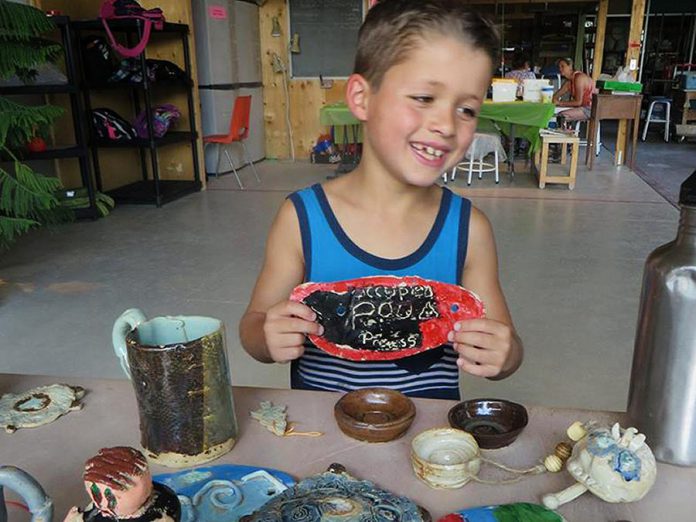 Over the summer months, many kids will be spending their days getting their hands dirty with all sorts of creative pursuits at Kawartha Potters' Guild art studio (993 Talwood Drive, Peterborough, 705-742-4979).
The Guild, which was founded in 1993 and formed to promote the art and craft of ceramics in the community, is offering a Clay and Play camp program for youth between six and 12 from July 10 to August 21.
Campers will enjoy a fun-filled week of clay and exercise activities in a bright and airy studio. Every day, campers will spend some or all of the day creating with clay.
In the afternoon, creativity is taken outside to nearby Whitefield Park, or if it's a scorcher, time is spent playing games or performing drama exercises in an air conditioned space.
The hands-on pottery classes allow kids and youth to focus on their creativity while exploring the endless possibilities of clay.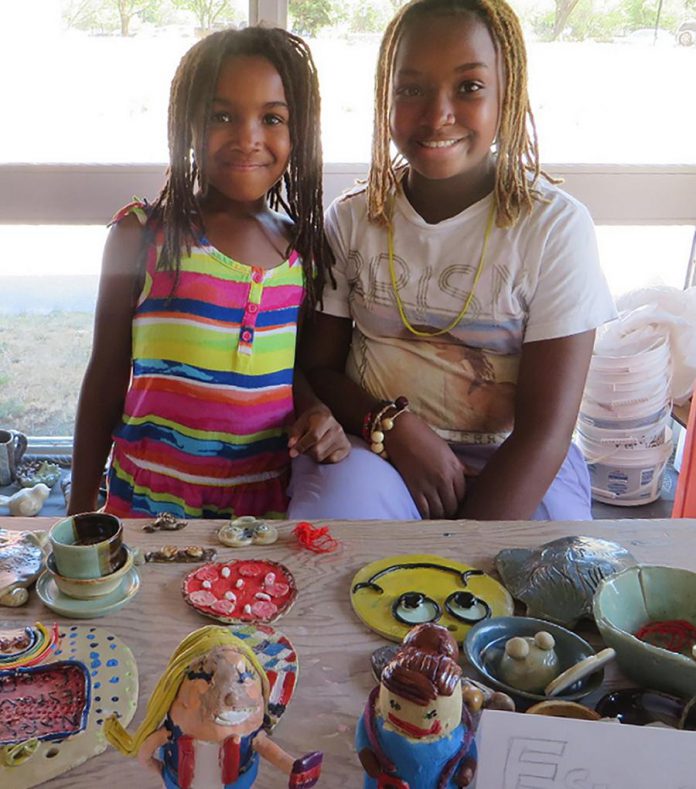 Each week, they will be introduced to the potter's wheel and have a chance to learn basic hand-building techniques like coiling, pinching, building with slabs and sculpting-and what goes into creating wacky and wonderful art projects such as mugs, critters, plates and bowls.
The campers will be guided step-by-step by qualified instructors through all of the processes, with room for them to take control over their own art projects and tailor each one according to their own creative needs.
While pottery is the main focus of Clay and Play, dance and papermaking activities are also added to the mix — typically on Thursdays, to help pass the time when clay projects are drying in the kiln and advancing to the final stages for the young artisans to take home on Friday.
"We recognize that kids can't focus on doing one thing for eight hours a day," says Karina Bates, Administrator at Kawartha Potters' Guild. "Our camp manager is also a dancer, so she teaches the campers a small dance routine that is easy for even the youngest kids to be involved in."
"If a child isn't keen to dance, the instructors will provide them with an alternative, creative activity to do so they are not singled out for not wanting to participate in dance."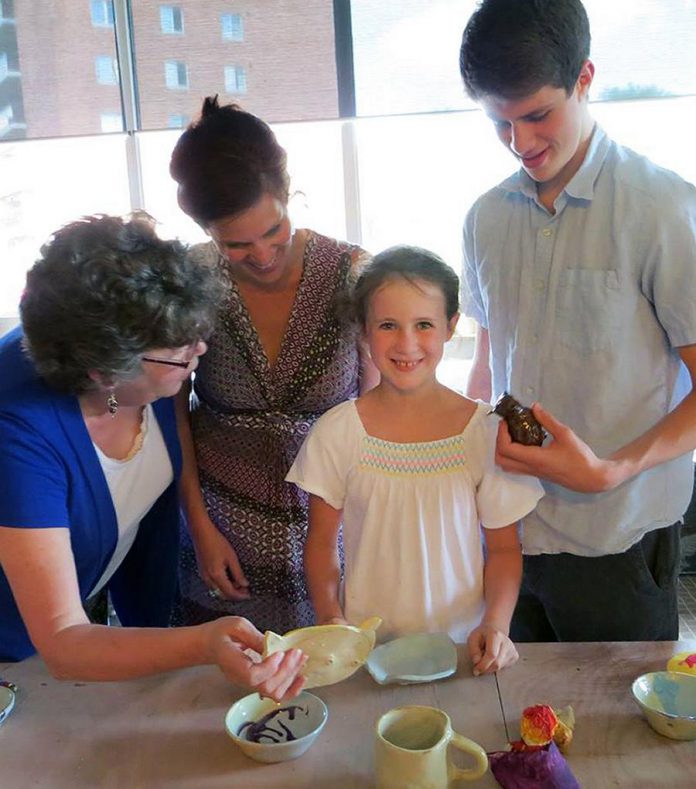 New this year is papermaking, taught by artist and member of the Spinners and Weaver's Guild, Faye Jacobs, who has been teaching handmade paper as an art form since the mid-1970s.
For the week of July 31st, campers will journey through the process of papermaking from recycled materials to hand-pulled sheets of paper, and will be able to decorate and design the papers as well.
On Fridays, friends and relatives are invited to view the artwork made, as well as the dance performance during dance weeks, and tour the facility.
Improves focus
Bates says pottery is not just a great outlet for a child's creativity; it improves their focus.
"Ceramic arts is proving to be a very focused, relaxing and meditative kind of craft. Subconsciously, children are directing their focus and energy towards building something," says Bates.
"Time slows down when you're working on the potter's wheel and molding clay with your hands," she says.
"You forget the daily pressures and chores and personal tensions because you need to focus all your attention on what's in your hands."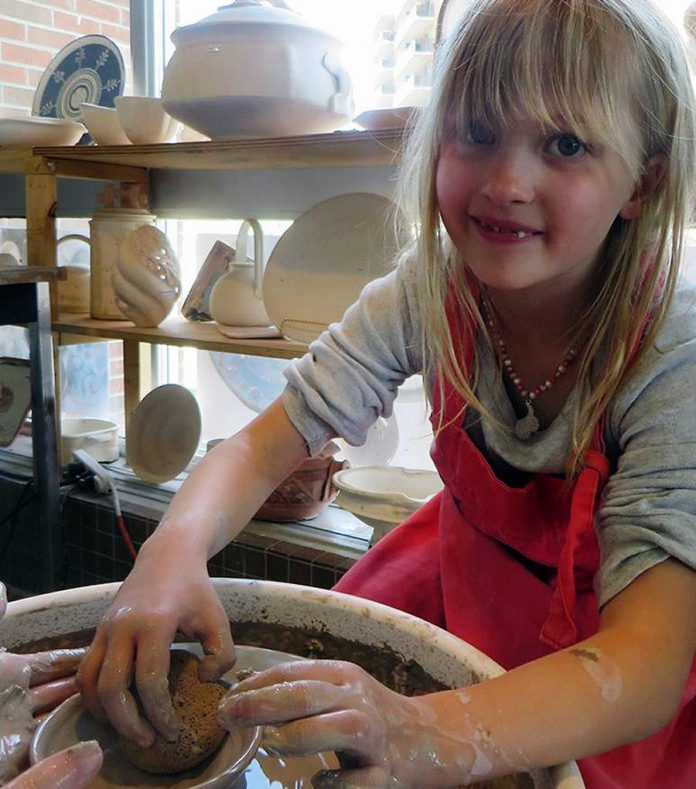 Tactile craft
Bates says her favourite part is allowing the campers to explore new things. Aside from learning pottery, kids enjoy touching and feeling the clay between their fingers while sitting at the pottery wheel.
"It's a unique experience for the kids. They are fascinated with the pottery wheel, and all want to be on the wheel and make something."
Bates believes in some cases, where a majority of our time is spent on a cell phone or a computer, people forget how pleasurable it is to hold and create something with their hands.
"Despite acknowledging that kids can't concentrate on one thing for the whole day, what we continually hear from the kids is that they want to play with more clay."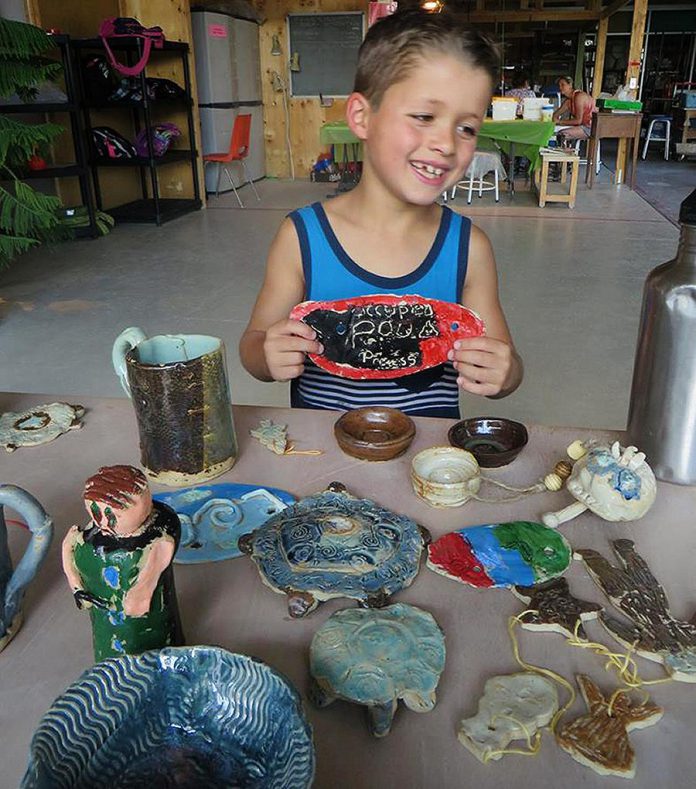 Pay it forward
For the past two years, through a "pay it forward" program, campers at the Guild's summer camp have sold pottery pieces between $5 and $10 with total profits going to Camp Oochigeas, also widely known as Camp Ooch, a residential camp run by SickKids Hospital for children who have received a cancer diagnosis.
"With the help of Pottery Supply House, we have raised enough money to buy a pottery wheel, and now we're working towards purchasing a kiln for the camp to fire the projects onsite for the kids who are participating in the program," says Bates.
Bates notes when the kids learn they are supporting a camp serving children with cancer, they are eager to help out, some wanting to create more than one piece to sell.
Subsidy Program
The City of Peterborough offers two types of municipally funded recreational fee subsidies through a Recreational Fee Subsidy Program to assist qualifying families with the cost of registration for recreational programs, sports activities and camps, for children under the age of 19 years.
Visit the City's website at www.peterborough.ca for more information.
Summer 2017 Clay and Play Day Camp Schedule
July 10 – 14
July 17 – 21 (this week includes dance)
July 24 – 28
July 31 – August 4 (this week includes papermaking and clay) – only 2 spaces left
August 14 – 18 (this week includes dance)
August 21 – 25
Registration
For more information about available dates or to sign your child up for a class, visit the Clay and Play page on the Kawartha Potters' Guild website at visit kawarthapottersguild.com/claypay/.
You can also follow Kawartha Potters' Guild on Facebook, Twitter, Instagram, and Pinterest.