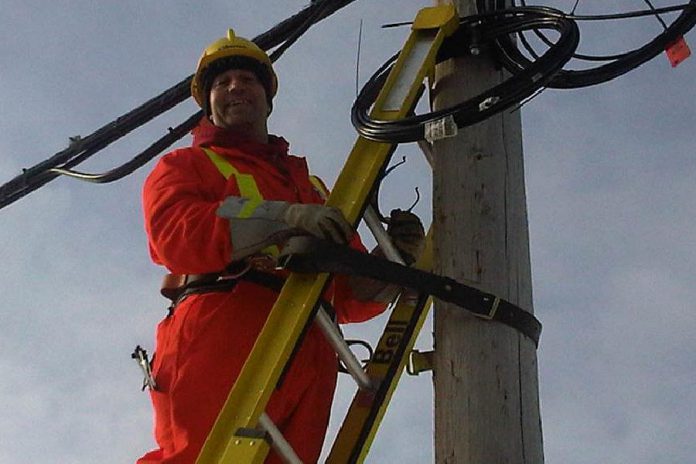 The utility worker who was electrocuted while working in Peterborough on Monday (July 3) has been identified as 47-year-old Éric Labelle of Quebec.
Labelle was a seven-year employee of Quebec-based ExperTech, which is contracted by Bell Canada to provision its network in Ontario and Quebec.
At 3:30 p.m. on Monday, Labelle was working on telephone wires on Brealey Drive near Parkhill Road when he came into contact with power lines. He was electrocuted and died at the scene.
Police, fire, and emergency medical services responded to the accident and Brealey Drive was closed between Ireland Drive and Parkhill Road West. Investigators from the Ontario Ministry of Labour were called in around 5:30 p.m.
The accident also caused a widespread power outage affecting around 15,000 homes and businesses in the west end of Peterborough. Peterborough Utilities was unable to restore power to customers while the accident was being investigated. Once the initial investigation was completed, power was restored to most customers at around 7 p.m.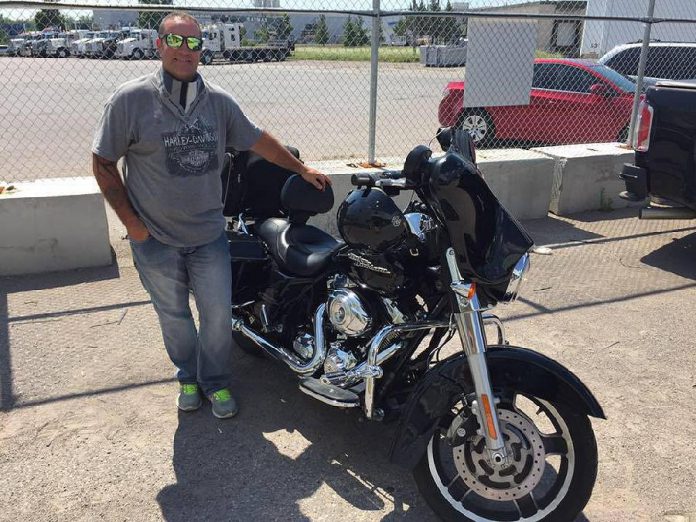 Labelle lived in St-Colomban, Québec with his wife and four children. A member of Unifor Local 8284 in St-Léonard, Québec, he had been seconded to work in Ontario.
"The thoughts and prayers of our entire union are with Éric's family during this very sad time," said Jerry Dias, Unifor National President. "His death is a poignant reminder that we must continue pushing employers and the government that work is safe for everyone."
Because telecommunications falls under federal rather than provincial jurisdiction, the investigation into Labelle's workplace death has been turned over to the Federal Ministry of Employment, Workforce Development and Labour.