Retro's eSports Bar
Retro's eSports Bar is billed as Peterborough's hub for esports events, retro games, and casual to competitive gaming. Plus they serve breakfast, lunch and dinner, drinks and coffee.
Owners Michelle and Andrew Warman offer a varied menu, outdoor seating, and waiter service. Just walk in or make a reservation. And they have programming for groups and kids.
Located beside the bus terminal at 172 Simcoe Street, you can find them on Facebook or at www.retrosesports.com.
---
The Village Mercantile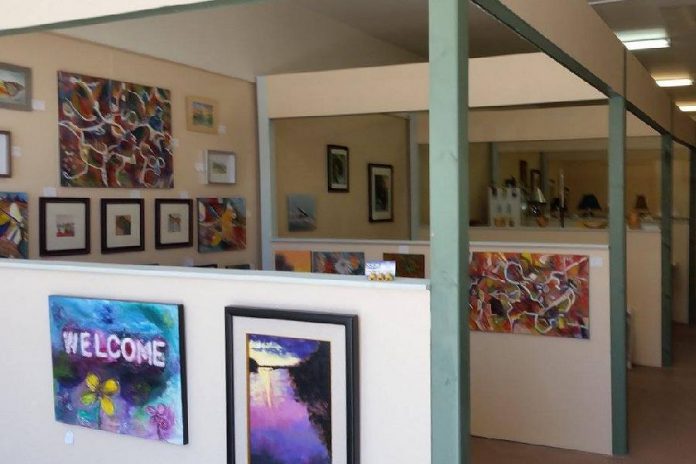 The Village Mercantile recently opened in Hastings, located at 9 Front St.
Owner Colette McMurran offers a wide variety of products and services including clothing and accessories for men and women and The Galleria, featuring local artists and artisans, paintings, photography, wood turning, gourd art, handmade clothing, and more.
If you want local cheese, they have it. If you want helium balloons, they have them. Foot Prints Foot Care is also located inside, specializing in diabetic and arthritic foot care. Plus, there is a salon offering facials, manicures and pedicures. Clothing alterations? Check! Leather purse and shoe repair? Check! Custom clothing, costumes and drapery? Check!
That's The Village Mercantile in Hastings, open seven days a week. Stop in, or find them on Facebook.
---
Angels of Flight
Congratulations to Angels of Flight, the Peterborough-based medical emergency transport company, on winning the Best Air Ambulance Company in Ontario award from Transport News' 2017 Public & Passenger Transport Awards.
For more information on Angels of Flight, visit www.angelsofflightcanada.com.
---
Avant-Garden Shop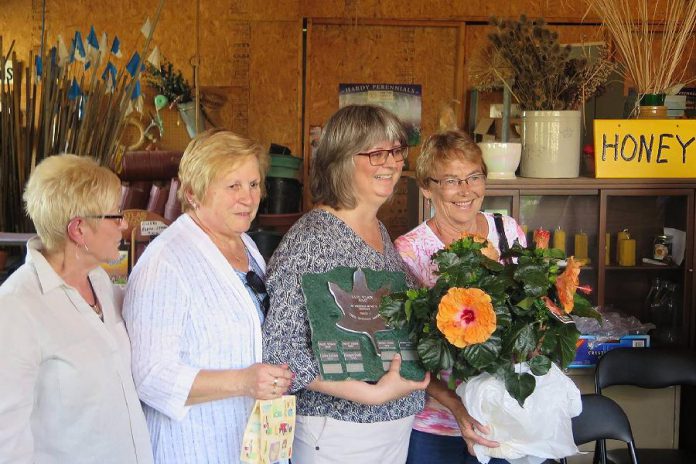 Congratulations to Brenda Ibey, owner of the Avant-Garden Shop on Sherbrook Street in Peterboroough, on receiving the Hazel Wilson Award for Meritorious Service to Horticulture from the Lakefield Horticulture Society.
For more information on the Avant-Garden Shop, visit www.avantgardenshop.com.
---
City of Peterborough's Welcome Peterborough website
Congratulations to the City of Peterborough on the redesigned immigration portal at www.welcomepeterborough.ca.
---
Trent Makerspace

Congratulations to the Innovation Cluster Peterborough and the Kawarthas on the launch of the Trent Makerspace at Trent's DNA Building.
With a mission to expand clean tech innovation, the Trent Makerspace will further put Peterborough on the map for its growing knowledge-based economy.
Visit www.innovationcluster.ca for more information.
---
Peterborough Humane Society Thrift Shop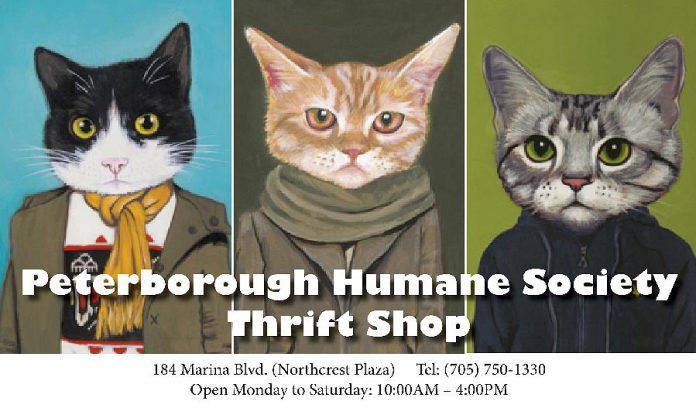 And finally, congratulations to the Peterborough Humane Society Thrift Shop! Located in the Northcrest Plaza, it's celebrating 20 years — raising approximately $500,000 in the process.
For more information, visit peterboroughhumanesociety.ca/about-us/thrift-shop/.
All photos supplied except where noted.