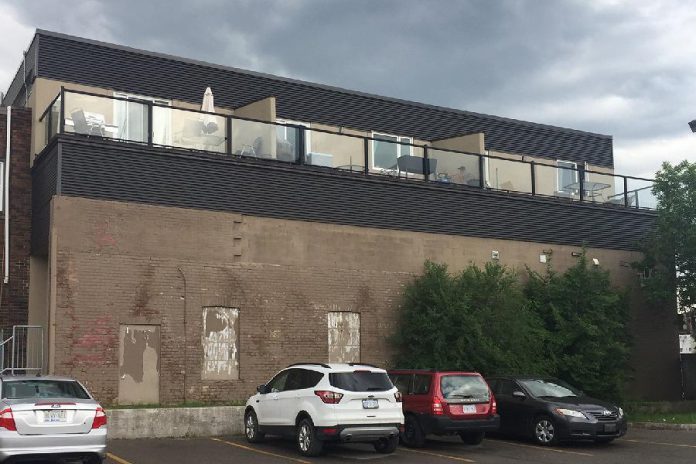 Artspace is hosting an information session at 5 p.m. today (July 5) for its latest mural project: a large-scale mural on the building at 379 Alymer Street in downtown Peterborough.
The outdoor mural will be installed on the south-facing brick wall of the building, which houses both Artspace and Peterborough GreenUp.
The mural will face the parking lot of the Greyhound Bus Terminal on Simcoe Street. The small trees in front of the south-facing brick wall will be removed to support the installation of the mural.
Artspace, in conjunction with the City of Peterborough, has put out a call for proposals for the mural to all artists working or living in Canada.
The deadline for submissions for the Aylmer Street Mural Project is 5 p.m. on Friday, July 14th. An information session on the project takes place at 5 p.m. on Wednesday, July 5th at Artspace (379 Alymer St., Peterborough).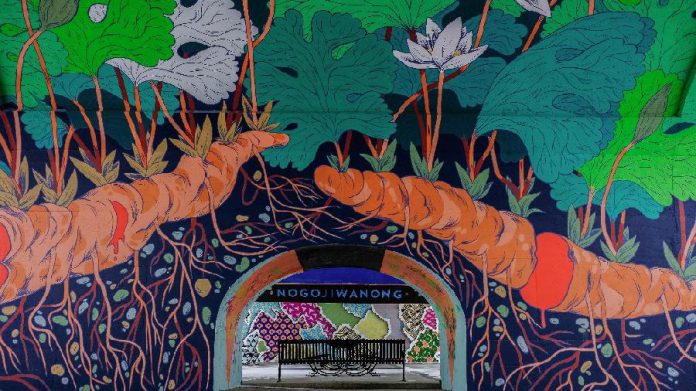 The project is seeking innovative proposals from both emerging and established artists working in a range of disciplines and media. Artworks may be created directly on the wall or on panels affixed to it. The mural will remain on site for a period of up to five years from execution, giving the property owner the option to renew the term thereafter in five-year increments.
The total budget for the project is $12,000, including $7,000 in artist fees, $4,000 for materials, and $1,000 for travel.
Artspace will not accept mailed or emailed submissions. All submissions must be made online at https://artspace-arc.submittable.com/submit/86658/aylmer-street-mural-project-2017 (criteria for proposals area also available at this link).
A jury chaired by Artspace's Director and Curator Jon Lockyer and composed of two working artists or curators from the region, two members of the City of Peterborough Public Art Advisory Committee, and one member of the Peterborough community at large, will vet all submissions for the Aylmer Street Mural Project.
Applicants will be notified of the jury's decision by end of July 2017. The expected completion of the mural is early October 2017.
The project is part of the ongoing public art program led by the City of Peterborough to create culturally enriched public spaces that foster a sense of place and an emotional attachment to Peterborough's urban and natural environment.