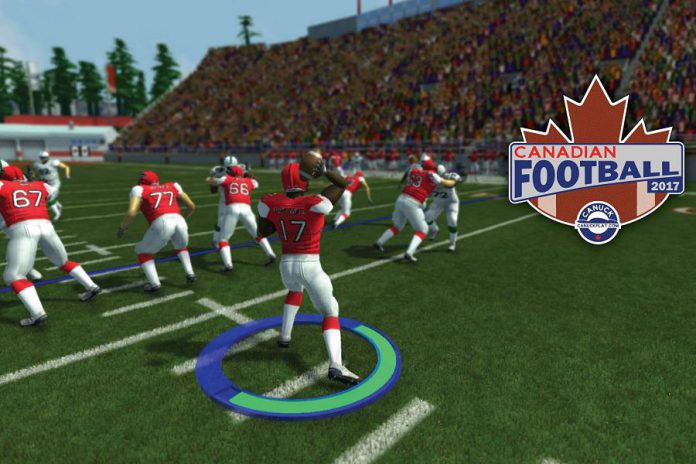 Another finalist of the Bears' Lair Entrepreneurial Competition is achieving commercial success: Peterborough video game studio Canuck Play Inc. has developed the first Canadian football sports game to be released on XBox One and PC.
"I'm proud to announce that Canadian Football 2017 has been certified for release on the XBox One, bringing Canada's game to a major console for the first time," says Canuck Play Inc. president and co-founder David Winter.
A launch party for the release of Canadian Football 2017 is taking place on Tuesday, July 25th from 7 to 9 p.m. at Retro's Arcade and eSports Bar (172 Simcoe St. in downtown Peterborough), with the game officially releasing at midnight on July 26th on XBox One and Steam for PC gamers.
For both Xbox One and Steam, Canadian Football 2017 will cost $15.99 USD or $21 CDN. Agreements are in place for Canuck Play to develop the title on Sony PlayStation in the future.
VIDEO: Canadian Football 2017 Trailer

A digital technology client of the Innovation Cluster Peterborough and the Kawarthas and a 2016 Bears' Lair finalist, Canuck Play has grown their incubated company greatly since joining the cluster in March 2016.
"Canuck Play has showed endless persistence when it comes to growing their company and bringing it to market," says Michael Skinner, President and CEO of the Innovation Cluster. "I congratulate them on reaching this new milestone."
Winter, along with co-founder and vice-president Sheryl Loucks, combined their respective backgrounds of game development and administration to create Canuck Play, with a mission to bring Canada's sports, heroes and culture to the gaming space. The gaming industry contributed $3 billion to Canada's GDP in 2016.
Winter and Loucks have worked on every detail of Canadian Football 2017, including the animation to creating a character's movement by wearing a motion capture suit.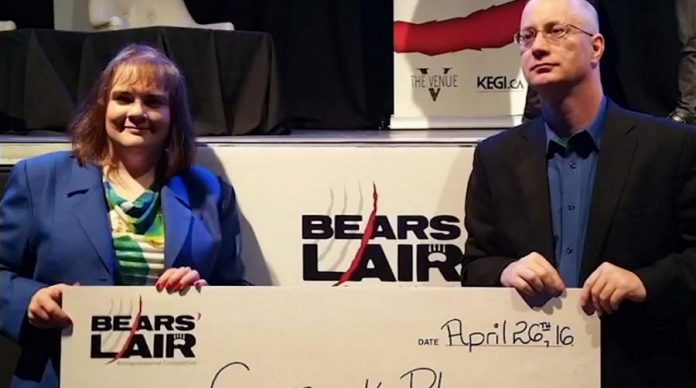 Canuck Play's football game has been certified for release on multiple gaming platforms. Along with XBox One, Canadian Football 2017 has also been approved for PC distribution via Steam, allowing players on various platforms to experience and enjoy the game.
Nearing release date, Canuck Play has gained a social following of video gamers around the world interested in the product, eager to try it themselves.
"Fans are saying they will buy an XBox One just for the chance to play a Canadian football game on it," Winter says. "Even professional players have tweeted in on the conversation."
This isn't the first time Canuck Play has developed a Canadian football video game. In 1998, under the name Wintervalley Software, they developed and released a title for Windows 98 that was the first video game officially licensed by the Canadian Football League and the CFL Players Association. In 2006, Wintervalley Software released Maximum Football for PC, a football arcade/simulation game allowing players to play North American football under Canadian, American, and Indoor rules.
For more information on Canuck Play, visit canuckplay.com.