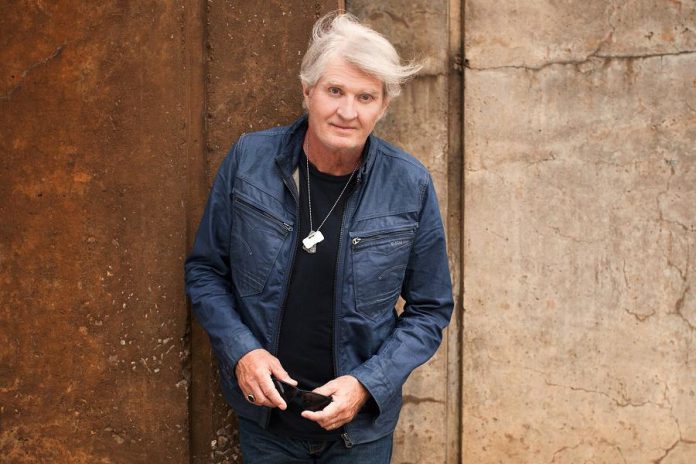 If Tom Cochrane had written, recorded, and performed just that song and did nothing else, that alone would have been more than enough to solidify his firm footing on the Canadian music landscape.
What has elevated the Manitoba native to the next level and keeps him there still at age 64, is there was and remains much more in his arsenal besides "Life Is A Highway". This will again be evident on Saturday, July 8th when he returns to Peterborough Musicfest's Fred Anderson Stage in Del Crary Park.
"I think Mick Jagger said it the best — 'I like playing the hits because I like seeing people get off,'" said Cochrane in a 2015 interview at www.musicaddict.ca.
"When we play Life Is A Highway, the energy alone that you get back makes it a different sort of ride, excuse the pun. The song really pulls people together and creates a lot of joy and energy. It's hard not to like doing a song like that."
It's equally hard not to like Cochrane who, both as the frontman for 1980s' band Red Rider and as a solo artist since 1991. His catalogue of hit songs has few peers in Canadian recorded music history; his eight Juno Awards, Order of Canada membership, and Canadian Walk of Fame induction are all strong testaments to his recorded music success and philanthropic efforts — not just in his native country but globally as well.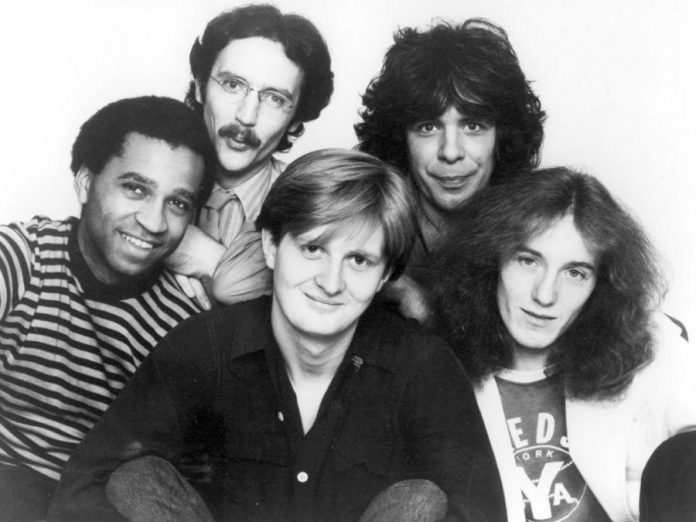 As is the case for many who go on to bigger and better things, a 'let's see where this goes' leap of faith got the ball rolling for Cochrane in 1978 when, at Toronto's famed El Mocambo, he hooked up with Red Rider.
What followed was a 10-years-plus run with the band anchored by the recording of six studio albums and the release of a number of hit singles, including "White Hot", "Lunatic Fringe", "Human Race", "Boy Inside The Man", and "Big League".
Come 1991, Cochrane kick-started his solo career by reaching back for a song that he written years earlier as "Love Is A Highway". In a December 2016 interview with www.cbc.ca, Cochrane says a trip to East Africa to raise awareness and money for World Vision Canada inspired him to revisit the song.
VIDEO: "Life Is A Highway" – Tom Cochrane (crank it up!)

"It was an overwhelming experience that left a lot of scars on my psyche," says Cochrane, noting he was shot at and witnessed people dying of starvation during the trek.
"I needed something really positive to pull me out of this funk. That song had the ability to, no matter who the people were, just light them up — that power and that momentum just made people happy, if only for four minutes. You sometimes write the happiest songs when you're down."
Nominated for a Grammy Award, "Life Is A Highway" anchored Cochrane's Mad Mad World album, which took him into a whole other stratosphere with more than six million sales worldwide.
Also including the monster singles "No Regrets", "Sinking Like A Sunset", and "Washed Away", the album earned Cochrane four Juno Awards — Album of the Year, Single of the Year, Male Vocalist of the Year and Songwriter of the Year. That was a tough act to follow, but Cochrane delivered four more studio albums in its wake with the latest being 2015's Take It Home.
VIDEO: "Sinking Like a Sunset" – Tom Cochrane

Twenty-five years since Mad Mad World's release, Cochrane still shakes his head over its success.
"It's one of those records that when you think about it, one out of every 30 or 25 Canadians had it," he said in a March 2017 interview with Medicine Hat News' Chris Brown.
"It (Life Is A Highway) ended up a pep talk to millions of other people and it just keeps going."
To mark the 25th anniversary of the release of Mad Mad World in 2016, the album was re-issued as a re-mastered deluxe edition which includes the original demo recording of "Love Is A Highway" and selections from a 1992 live performance staged in Chicago.
VIDEO: "Lunatic Fringe" – Red Rider

Between touring and recording, Cochrane hasn't let up in terms of lending his name and influence to charitable causes. As well as being a longtime supporter of World Vision for which he's made several treks to Africa, he has actively supported Amnesty International and the Make Poverty History campaign — to name but a few of the causes he has aided.
"The thing is I've been extremely blessed in my life and career," he relates on his website at www.tomcochrane.ca.
"I've had the good fortune of having some good people around me over the years. I've put one foot ahead of the other to see where the road would take me and providence has been kind, so from time to time I've happened to or tried to do the right thing. The biggest reward though is when someone comes up and says this song or that song got me through some tough times or was part of the best times in my life, or when I fell in love, that was our song."
VIDEO: Boy Inside The Man" – Tom Cochrane & Red Rider

Cochrane's Peterborough Musicfest appearance, which will see him joined by Red Rider original band members Kenny Greer and Jeff Jones, is presented by Darling Insurance. Other sponsors include My Broadcasting Corporation, Peterborough This Week, AB Solutions, Atria Development/Y Lofts, Enbridge, Long & McQuade, PepsiCo, Rova's, The Staffing Connection/Level A, and Tom's Heating and Cooling.
Peterborough Musicfest is presenting 17 free-admission concerts featuring a total of 22 acts during its 31st season — each staged every Wednesday and Saturday night until August 26th.
Overseen by general manager Tracey Randall and staff, a board of directors, and numerous volunteers, Peterborough Musicfest's stated mission is to "provide diverse, affordable live music to enrich cultural and economic prosperity in our community."
For more information on this concert and/or the 2017 season, visit www.ptbomusicfest.ca or phone the Peterborough Musicfest office at 705-755-1111.