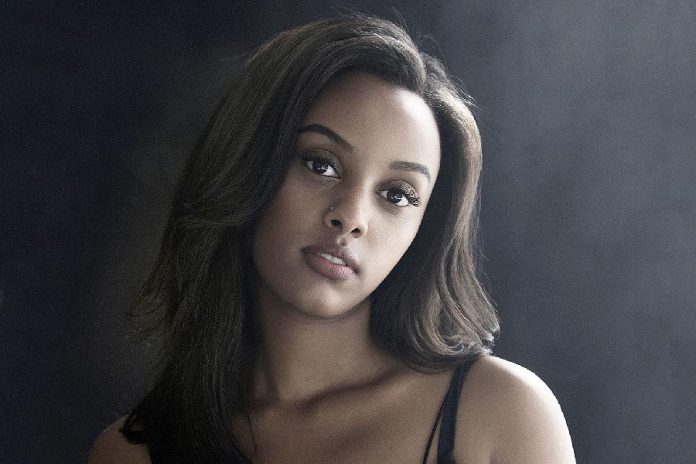 Hard as it is to imagine, once upon a time not all that long ago there was no YouTube — or any other music streaming platform for that matter.
To get noticed, aspiring singer-songwriters had to scratch and claw to get their music in front of the people and hope for a break.
Witness Bailieboro's Jimmy Bowskill who, at age 11, planted himself in front of the late Jeff Healey's club in Toronto and did his thing until Healey invited him to his stage. Bowskill, the 2005 recipient of a Maple Blues Award as Best New Artist of the Year and now a member of The Sheepdogs, will forever look back on that good fortune as his big break.
For Ruth Berhe, better known as Ruth B, her springboard to all that would follow came in the form of Vine — the now-defunct video hosting service where users could share six-second looping video clips. In November 2014, inspired by the TV series Once Upon A Time, she posted a clip of her singing the chorus to an original tune she wrote ("I am a lost boy from Neverland"), which garnered an astounding 84,000 likes.
"I knew I couldn't just leave it as a chorus, so I decided to develop it," recalls Berhe in a June 2016 interview with Jonathan Widran at www.songwritersuniverse.com.
VIDEO: "Lost Boy" – Ruth B

Develop it she did, writing and recording "Lost Boy" as Ruth B where, on YouTube, the associated video has garnered 50 million views and counting. The single certified multi-platinum in both Canada and the United States, cracking the Top 10 on the iTunes chart as well as the Top 25 of the Billboard Top 100 and earning her media attention from the likes of Rolling Stone.
"I wasn't sitting at the keyboard saying 'I need to write a song'," says the 21-year-old Edmonton native, who collected the 2017 Juno Award for Breakthrough Artist of the Year.
"I just thought about how I would feel if I were a lost boy hanging out in Neverland with Peter Pan. Who would I want to hang out with? It was just me making stuff up for fun and writing about belief and pixie dust. I wanted to make it as honest and relatable as possible. I wrote it from an honest place. I think it has caught on because everyone can tap into its theme of being lonely and in need of a friend."
On Wednesday, July 12th at Del Crary Park, Ruth B's own fairytale will continue when she headlines Peterborough Musicfest, with Peterborough native Kate Suhr opening the 8 p.m. show. While "Lost Boy: will easily be her most recognizable offering, songs featured on both her debut EP The Intro and her first studio album Safe Haven will clearly demonstrate the breadth of her songwriting prowess.
"Every time I leave my room, I feel like there's the potential to run into a song idea or a full song itself," she says.
"It could come from something as simple as the look on someone's face, or simply the emotion of what I am feeling on a particular day. Songs come in different ways. I can write one in five minutes, or I may write a verse and leave it for a week before the next lines come to me. It's kind of an abstract art. But the centre of everything is honesty. Songwriting is like the extension of a personal diary for me. I love writing melodies but lyrics will always come first. More than anything, I want to say something that matters and that makes people feel something."
VIDEO: "Superficial Love" – Ruth B

Knowing there are many young people looking to realize their singing/songwriting dream, she says her experience is proof of the reward that awaits those who stay at it for the right reasons.
"My number one bit of advice would be to stick with what you're passionate about, even if right now you're frustrated writing songs because there's nobody around you can share them with.
"Whether you're making music in your bedroom or basement, or performing on big stages, do it because you love it first. For me, there's nothing cooler than sitting in my basement with a piece of paper in front of me, starting a new song. There are so many great possibilities to explore, and that moment is where everything magical begins."
Kste Suhr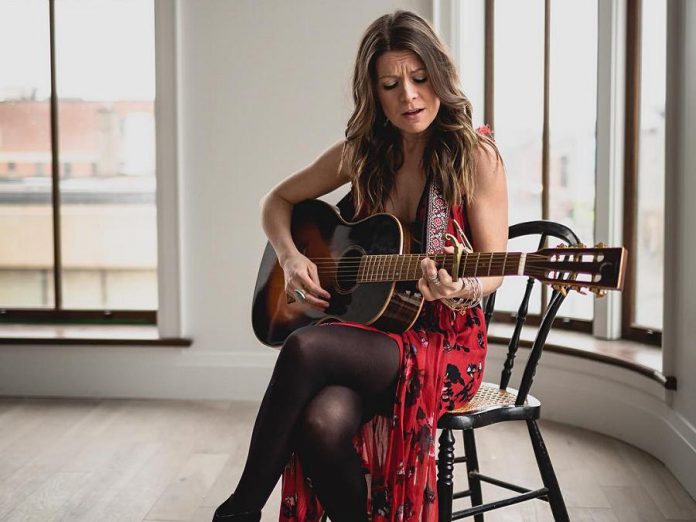 Meanwhile, in Kate Suhr, Peterborough Musicfest brings to the Fred Anderson stage a classically trained performer who is equally accomplished in both musical theatre and concert circles.
Suhr studied opera at Western University and is a vocal graduate of the Royal Conservatory of Music. Her first album Something More was received with critical acclaim, as have her stage performances in Toronto playing major roles in The Secret Garden, The Little Mermaid and Mary Poppins.
In a December 2016 interview with kawarthaNOW's Sam Tweedle, Suhr reflected on the opportunities she's had, both locally and in the big city.
"From where I sit, it's about finding the balance of working so hard and wanting it more than anything," she says. "You need to stay humble and modest and kind. If you do that, I feel that doors will open for you."
VIDEO: "Fourteen" – Kate Suhr

Suhr's connection to both musical theatre and music started as a child, as she explains in a 2014 interview with kawarthaNOW's Sam Tweedle,
"My Dad used to say 'If you learn the whole soundtrack to this musical, we'll go.' So I would sit in my room and learn the whole score in a day and then say 'Okay. Let's go!' He has recordings of me singing the entire score of Joseph and the Amazing Technicolor Dreamcoat."
"Music is the one thing that gets me through," she adds. "When I can close my eyes and I feel my whole body shiver. My head feels better and my heart feels better."
VIDEO: "A Life That's Good" by Sarah Siskind & Ashley Monroe, performed by Kate Suhr with Kate Brioux

Suhr will open for Ruth B at the July 12th Peterborough Musicfest concert, presented by TD Canada Trust. Other sponsors include Energy 99.7, Grady's Feet Essentials, and No Frills.
Peterborough Musicfest is presenting 17 free-admission concerts featuring a total of 22 acts during its 31st season — each staged every Wednesday and Saturday night until August 26th.
Overseen by general manager Tracey Randall and staff, a board of directors, and numerous volunteers, Peterborough Musicfest's stated mission is to "provide diverse, affordable live music to enrich cultural and economic prosperity in our community."
For more information on this concert and/or the 2017 season, visit www.ptbomusicfest.ca or phone the Peterborough Musicfest office at 705-755-1111.