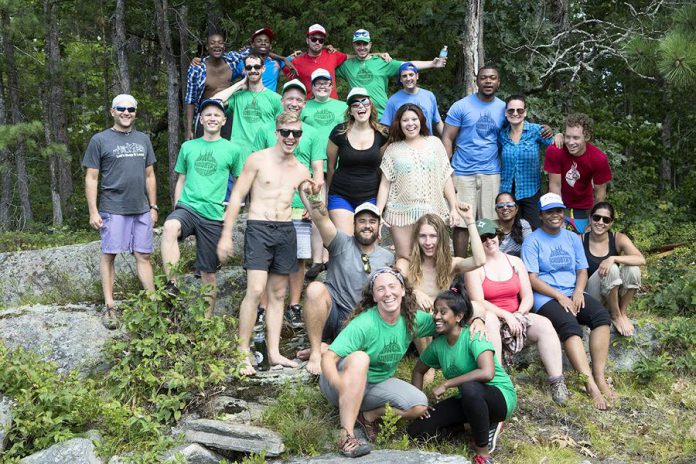 The Kawartha Backcountry Entrepreneurship Experience program is returning for its third year this summer.
From Friday, August 25th to Sunday, August 27th, 20 aspiring entrepreneurs between the ages of 18 and 29 will attend a business workshop and then head out into the Kawartha Highlands for a weekend of teamwork exercises, designed to increase the skills of those of entering the world of entrepreneurship.
Delivered by FastStart Peterborough (a partnership between Trent University, Fleming College and the Innovation Cluster) and the Land Canadian Adventures, the weekend is free for the successful applicants — reducing the barriers to entry. The Land Canadian Adventures will provide all food and supplies for the trip.
"This trip provides an experience for youth to get out of their comfort zone," says Rosalea Terry, Marketing Manager and Innovation Specialist of the Cluster. "They learn how to handle new situations and build relationships with other like-minded peers."
The three-day event starts out at the downtown Cube at the Innovation Cluster with "Entrepreneurship 101", a one-day classroom session where participants will learn about defining target markets, conducting market research, building a business model canvas, and "how to pitch your venture like a rock star".
The Friday workshop will include the 20 successful applicants, but will also be open to another 40 entrepreneurs who have applied for the program.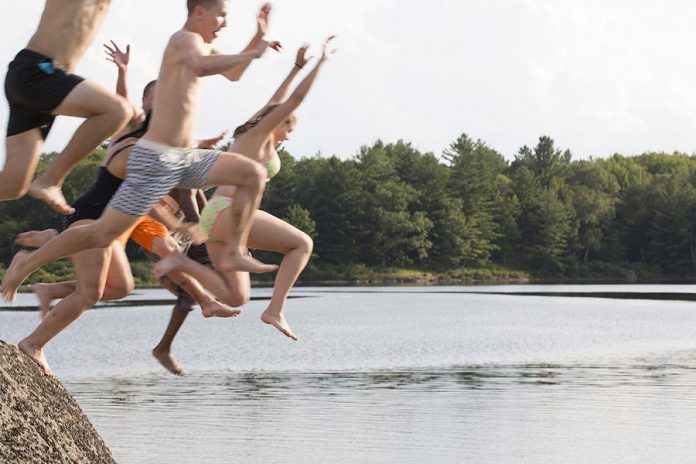 On Saturday, the 20 entrepreneurs will begin a weekend featuring canoeing, camping, and other outdoor activities, providing a team-building adventure while also implementing their own enterprise.
"This innovative spin on an entrepreneurship boot camp will foster adaptive learning in a social environment, which is essential for the ever changing world that entrepreneurs live in," Terry says.
If you're interested in applying, visit www.innovationcluster.ca/kbee2017/. Applicants must be 18 to 29 years of age and demonstrate their interest in entrepreneurship. The application process closes at midnight on Monday, July 31st.
The program is designed to push entrepreneurs to grow, think innovatively, be resourceful, and challenge themselves in unknown territory.
"Over the past two years we have seen applicants really get out of their comfort zone and take leadership in the challenges they face over the weekend," Terry explains. "By the end of the third day, the group travels back feeling more confident in what they've accomplished and are excited to transition that into their business goals."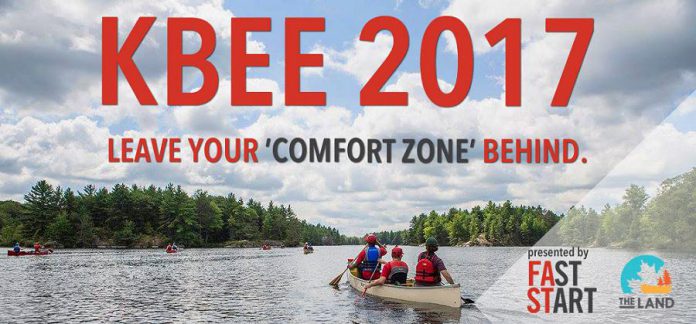 All photos courtesy of Innovation Cluster Peterborough and the Kawarthas.