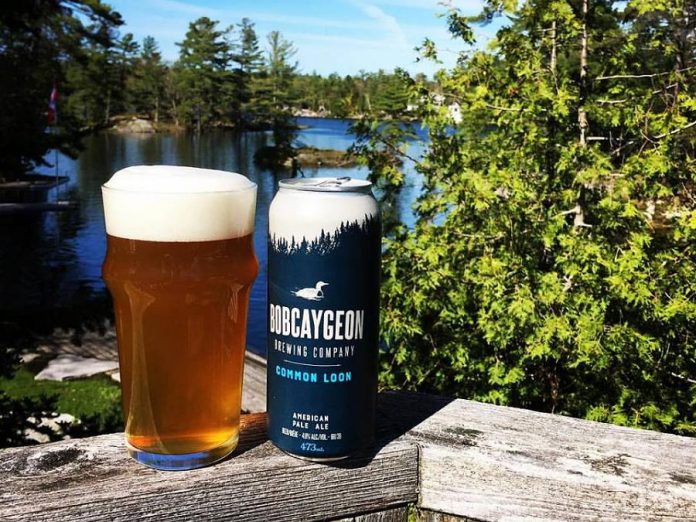 This month, Eva Fisher finds some of the best spots to have a beer by the lake, has a new ice cream with a special ingredient, finds an entirely local kimchi, and discovers a delicious way to try Elk on Hunter Street.
---
Four cottage country breweries to check out this summer
Nothing's more refreshing than jumping in a lake. Nothing that is except a crisp lager served ice cold on the dock. These four local breweries are brewing up delicious beer in the heart of cottage country, and offer the perfect summer day trip destination. Cheers!
Belmont Lake Brewery
Norrie and Julie Bearcroft, owners of Belmont Lake Brewery (54 Fire Rt. 17, Havelock, 705-803-3001) moved from England with their rescue dog Jack in 2011.
They brew what they call "traditional English beer with a Canadian twist," offering a variety including light India pale ales (IPA), best bitters, amber ales, brown ales, and stouts.
Belmont Lake Brewery is located on the shores of Belmont Lake.
Bancroft Brewing Company
Located in the historic Bancroft Hotel, Bancroft Brewing Company (2 Hastings St. N., Bancroft, 613-334-8154) brews seven varieties of beer including six ales and a lager.
Owner Logan KrupaHe recently created a new brew in honour of Canada's 150th. The Canada 150 is a full-bodied Canadian amber ale with a hint of sweetness, balanced with bitterness and a dry crisp finish.
Boshkung Brewing Company
With a location in Carnarvon (9201 ON-118, Algonquin Highlands, 705-489-4554) and a taproom in Minden (20 Water Street, Minden), Boshkung Brewing Company offers a cream ale, a kellerbier, an IPA, and a dark ale year round.
They also offer seasonal picks. Summertime visitors will want to try the White Cap Wheat Ale, which is made using German wheat malt and which offers aromas citrus, passionfruit and pineapple.
Bobcaygeon Brewing Company
Bobcaygeon Brewing Company currently doesn't have a storefront, although they are planning to open one in downtown Bobcaygeon "in the near future", according to president and cofounder Richard Wood.
In the meantime you can find them at The Beer Store or LCBO, or enjoy a brew at one of the local bars and restaurants that carry them. Their three flagship beers are the Common Loon American Pale Ale (APA), the Dockside Red Ale, and the Sunset Golden Ale.
A new locally grown lavender ice cream
Could this be the most relaxing ice cream in the world? Sweet Spirits (261 George St. N., Peterborough, 705-745-4540) and Laveanne Lavender Fields (8667 Gilmour Rd, Campbellcroft, 705-201-1545) have teamed up to create a new lavender ice cream.
So far, Hannah Howey of Sweet Spirits has created six different flavours of ice cream using Laveanne's lavender and honey. You can enjoy a plain lavender ice cream, lavender blackberry ripple, lavender dark chocolate chip, lavender and honey, lavender raspberry chocolate and lavender lemon.
According to Laveanne owner Sabena Brazeau, lavender gives the ice cream a distinct but subtle flavour that's a far cry from potpourri.
"It's a little floral, but you also get a little mint and some citrus."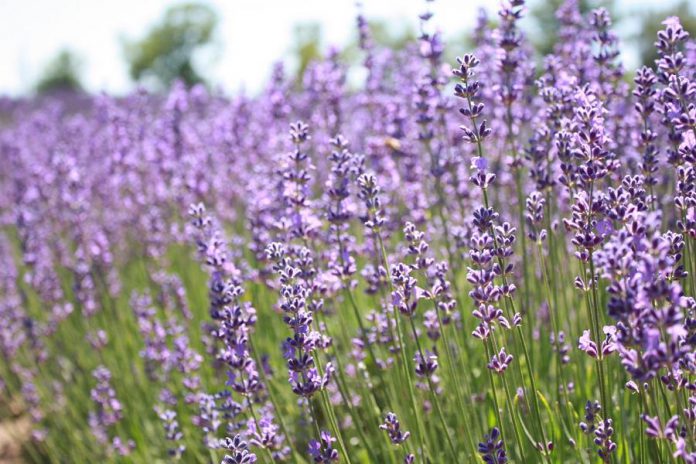 Sabena notes that the key to using lavender for culinary purposes is to use English Lavender, not French.
"French Lavender is too harsh and is intended more for perfumes."
All six flavours of lavender ice cream are currently available at Laveanne, where you can currently enjoy the fields in full bloom and walk a lavender labyrinth.
Fresh Urban Plate moves downtown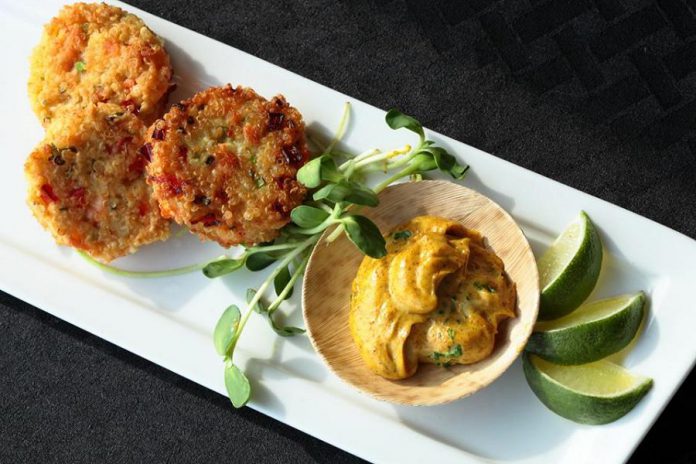 After seven years operating out of the Wellness Centre, Chef Mark Burnet has moved his cafe and catering company Fresh Urban Plate to Water Street in downtown Peterborough.
At Fresh Urban Plate (372 Water Street, Peterborough, 705-868-1678), Mark creates new dishes every day with local produce and meat. His offerings run the gamut: eclectic salads, braised meats, frittatas and a wide variety of vegan and vegetarian dishes.
The common theme on Mark's varied menu? "Everything is all handcrafted." Right down to the Napa cabbage kimchi made with local cabbage.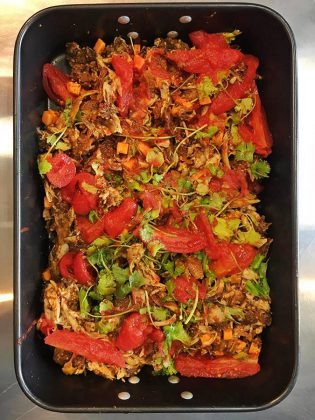 "A lot of it is organic. Without pounding my own drum, I've been working with local farmers all my life. That's always been part of my upbringing."
Mark previously worked as a corporate chef in Toronto, where he specialized in healthy lunches and salads.
Fresh Urban Plate is currently open for takeout and catering. Mark says that he enjoys operating downtown.
"It's a good, vital location and it's exciting to be part of the downtown business core."
Fresh Urban Plate is open from 8 a.m. to 5 p.m. Monday through Saturday.
Hunter County Cuisine and Wine Bar brings local food and beverage into the spotlight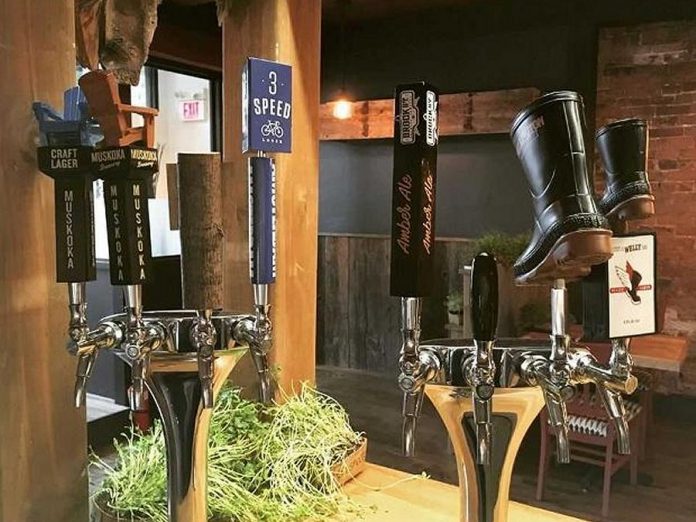 Chef Kyle Wagenblast recently moved to Peterborough from Toronto, but he's embracing local in a big way. As the Executive Chef of new restaurant Hunter County Cuisine and Wine Bar (211 Hunter St. W., Peterborough, 705-775-2033) he has created a menu that is hyper local and seasonal.
"Our entire food program is based around our local farmers — what's coming into season, when it's coming into season."
Hunter County Cuisine and Wine Bar opened at the beginning of June, with a grand opening held on June 16th.
In the short time they have been open, Hunter County Cuisine's flatbreads have become a popular menu item. This summer we can enjoy the Waymac Farms Fungi Flatbread, topped with local oyster mushrooms, greens, and drizzled with sunflower oil from Pristine Gourmet.
Another popular dish is the Elk Carpaccio. Elk from Century Game Farm in Warkworth is sliced thinly, seasoned, and drizzled with chimichurri sauce. Kyle serves the dish with crostini, and garnishes it with microgreens and local sunflower oil.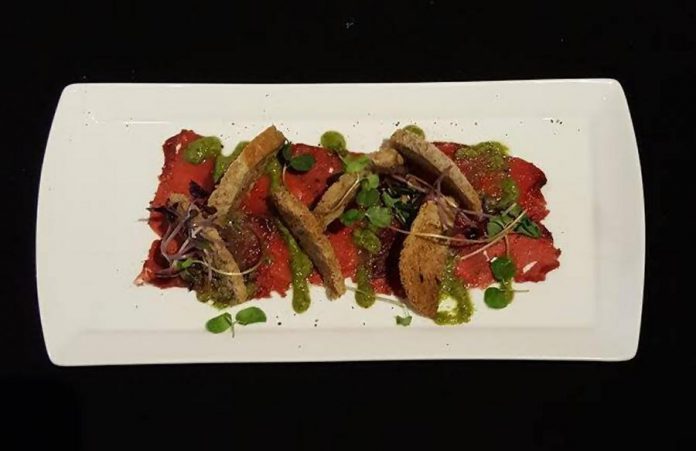 "It's really simple but because the elk has so much flavour behind it it's a really, really good dish."
The beverage menu is also locally focused, with only one option sourced from outside of Ontario. The selection includes Ontario wine and spirits and local craft beer.
The dessert menu, conceived by sous chef Keltie Hiland, includes sugar pie and her take on funnel cake.
Hunter County Cuisine and Wine Bar is open Tuesday through Sunday from 11 a.m. to 11 p.m.