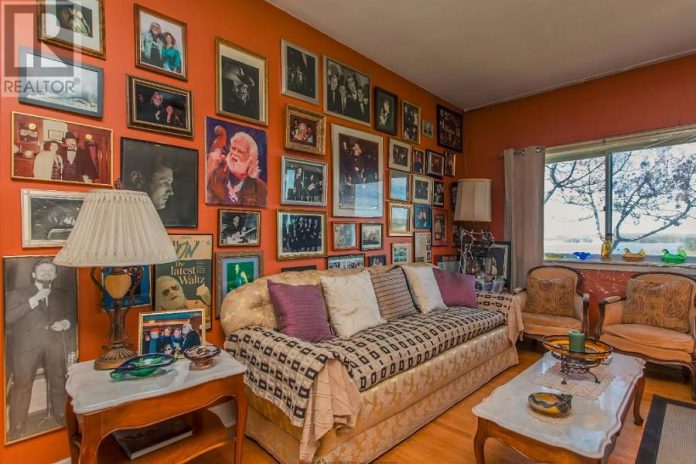 Famous musician Ronnie Hawkins has put his Stoney Lake home, Hawkstone Manor Estate, on the market again — for an asking price of $4,250,000.
The property at 2250 Sixth Line Road is listed with Sotheby's International Realty Canada, a premium and luxury home realtor.
While $4.3 million is a lot of money, it's far less than when Hawkins put the property on the market in 2013 — for an asking price of $14.9 million.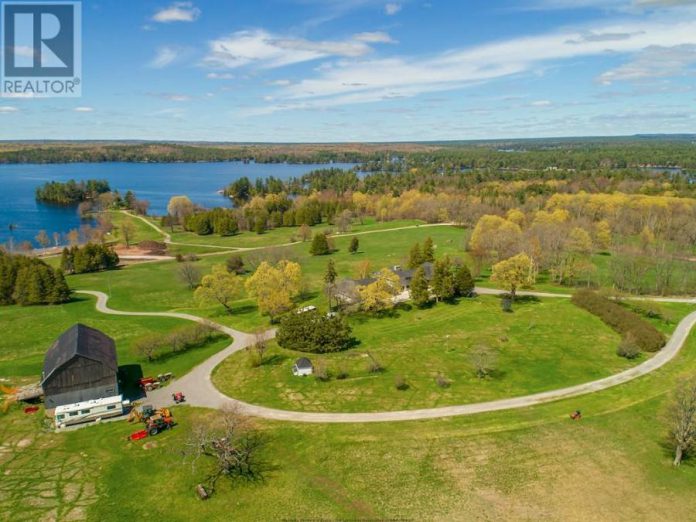 "It's a $100 house on a million-dollar property," Hawkins told The Toronto Star at the time.
The property includes a five-bedroom and three-bathroom mansion and two guest cottages comprising more than 5,600 square feet of living space, as well as large barn used for special events.
The buildings sit on 175 acres, with more than 3,300 feet of shoreline on Stoney Lake.
VIDEO: 2250 Sixth Line Road Stoney Lake Lakefield ON

The 82-year-old Hawkins is best known for his rockabilly musical career as "The Hawk" and is considered one of the most influential musicians on rock music in Canada.
In 2013, his contributions to the development of the music industry in Canad were recognized when he received the Order of Canada.
Hawkstone Manor is almost as famous as Hawkins himself. Many celebrity musicians have stayed at the home or recorded there, including Kris Kristofferson, Micky Jones, Kenny Rogers, Blue Rodeo, Rush, Ian and Sylvia Tyson, and members of The Band (Robbie Robertson, Garth Hudson, Ricky Danko, and Richard Manuel).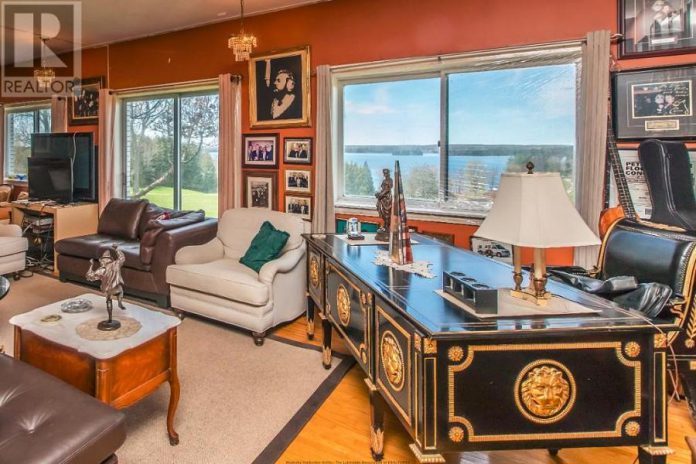 Gordon Lightfoot wrote his 1974 hit tune "Sundown" while staying at one of the guest cottages (perhaps inspired in part by the sunsets at Hawkstone Manor, which are reportedly spectacular).
More recently, in May 2016, Hawkins along with Kris Kristofferson and Gordon Lightfoot recorded a new version of "Me and Bobby McGee" at Hawkstone Manor.
Ryan and Sam Weber of The Weber Brothers (who stayed at Hawkstone Manor as teenagers) participated in the recording session, which later included vocals contributed by Willie Nelson.
Hawkins moved into the home 45 years ago where he and his wife Wanda raised their three children. Hawkins' son Robin is a well-known local musician who plays regularly at The Dobro in downtown Peterborough.
Note: The original version of this story indicated that John Lennon and Yoko Ono stayed at Hawkstone Manor. In fact, the two stayed with Hawkins and his wife at their former Mississauga home, just off Mississauga Rd. on the way to Streetsville, for a week in December 1969.