---
President's Notes – August 2017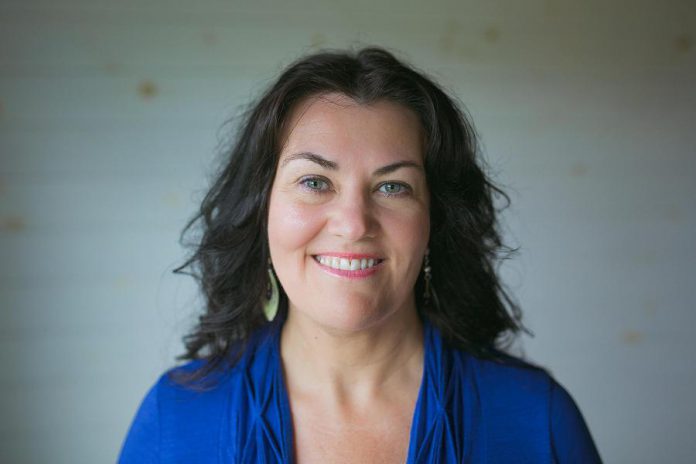 Well, here we are half way through summer already! I hope you've all enjoyed some strawberries, and are gearing up for corn-on-the-cob season!
There were so many great events in June & July, including many fantastic Canada Day Celebrations! My congratulations to the organizers of these events that drew people into our communities for fun, food, shopping and just making memories.
A Call for Nominations – 2017 Awards of Excellence
Nominations are now open for the Chamber's 18th Annual Awards of Excellence! Please consider nominating a business, organization, or individual.
Any business, large or small, located in Peterborough County, or within the City of Peterborough can be nominated. Self nominations are welcomed and encouraged.
Awards will be presented at the 18th Annual Awards of Excellence Gala, November 3rd at Elmhirst's Resort. Reserve your tickets now!
Visit kawarthachamber.ca/nominations for nomination forms. Nominations are open for these prestigious awards in nine categories:
Citizen of the Year – Sponsored by RBC Royal Bank
This prestigious award recognizes and honors a person that has been a leader in moving our region forward and has been responsible for improvement to and well-being of the community, beyond personal or business gain. In addition to why the individual is being nominated, the application should include information on background, business involvement, community involvement and any involvement the individual has had in other businesses, associations, trade organizations or community organizations. The impact that the nominee has had on the overall community is extremely important. The award will be given to an individual and not to an organization or association.
Young Professional – Sponsored by Community Futures Peterborough
This award honours a young professional under the age of 35 who demonstrates innovation, risk-taking, entrepreneurial spirit and exceptional leadership, resulting in a sustainable business with capacity for ongoing growth. This person is an owner or an employee of influence within the business and is a role model for other young professionals.
Outstanding Business Achievement – Sponsored by County of Peterborough
This prestigious award recognizes and honours a business that has been a leader in moving our region forward and is deserving of the term "Outstanding Business." It recognizes businesses which make significant strides in development as demonstrated by expanding market share, product/service innovation, environmental practices and/or employee relations.
Commercial Development or Renovation – Sponsored by BALL Real Estate Inc. Brokerage
Recognizes business operators and property owners who make a significant contribution to the overall image of the region through physical improvements, or an ongoing effort to maintain high aesthetic standards.
Customer Service Excellence – Sponsored by CIBC
Recognizes business operators that raise customer service to a level of excellence and would therefore be considered a model for other businesses in the community to follow.
Entrepreneur Innovation – Sponsored by Gastles – Registered Patent Agents
Honours a business that has excelled in the field of innovation through the use of innovative products, marketing techniques, service and/or environmental practices. Other criteria include demonstrated entrepreneurial spirit in the form of risk taking and leadership.
Not-for-Profit Excellence – Sponsored by Darling Insurance
This award recognizes a not-for-profit organization that exemplifies excellence in service to the community. The organization has an established reputation for innovation, strategic partnerships, effective volunteer management, successful marketing and promotions, delivering exceptional programs and services, and achieving measurable results for the betterment of the community.
Retailer of the Year – Sponsored by Nexicom
Honours a business that has demonstrated retail excellence. Considerations for nomination should include: a high level of sales, a high level of customer service, innovative products or services, proven marketing techniques, environmental practices and other factors that lead to excellence.
Tourism/Hospitality – Sponsored by Peterborough & the Kawarthas Economic Development
Honours a business that has demonstrated the ability to promote our region as a tourism destination point, and/or provide exceptional service in the hospitality field. Considerations include: guest services, unique regional promotions, quality of facilities, environmental practices, signage and staff knowledge of the region.
Save the Date – Chamber Fall Events
Wednesday, September 20th – Business After Hours: Buckhorn Hop
Visit Chamber Members in Buckhorn! Participating businesses include: The Gallery on the Lake, Buckhorn Canoe Company, and Style Your Nest. More details to come.
Wednesday, October 25th – BOSS: Learn to Network Effectively!
Hear from a panel of Chamber Members as they discuss effective networking and how it can help your business. Then put your new skills into action! More details to come.
Sponsored by Blue Diamond Siding & Window Cleaning (Networking Event Sponsor) and Lynn Woodcroft, Royal LePage Frank Real Estate Brokerage (Professional Development Sponsor).
Kawartha Outdoor Adventure Weekend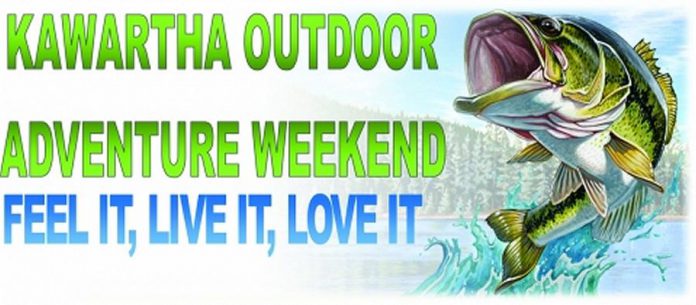 Summer, unofficially, comes to a close at the end of August, but that doesn't mean the fun has to stop! On September 16th and 17th, the Kawartha Outdoor Adventure Weekend and 2017 FLW Canada Bass Fishing Championships are being held in Buckhorn.
Both Saturday and Sunday are packed with fun activities for the whole family. The weekend includes a Kids Fishing Derby at Scotsman Point Resort, Beer 'n' Boar Festival and Cottage & Sportsman Expo at the Buckhorn Community Centre, and much more.
Who will be the Fishing League World Wide 2017 Victor? Don't miss the FLW Canada Bass Tournament Championship final weigh in at the Buckhorn Community Centre, September 17th at 3 p.m.
Click here to learn more about the weekend events and for sponsorship details.
Your Feedback is Needed
New Peterborough County Official Plan
The County of Peterborough is in the process of creating a new Official Plan. This Plan provides direction and guidance on how land throughout the County will be used, and provides policy to ensure that future development will meet the needs of the community. A survey is open until the end of September to provide your feedback. For more information about the process and to provide your feedback, visit the County of Peterborough website.
Selwyn Township Strategic Plan and Recreation Services Master Plan
The Township of Selwyn wants your feedback for the revised Strategic Plan and Recreation Services Master Plan. These plans are guiding documents that help support Township decisions. Please complete this quick survey to help shape the Township's future! For more information on the current strategic plan, click here.
Member Benefits: Guest Blogs and Member Minute
Schedule your guest blog post
Standard and Select Members: share your expertise by being a guest blogger on kawarthachamber.ca. The Chamber is looking for informative posts that cover its broad membership.The Chamber is now scheduling guest blogs for August and September. If you have a topic relating to your business that you would like to write about, email info@kawarthachamber.ca. Guest blogs are also shared on the Chamber's social media channels. Read previous guest blog posts.
Member Minute
This is a new Chamber initiative, where Chamber staff will visit your business to create a short promotional video. They do the interviewing and editing. The video will be added to your listing in the Member Directory, and shared on the Chamber's social media channels. Email membership@kawarthachamber.ca to schedule your Member Minute. This feature is included in the Standard and Select level of membership at no additional charge.
Have questions about utilizing your membership, or interested in upgrading to get more visibility? Contact the Chamber office at 705-652-6963 or email membership@kawarthachamber.ca.
5 Minutes for Business: Canucks for Volunteer State
Four days, 4,017 kilometers (or 2,496 miles for our American friends), 83 country songs, nine meetings, two very impressive site visits, a poutine washed down with a cold Canadian beer at Kooky Canuck's and one 4th of July later, our delegation landed back home on Canadian soil with a fresher outlook on trade. In this special edition of 5 Minutes for Business, Perrin Beatty, Canadian Chamber of Commerce President and CEO, reflects on the success of our first of three delegation tours south of the border. Read 5 Minutes for Business.
The Canadian Chamber of Commerce releases 5 Minutes for Business, a publication written by Hendrik Brakel, the Senior Director of Enconomic, Financial and Tax Policy. In these publication, Hendrik briefly describes current issues that affect the Canadian economy and provides insight on what it will mean for Canadians today and the future.
Policy Alert: Finance Canada Considering Major Changes to How Corporations Are Taxed
The Department of Finance Canada is considering major changes to how corporations are taxed. The proposed rules could have a significant impact on many Canadian businesses: potentially raising taxes, increasing the administrative burden on SMEs and heightening the impact on family-run businesses.
On July 18, Finance Canada launched a consultation on how "tax-planning strategies involving corporations are being used to gain unfair tax advantages." The document contains proposed policies to close these "loopholes." Read more.
Ontario Trillium Foundation Webinars & Workshops
Ontario Trillium Foundation has upcoming workshops and webinars, which will be focused on two upcoming grant application deadlines:
September 27th, 5 p.m. – Projects with Provincial Impact
October 25th, 5 p.m. – Capital Investment Stream
Webinars and teleconferences are taking place:
August 3rd, 1- 2 p.m. – Projects with Provincial Impact Tips Webinar
August 22nd, 10 – 11 a.m. – Projects with Provincial Impact teleconference
An in-person session is taking place in Peterborough on August 15th from 1 to 4 p.m., with a focus on Capital. Click here to register.
For more information about the businesses and events listed above, please visit the Kawartha Chamber of Commerce & Tourism website at kawarthachamber.ca.
All photos supplied by Kawartha Chamber of Commerce except where noted.