---
Recognize Excellence in Business, Submit A Nomination — or two!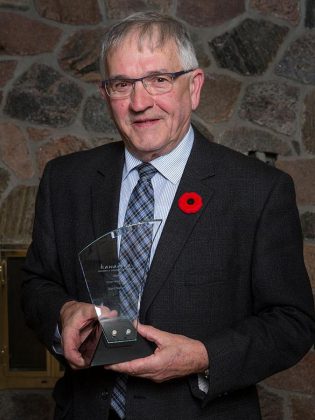 Is there a business in the area that you love to visit because of their excellent customer service?
Do you know an individual who is supporting the community without asking for anything in return? What about a not-for-profit organization who is making a difference in our region?
Recognize the many great businesses, individuals and organizations in our communities by submitting nominations for the 18th Annual Awards of Excellence.
Visit kawarthachamber.ca/nominations for category descriptions and nomination forms.
Tickets On Sale Now!
Awards will be presented at the 18th Annual Awards of Excellence Gala on Friday, November 3rd at Elmhirst's Resort. Tickets are $85+HST, or $680+HST for a table of eight. Reserve your tickets now!
Business After Hours: Buckhorn Hop
Join the Chamber on Wednesday, September 20th for Business After Hours from 5 to 7 p.m. to visit Chamber members in Buckhorn including:
Gallery on the Lake
Buckhorn Canoe Company
Style Your Nest
Times to be confirmed. Learn about these unique businesses in the hamlet of Buckhorn. Register now.
5 Minutes for Business: Infrastructure Spending – Real Bang for the Buck!
A pet peeve at the Canadian Chamber of Commerce (CCC) is when governments talk about infrastructure investment purely in terms of how many billions they're spending, often with few details about what the infrastructure is trying to achieve.
That's why, last month, the CCC released a report called Stuck in Traffic for 10,000 Years: Canadian Problems that Infrastructure Can Solve. This report talks about what we get out of infrastructure, rather than just asking how much money is going in.
In this edition of 5 Minutes for Business, Hendrik Brakel, Canadian Chamber of Commerce, Senior Director, Economic, Financial and Tax Policy, outlines three priority areas for infrastructure investment that would give us a real bang for our buck. Read 5 Minutes for Business.
185,000 Ontario Jobs at Risk from Bill 148: Independent Economic Impact Analysis
Bill 148 will increase the cost of consumer goods and services by $1,300 per household starting in 2018, according to new analysis by leading economics firm
On August 14th, the Keep Ontario Working Coalition (KOW), in partnership with the Ontario Chamber of Commerce (OCC) and the Kawartha Chamber of Commerce & Tourism, released the first and only independent economic impact analysis of Bill 148, the Fair Workplaces Better Jobs Act. Conducted by the Canadian Centre for Economic Analysis (CANCEA), the study revealed that if the legislation is implemented as currently drafted, there will be significant, sudden and sizable uncertainty for Ontario jobs, economy and communities.
The study concludes that these vast, unprecedented reforms will put about 185,000 jobs at risk in the first two years, greatly impacting Ontario's most vulnerable workers. Read more.
Cutting Red Tape in the Chemical Manufacturing Sector
Ontario is asking businesses and the public to help identify and improve regulations that are unclear, outdated, redundant or unnecessarily costly for the province's chemical manufacturing sector.
Input received will help make it easier for businesses to interact with government, innovate, and grow without jeopardizing necessary standards that protect the public interest.
Feedback can be provided online by visiting ontario.ca/RedTapeChallenge. The deadline to submit suggestions is September 30th.
Buckhorn Fine Art Festival August 18th-20th
Discover the Power of Art at the Buckhorn Fine Art Festival and Sale, August 18th to 20th.
Meet and greet over 90 professional artists, and watch them at work. At this juried art show and sale of original fine art, prints, sculpture, and tapestries, visitors enjoy world class art and live music among the pines and galleries at the Buckhorn Community Centre.
Other events include an art competition and a youth art display with interactive art activities, open to the public to enter and participate.
Friday is preview night and the Opening Night Garden Party — be the first to view and buy new fine art "releases" and enjoy musical entertainment and delicious snacks while strolling through the Festival galleries. Learn more.
Rock the Locks Buckhorn Lock 31 – August 26th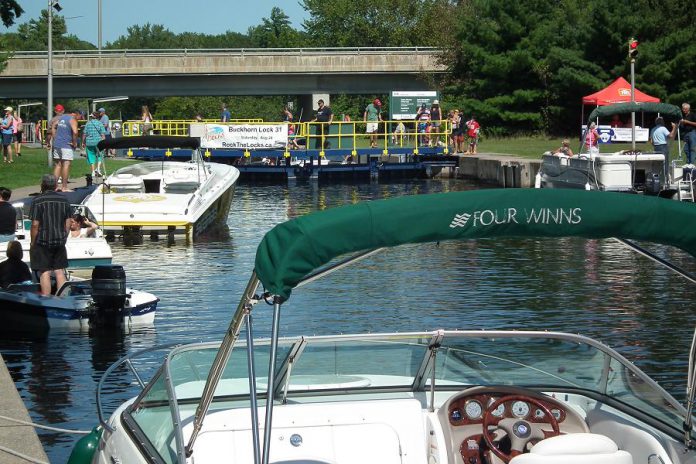 Come out to the annual Rock the Locks at Buckhorn Lock 31 and celebrate the Trent Severn Waterway.
The event will take place from 10 a.m. to 4 p.m. on Saturday, August 26th along Lock 31 and main street in Buckhorn. Enjoy a classic car show, vendors along the canal, live music, petting zoo, ARTivity Zone, horse and buggy rides, free pontoon boat rides, and much more.
Visit rockthelocks.ca for more information.
Strutt Your Mutt for the Peterborough Humane Society – September 24th
The Peterborough Humane Society invites you to help support animals in your community.
On September 24th, the 5th Annual Strutt Your Mutt walk is taking place in Beavermead Park, with over 300 people estimated to attend. There will be tons of fun stuff to do along with the walk, such as a microchip clinic, vendors, lunch, face-painting and much more. Many animals in our community need care and with your support, the Peterborough Humane Society will be able to continue improving the lives of animals.
For more information, please visit www.peterboroughhumanesociety.ca.
Stoney Lake Salutation III – August 26th and 27th
On August 26th and 27th from 1 to 5 p.m., Viamede Resort and The Art Shop are teaming up to bring you an exciting event: Stoney Lake Salutation.
This event includes an exhibit of original paintings by your favourite renowned local artists. Come for a relaxing afternoon of art and live entertainment at the beautiful Viamede Resort on Stoney Lake.
Please RSVP to theartshop@bellnet.ca.
Yuk Yuk's Comedy Tour in Aplsey – August 26th
The 4th Annual Yuk Yuk's Fundraiser for the North Kawartha Skating Club is being held on Saturday, August 26th at the North Kawartha Community Centre.
The doors open at 6:30 p.m., along with refreshments and meals. The show starts at 8 p.m. and includes three great comedians this year, featuring Mike MacDonald.
Tickets are $20 in advance and $25 at the door. Come out for a fun event you won't forget!
Peterborough Business Excellence Award Finalists
Congratulations to the Kawartha Chamber members who are finalists in the Peterborough Business Excellence Awards.
The finalists include Lakefield Foodland, Celtic Connection,Brant Basics, Lang Pioneer Village, Lakeshore Designs, Oldies 96.7, and Kawartha Lakes Construction.
Best of luck to all! Awards will be presented at the Peterborough Chamber's Business Excellence Awards on October 18th.
Best Practices Mission Opportunity

RTO8 is offering another fantastic experiential development opportunity for regional tourism business partners this fall.
Visit beautiful Prince Edward County (PEC) for a tasty, informative, hands-on learning experience. This best practices mission will take place September 25th to 27th. You'll have the chance to experience a variety of offerings available, and chat with the movers and shakers that have made PEC a "must visit" cultural and culinary tourism destination.
Upcoming Events
Elmhirst's Resort Turned Up Tuesday – August 15th
Songs & Stories Around the World at Bridgenorth Library – August 16th
Lakefield Farmers Marketing – August 17th
Cruise Night at Craftworks at the Barn – August 17th
Free Movies in the Park – August 17th
Classy Chassis TGIT Ride Night – August 17th
Lake Field Music Camp Faculty Concert on August 17th; Participant Concert on August 18th and August 19th
Crocs After Dark at Indian River Reptile Zoo – August 18th
Summer Art Show at Whetung Ojibwa Centre – August 19th & 20th
Bridgenorth Cruise Night – August 21st
For more information about the businesses and events listed above, please visit the Kawartha Chamber of Commerce & Tourism website at kawarthachamber.ca.
All photos supplied by Kawartha Chamber of Commerce except where noted.