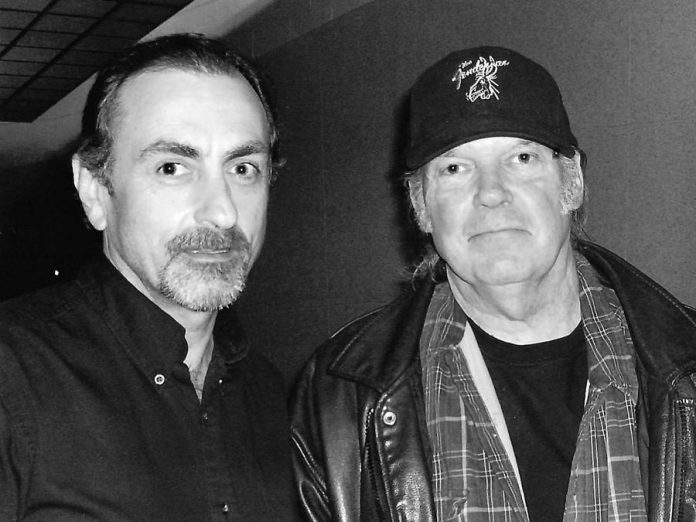 There is a town in north Ontario
With dream comfort memory to spare
And in my mind
I still need a place to go
All my changes were there.
– "Helpless" by Neil Young
After a decade celebrating the music of Neil Young, the Youngtown Museum will be no more come September.
The exhibit at the Olde Gaol Museum in Lindsay will be closing for good on September 10, 2017 — and founder Trevor "T.R." Hosier will be selling some of the items from his collection.
Hosier, who amassed memorabilia related to Neil Young and rock music over the years, originally created the Youngtown Rock 'n' Roll Museum at 45 King Street East in Omemee in 2006 — only six buildings away from Young's childhood home.
In September 2014, Hosier closed the private, volunteer-run museum and put the building up for sale because of the time and cost required for its upkeep.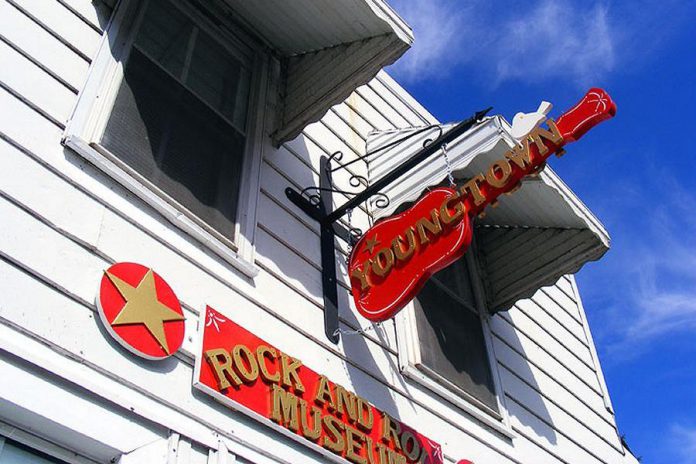 "It was a work of passion that we enjoyed for as long as we could," Hosier says. "Costs and repairs mounted, forcing us to close although it had been enjoyed by thousands of visitors."
After the museum closed, the Olde Gaol Museum in Lindsay agreed to host a much smaller version of the exhibit, which opened in March 2015.
However, the exhibit will be closing for good on Sunday, September 10th and Hosier will be there to sell a number of items from his collection, including: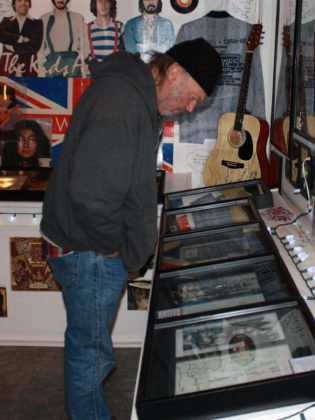 Telecaster guitar signed by Crosby, Stills, Nash, & Young
Telecaster guitar signed by Buffalo Springfield band
Stratocaster guitar signed by Neil Young
various rare Neil Young posters, framed
Buffalo Springfield original vintage metal sign
rare Neil Young – Shepard Fairey framed artist proof print
rare Neil Young – Omemee Youngtown framed and numbered print
Youngtown Museum wooden Indian mascot "Chief Omemee"
Youngtown Museum guitar from front of Omemee museum
Neil Young – Greendale Train Set with Neil signed certificate
rare Neil Young signed Greendale poster
RIAA awards for "Decade", "Long May You Run", "Mirror Ball".
The sale (cash only, no returns) takes place at the Olde Gaol Museum (50 Victoria Ave. N., Lindsay) from 11 a.m. to 3 p.m. on Sunday, September 10th. Prices will be presented on the day of the sale.
While the exhibit will be no more, Hosier says he plans to continue his celebration of Neil Young and Youngtown through a limited-run photo exhibition, featuring a presentation and photographs from the past decade. Follow the Youngtown Rock & Roll Museum Facebook page for updates.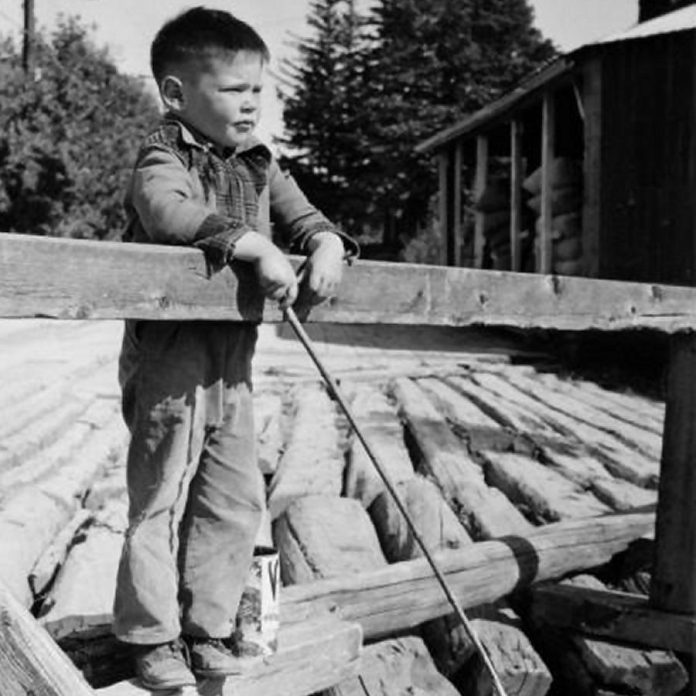 The Young family moved to Omemee at the end of August 1949, when Neil was almost four years old. He lived in Omemee for four years (it was where he contracted polio, during the 1951 epidemic) until 1953, when his family moved to Winnipeg. Young's song "Helpless" is a tribute to his childhood in Omemee.
Many years later, his father — journalist and author Scott Young — returned to live in the area until he died in 2005.
Neil Young himself visited the Youngtown Museum in 2010, while it was still in Omemee, an event noted in the Toronto Star.
VIDEO: Neil Young revisits Omemee