With sunny days and July-like temperatures forecast for the first weekend of fall, the weather is going to be perfect for Cultivate, the annual festival of food and drink in downtown Port Hope.
This family-friendly festival, which begins later today (September 22) and runs until Sunday, September 24th at Memorial Park, celebrates local food, drink, music, art, and culture through promotion, education and collaboration. Hours are 5 to 11 p.m. on Friday, 11 a.m. to 11 p.m. on Saturday, and 11 a.m. to 5 p.m. on Sunday.
New in 2017 is the Cultivate Marketplace, a curated collection of unique artisan food producers, making one-of-a-kind items made from local ingredients. The market runs from 11 a.m. to 6 p.m. on Saturday and Sunday, on Augusta Street just outside the festival grounds, and is free to the public.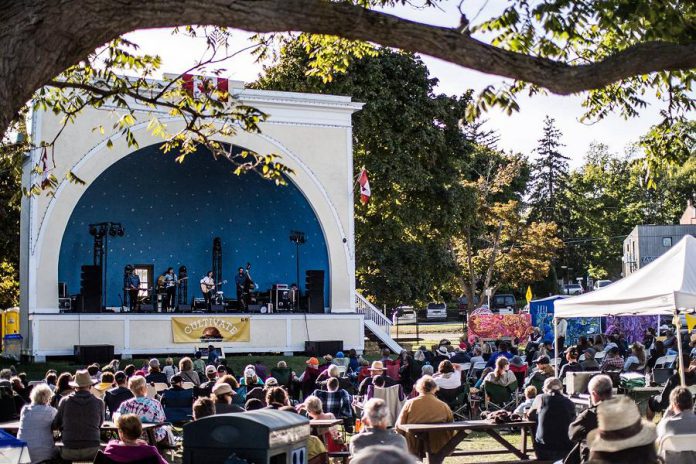 The festival has also partnered with Critical Mass, Port Hope's contemporary arts organization, to include family-friendly artist-led workshops (see below) and interactive art installations during the festival. This includes the "mini MEGA Print Project: Steamroller Printmaking Extravaganza", taking place on Saturday and Sunday in Rotary Park (just across the street from the Cultivate festival).
As well as the printing of huge relief prints by contemporary artists using an eight-ton steamroller right on Queen Street, the free event features hands-on printmaking, activities, demonstrations, mini and MEGA print exhibits, live street art, artist vendors, and more.
But the heart of Cultivate is the food and drink, live music, family activities, and seminars taking place from Friday to Sunday. There's so much happening at Cultivate that we've created this guide to the festival events and activities:
---
Food and drink vendors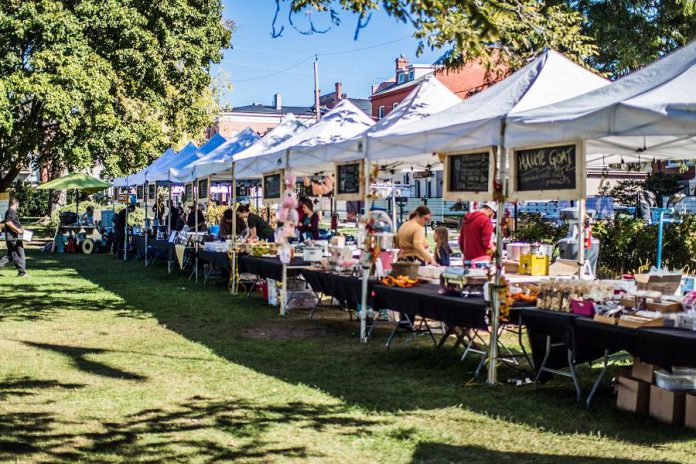 Local food vendors include The Mill, Vintage Pizza Pie Co., Rey Ray's, JK Fries (on Sunday only), The Bakery, Ruby's Cotton Candy Co., Our Lucky Stars, Suntree Marketplace, Ste. Anne's Spa, Electric Juice Factory, Burnham Family Farms, Headwaters Farm (Friday and Saturday only), and Foragers Farm (Friday and Saturday).
Local craft beer and wine vendors Church Key Brewing (Friday and Saturday only), William St. Beer Co., Northumberland Hills Brewery, Manantler (Friday and Saturday only), Wild Card Brewing, County Road Beer Co., Kinsip: House of Fine Spirits, The Grange of Prince Edward Vineyards and Estate Winery, and Empire Cider.
Live music from visiting and local performers
There will be lots of live music all weekend long, featuring both big-name visiting performers and well-known popular local bands.
On Friday, main stage performers are Zachary Lucky at 5:30 p.m., AHI at 6:45 p.m., Evening Hymns at 8 p.m., and Digging Roots at 9:30 p.m.
On the Homegrown Side Stage, The Weber Brothers will be performing four sets at 5, 6, 7:30 and 9 p.m.
On Saturday, the music on the main stage begins at 11:30 a.m. with Hill & Landing on the main stage followed by Cale Crowe at 12:15 p.m. The Kents perform at 1:30 p.m., followed by Alysha Brilla at 3 p.m., Fred Penner at 4:30 p.m., and Mayhemingways (featuring Benj Rowland and kawarthaNOW's Josh Fewings) at 6 p.m. Terra Lightfoot kicks off the evening's entertainment at 7:30 p.m. with headliners Said The Whale performing at 9:15 p.m.
Saturday's performers on the side stage are Kim Doolittle at 12:45 p.m., Jade Eagleson at 2:15 p.m., Delaware String Band at 3:45 p.m., and Ganaraska Sheiks with three sets at 5:15, 6:45, and 8:30 p.m.
Live music on Sunday kicks off for the kids with Andrew Queen and The Campfire Crew on the main stage at 11:45 a.m., followed by Yuka at 1:15 p.m., Jenny Whiteley at 2:45 p.m., and Gentleman Husbands closing out the festival at 4:15 p.m.
Syd Hall will perform on the side stage at 11:15 p.m., followed by Clem Chesterfield at 12:15 p.m., and Sheesham & Lotus at 2 p.m. (who will also be providing the soundtrack for the square dance being called by Martha Cooper at 3:30 p.m.).
Cultivate Kids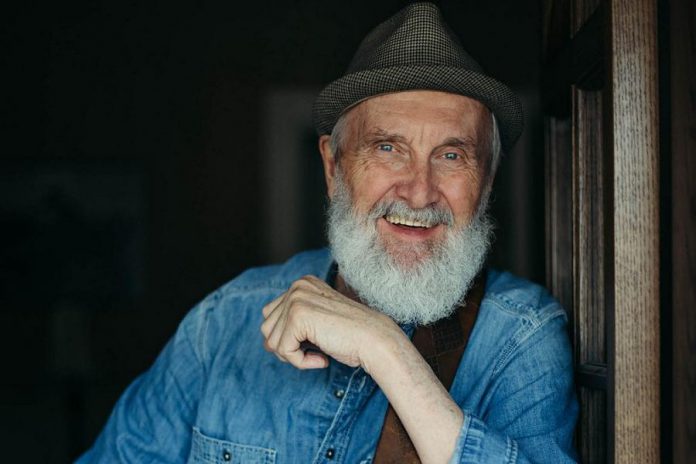 As Cultivate is a family-friendly festival, there are lots of activities of interest to kids (the festival is free for children under 12).
On Friday, renowned recyclist and musician/sound sculptor Mark Sepic presents "Junkestra", an ecological sound installation made of recycled objects, integrating sport, music, and salvaging. Mark will be offering both performances and workshops all evening long.
On Saturday at 1:15 p.m., visual artist and puppet maker Kelly Kirkham will be combining her two interests with "Chick'n Fish Puppet School". The Chatham native, who has lived in Port Hope since 2013, has built puppets for and performed with the puppet company Unraku in Toronto. By painting and drawing on the cloth, accompanied by the addition of beading and embroidery, her puppets take on new depth and resonance.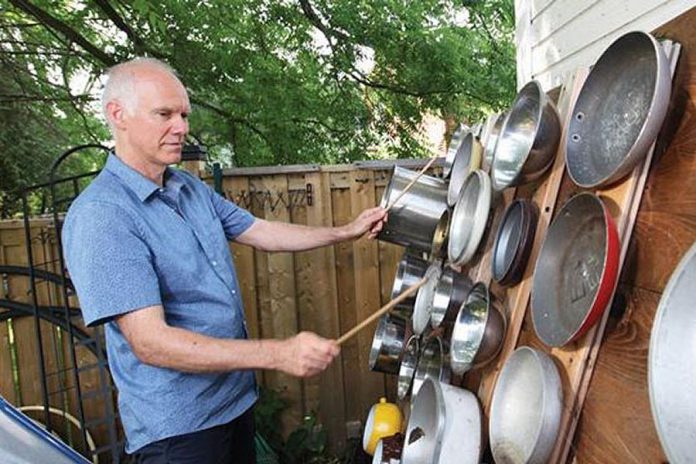 Then, at 3:45 p.m., Port Hope storyteller and musician Ted Staunton will be performing. Since his 1983 debut with Puddleman, one of Canada's most perennially popular picture books, Ted has authored more than 40 books for kids of all ages. He also plays guitar and banjo with the Maple Leaf Champions Jug Band.
Cultivate Kids on Saturday finishes off with a performance by iconic children's performer Fred Penner on the main stage at 4:30 p.m.
On Sunday, Andrew Queen and The Campfire Crew (Andrew's partner Karen Stille and sons Lewis and Ivan) will take to the main stage at 11:45 a.m. for an interactive musical storytelling performance sure to invoke the magic and memories of summer camp.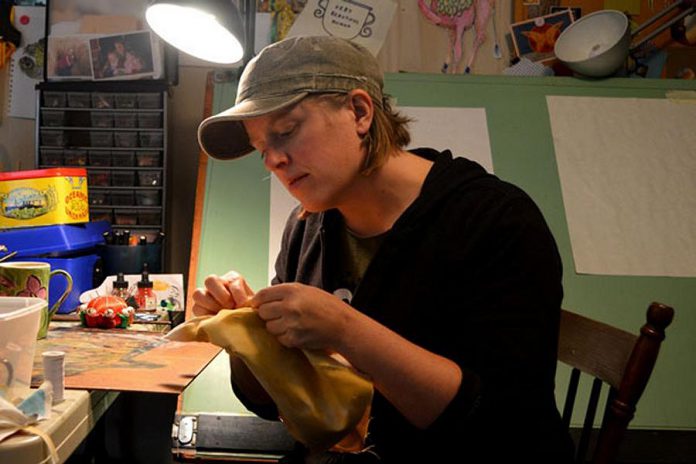 At 1:30 p.m., Peterborough artist Jeff Macklin will be offering a session on how to print with food! Jeff works primarily with relief printing (letterpress) and mixed media.
At 3:30 p.m. on the side stage on Sunday, Kingston's Martha Cooper will be calling a square dance with music by Sheesham & Lotus. Martha has called dances in Ottawa, Toronto, Kingston, Montreal, Vancouver, Seattle, Syracuse and more for all levels of square dancers from beginner to experienced.
Last but not least, from Friday to Sunday, Port Hope artist and mom Larissa Clayton will be delighting crowds with her majestic face painting.
Cultivate School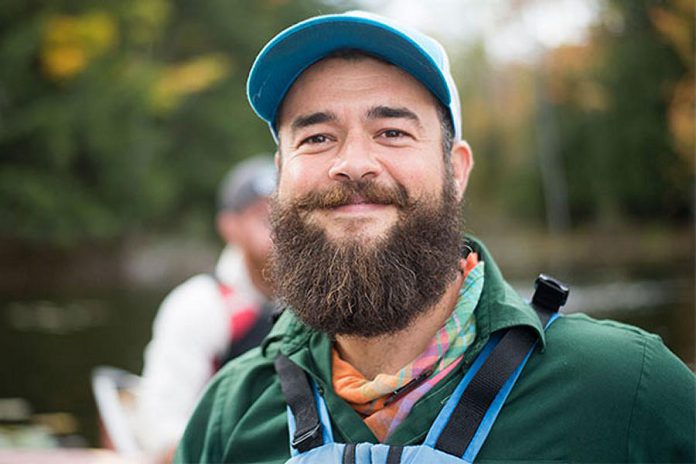 Cultivate School brings together some of Ontario's industry leaders to share their insight on all things food and drink.
School begins on Friday at 6 p.m. with Jeff Beaver presenting a seminar on Manoomin (wild rice). Jeff will provide some history of rice in North America as well as the importance of rice as a staple in our culture. At 7:30 p.m., distillery Kinsip: House of Fine Spirit will present "Mixology 101", a seminar on making cocktails.
On Saturday, seminars begin at 12:45 p.m. with "Fundamentals of Food Photography" with Donna Griffith, who has taken photos for major brands like LCBO, IKEA, Kraft, Loblaws, and The New York Times.
At 2:15 p.m., Prince Edward County Chef Matt DeMille will present "Meatball Sandwiches for Kids!", followed by "Goat Milk Ricotta" at 3:45 p.m. As well as being a chef at renowned restaurants LeSelect Bistro, Enoteca Sociale, and Parts & Labour, Matt is the host of a new CBC digital food series All Things Food that will begin in late 2017.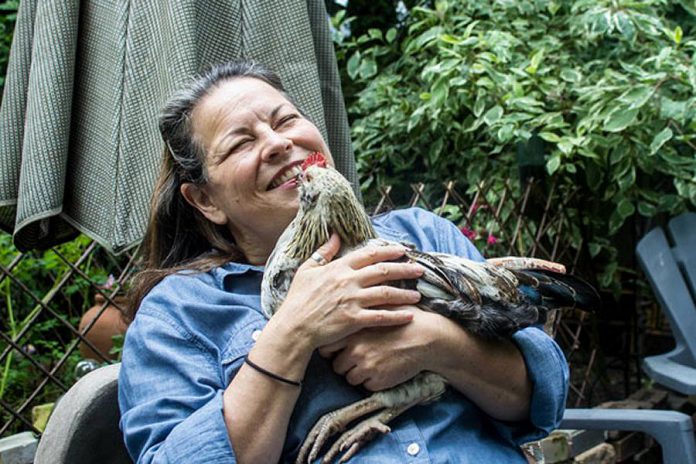 Chef David Wolfman, with partner Marlene Finn, presents "Indigenous Fusion" — a seminar on traditional foods with a modern twist — at 5:15 p.m. on Saturday. The two will highlight the food history and cooking traditions of First Nations, Metis, Inuit, Native Americans, Peruvians, Mexicans, and Central Americans, with recipes combining ingredients of the New World with those of the Old World, with a focus on contemporary cooking techniques.
At 6:45 p.m. on Saturday, home cook and writer Joel MacCharles will present "15 Preserves in 45 Minutes!", where he will attempt to fulfill the promise of the seminar's title.
Saturday's classes end with distillery Kinsip: House of Fine Spirit presenting "DIY Bitters" at 8:30 p.m., where you can learn to make your own bitters from scratch.
On Sunday, school is back in session when Bretton Clark, Chief Experience Officer at The Land Canadian Adventures, presents "Wild Edibles of The Ganaraska" at 12:30 p.m. In this seminar, Bretton will describe his approach to harvesting wild edibles and medicinals, with attention to the four senses, the time of season or year, environment, and various methods of preparation. The seminar will be followed by a wild edible walk at 1:15 p.m.
At 2 p.m., Port Hope chef-turned-writer Signe Langford will present "Farm Fresh Eggs and Backyard Hens" and, at 3:30 p.m., school is out after South Pond Farms Chef Kevin McKenna presents his seminar on "Late Summer Canapes".
Admission prices and more
Admission to Cultivate costs $70 for a weekend pass, $30 for a day pass for Friday or for Sunday, and $40 for a day pass for Saturday. Admission is free for kids 12 and under.
Your ticket gets you admission into Memorial Park which includes all the live music, educational seminars, the Cultivate Kids area, and access to all of the food and beverage vendors. The cost of food and beverages is extra — $5 for beer and wine and $3 to $12 for food.
Street parking is free during the hours the festival is open, and parking is also available in municipal lots. Note that pets are not allowed at the festival.
For more information on Cultivate and to purchase passes, visit cultivatefestival.ca.