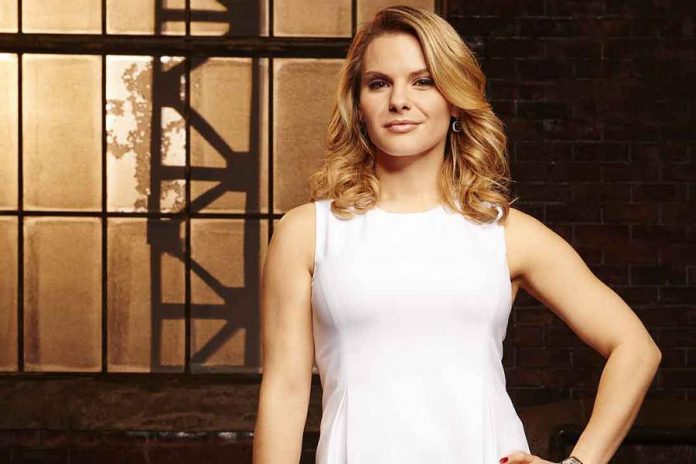 Canadian tech entrepreneur and investor Michele Romanow — and the youngest dragon on CBC Television's hit show Dragons' Den — will be speaking at Market Hall Performing Arts Centre in Peterborough from 6 to 9:30 p.m. on Monday, October 30th.
Romanow will be speaking at E-Connect, the monthly forum that connects Peterborough's entrepreneurs and startups with accomplished mentors, investors, and advisers, presented by the Innovation Cluster Peterborough and the Kawarthas in partnership with FastStart Peterborough.
With the support of the Government of Ontario, "E-Connect with Michele Romanow" will be in celebration of Ontario 150 and will be a free forum open to the public to register.
Chosen by Forbes magazine as the only Canadian to rank as one of the top 20 most disruptive "Millennials on a Mission", Romanow is a Canadian entrepreneur known worldwide for her innovation in technology. After graduating Queen's University in civil engineering and MBA degrees, Romanow has continued to excel in her entrepreneurial journey gaining awards, honours, and recognition for her multiple startups and investment.
VIDEO: Interview with Michele Romanow from Dragons' Den

"I am excited that the Innovation Cluster has invited me to share my innovation story with the entrepreneurial community in Peterborough and the Kawarthas," Romanow says.
Before becoming the youngest dragon on CBC's Dragons' Den in 2015, Romanow co-founded SnapSaves and Buytopia, both deal sites to help save money on purchases. In a matter of two years, Buytopia had obtained over 2.5 million subscribers and over 100 million dollars in savings. In 2015, Women's Executive Network named Romanow one of the 100 Most Powerful Women in Canada.
With no plans of stopping her entrepreneurial journey anytime soon, Romanow is now investing into other high-potential startups, many of whom enter the hit CBC Television show Dragons' Den.
"The Innovation Cluster is excited to receive support from the Province, bringing a tech mogul like Michele Romanow to inspire young entrepreneurs of the future," says Michael Skinner, President & CEO of the Innovation Cluster.
Following her presentation at E-Connect, attendees will have the opportunity to greet Michele Romanow.
To register for Ontario 150 presents: E-Connect with Michele Romanow, visit www.eventbrite.com/e/ontario-150-presents-e-connect-with-michele-romanow-tickets-36905972758.