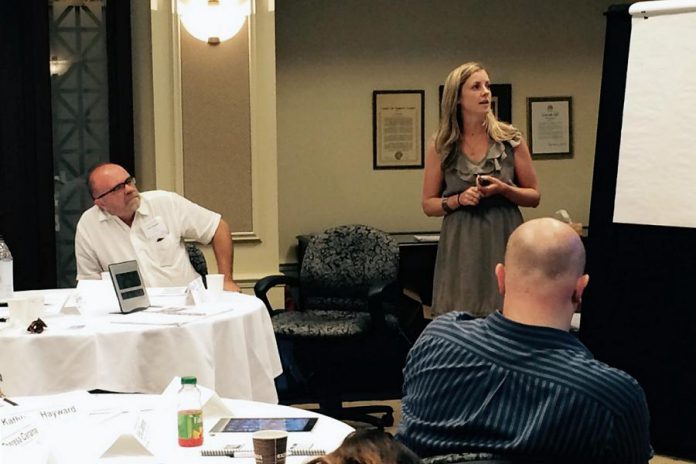 Crystal Hill recently shared a story about the impact of grief and loss in the life of a professional caregiver.
She recalled hiding in a closet in the Toronto long-term care home where she worked, overwhelmed by the stress and losses she was exposed to on the job.
When a series of deaths overtook the home she worked in, she became inundated with emotion and she struggled to get by. Compelled to hide her tears and hide from her colleagues and residents, Crystal felt alone and was resigned to internalize the complex challenges she faced that day on her own.
Crystal's story, unfortunately, is not unique. Personal Support Workers (PSWs) and their fellow caregivers, both in long-term care and home-care settings, often develop intense connections and relationships with those they support. Death, grief and loss are a fact of life for these people, and the emotional toll and strain this level of effort takes can be astronomical, affecting every aspect of a person's life and well-being.
Crystal was in her role as a paid employment position but for many, their task is to keep a loved one home due to lengthy long-term care waiting lists, limited funding for extra resources, and family obligations. According to Statistics Canada, an estimated 3.3 million Ontarians — or 29 per cent of the provincial population — are family caregivers. Given the sheer demographic shift happening across the country with its aging population, the number of family, home-based caregivers is sure to increase.
At what point in these caregiving roles does emotional overwhelm take over? When there is a death in the long-term care facility? When sleep is becoming hard to come by for the caregiver or when their frustrations are taken out on loved ones?
Many caregivers in both home and long-term care settings lack effective coping strategies and are under-supported in their daily well-being. They are stressed, and they either lack the time or the finances (or both) to invest in themselves as they manage their daily roles.
The stressors for those working in the long-term care field compound, and stress leaves and high absenteeism are commonplace — burdening an already burdened sector.
CAST Canada (a local organization which discusses the role of trauma, loss and unresolved grief in mental health, addictions and other concerns across the country) has recently focused its conversations on the emotional well-being of caregivers.
To this end, the organization is hosting a series of afternoon sessions across Peterborough and Northumberland counties throughout November and into December called "The Cost of Caring". The sessions are designed to respond to some of the issues outlined above, while talking directly to the role of loss, grief, communication and other factors that can overwhelm caregivers.
For more information about The Cost of Caring and education focused directly to support caregivers, PSWs, nurses and home care supports, please go to www.cast-canada.ca or email becca@cast-canada.ca.