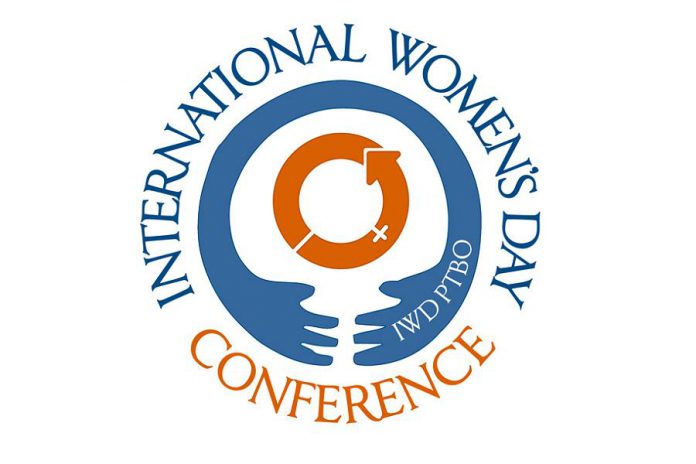 After a successful inaugural event in March 2017, the International Women's Day Conference is returning to Peterborough again in 2018.
Regularly priced tickets are on sale for the conference, which takes place from 8 a.m to 4:30 p.m. on Wednesday, March 8, 2018 (International Women's Day) at Ashburnham Reception Centre on Armour Road. Early bird tickets are now sold out.
Thirteen Moons Wellness — whose owner Louise Racine was the driving force behind the first conference — will be hosting the second annual conference, which has the theme "Engage. Share. Empower."
The focus of the event is to provide an opportunity for women to engage in learning, share triumphs and struggles, and ultimately, empower women so they can continue to thrive as they play important roles in our families, workplaces, and communities.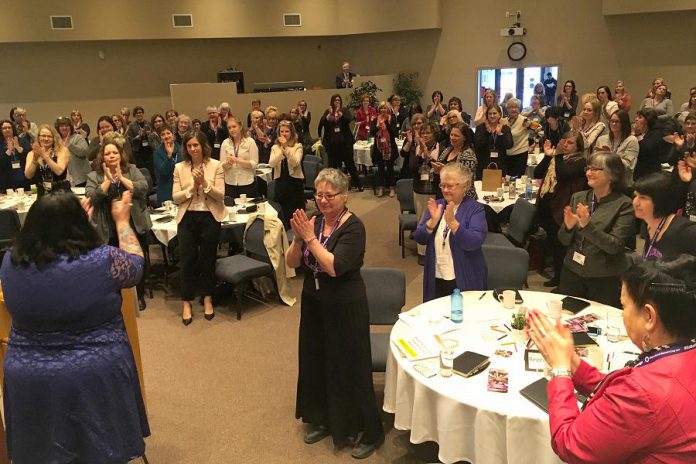 "This conference will bring women together for an entire day to be inspired and empowered to take action to reach their personal and professional goals," says Racine, who is the International Women's Day conference committee chair.
"The speaker topics and interactive workshops have been selected to address a wide range of women's issues including financial independence, self-care strategies for mental health, building resilience, and creating meaningful community connections."
Speakers for the 2018 conference are Samra Zafar (human rights activist, scholar, author, and social entrepreneur), Linda Silver Dranoff (lawyer, author, and activist), and Judy Croon (comedian, motivational speaker, radio host, Second City standup coach, and author).
In between speaker presentations, attendees will also get to participate in two facilitated 75-minute workshops from six available sessions: Taming the Busy Mind, Building Resilience, Personal Finance, Courageous Conversations, Creating your Community, and Reclaiming our Bodies.
The regular ticket price for the 2018 conference is $145+HST but, for a limited period of 10 days (November 7th to 17th), registrants can get tickets for $125+HST — a $20 discount off the regular price (early bird tickets are sold out). Tickets include attendance at the conference (including three keynote speakers and two workshops), lunch, and refreshments during the day.
This event is open to the public and don't delay as there are a limited number of tickets available and last year's conference quickly sold out.
To reserve your tickets and for complete details about the conference details (including speaker biographies, session descriptions, and the conference agenda), visit the International Women's Day Peterborough website www.iwdptbo.ca.
You can also follow International Women's Day Peterborough on Twitter and Facebook for updates and announcements.