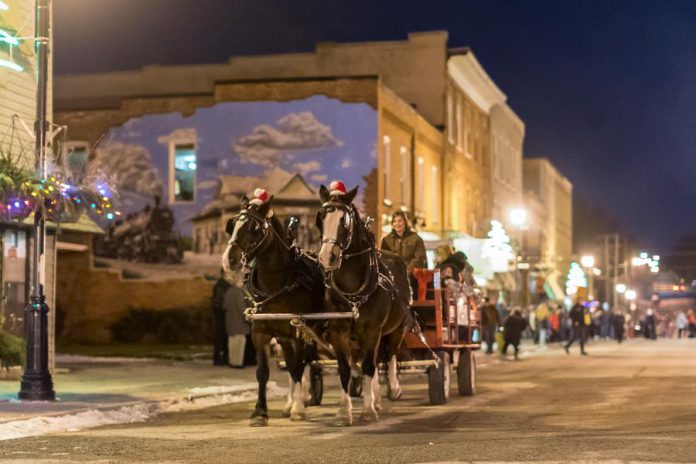 There was a time long ago when Christmas was a time to relax, enjoy simple celebrations with family and friends, and contemplate the true meaning behind the season. These days, with all the pressure of getting ready for Christmas — decorating, cooking and baking, taking care of the kids, hosting parties, buying gifts, and more — the spirit of Christmas sometimes gets lost in all the hustle and bustle.
If you yearn for an old-fashioned Christmas, then you'll want to visit Millbrook on Thursday, December 7th from 5 to 9 p.m. for the annual Christmas in the Village.
Not only is Millbrook the perfect setting for an olde-tyme Christmas (the picturesque little town's main street was recently transformed into a 1890s street for the CBC television series Anne), the evening offers something for the entire family, from dining and shopping to horse-drawn wagon rides, fun for the kids, and photos with Santa.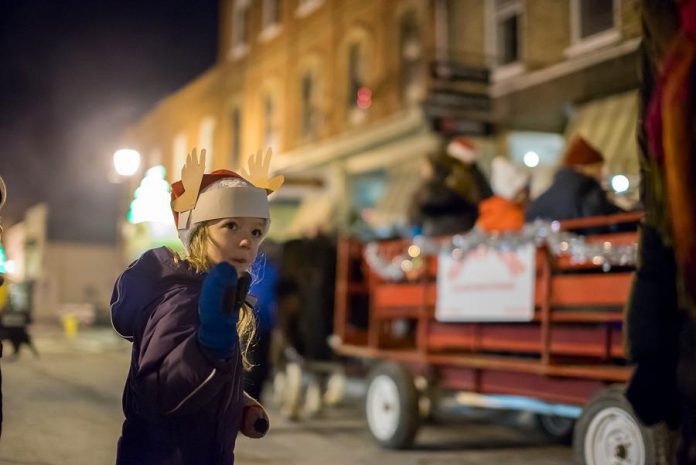 This year, Christmas in the Village takes place in a single evening instead of over four days, but it includes a new and special event to mark the beginning of Christmas.
At 5:45 p.m., you can join Santa, the Millbrook Community Choir, council members, and horse-drawn wagons at the parking lot at Millbrook South Cavan Public School before they walk and carol in a parade down Tupper Street to the Millbrook Legion on King Street, where Santa will light the village Christmas tree. Lanterns and flashlights for the parade are welcome.
Following the tree-lighting ceremony, Santa will make his way to the old Town Hall (1 King St. E., now the home of Nexicom) for a photo session with talented local photographer Marjorie MacDonald (who took the photos used in this story). For a suggested $10 donation to the Old Millbrook School Family Centre, you can take your photo with Santa from 6:30 to 8 p.m. (note that Santa will be back in Millbrook for the annual Santa Claus parade at 12 p.m. on Saturday, December 9th).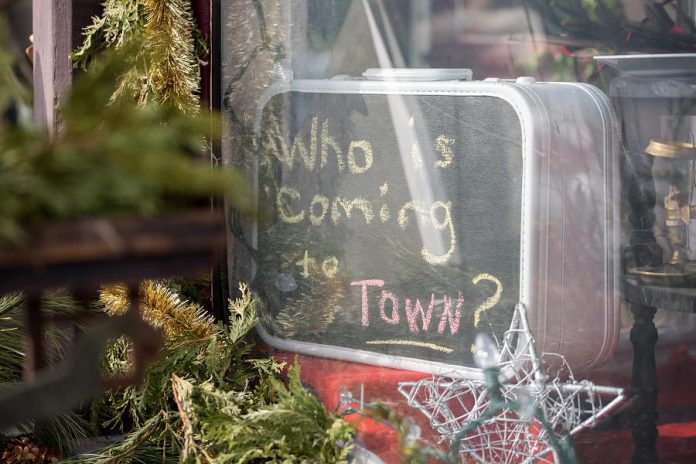 Also beginning at 6:30 p.m., Bob Lunn and Earle Cochrane will offer the ever-popular horse-drawn wagon rides (available until around 8:30 p.m.). At 7 p.m., the Millbrook Community Choir will sing carols under the Millbook BIA Canopy. Johnathan the Juggle will be performing at 7:30 p.m., and will wander and engage with the public before and after the show.
In addition to these events, there's a lot more going on throughout the entire evening, including: carolling on the street; a gingerbread house display at the Masonic Lodge (11 King St. E.); a bake sale, silent auction, and free cider at Community Care (22 King St. E.); and hot chocolate tasting with Millbrook Valley Chocolates (32 King St. E.)..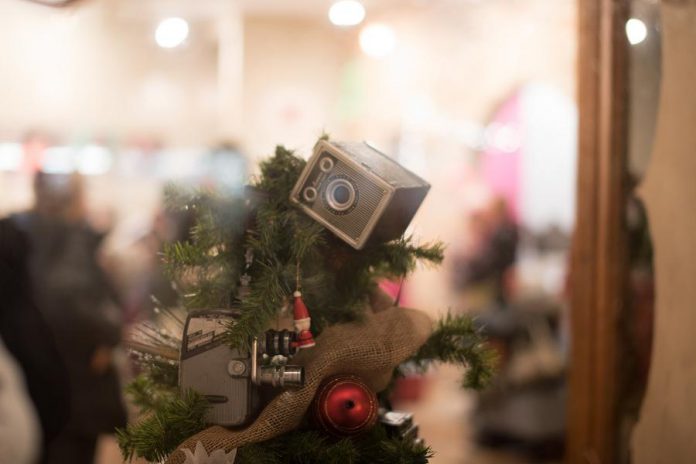 For the kids, there'll be hockey, snow soccer, and snowman building (weather permitting) and popcorn and crafts with the Old Millbrook School Family Centre.
With everything going on, you'll of course need to eat! Street food will be offered by Bewdley Pizza and at several booths hosted by the Millbrook Farmers' Market. If you prefer to eat indoors, you can also get food at the Millbrook Legion (9 King St. E.), Moody's Bar and Grill (3 Tupper St.), Pastry Peddler (17 King St.), Jule's Kitchen (11 Tupper St.), and Subway (13 Tupper St.).
You can also get some (or all) of your Christmas shopping done, as local stores will be open during the evening. Millbrook has a number of charming shops where you can find a unique gift or two for that special person on your list.
And, in keeping with the spirit of Christmas, donation bins for Millbrook Food Share will be available on the street.
So take a break from your usual hectic schedule this December and take your entire family to Millbrook for an old-fashioned, small-town Christmas.
Photos generously supplied by Marjorie McDonald. Visit her website and follow her on Instagram, Facebook and Google+.