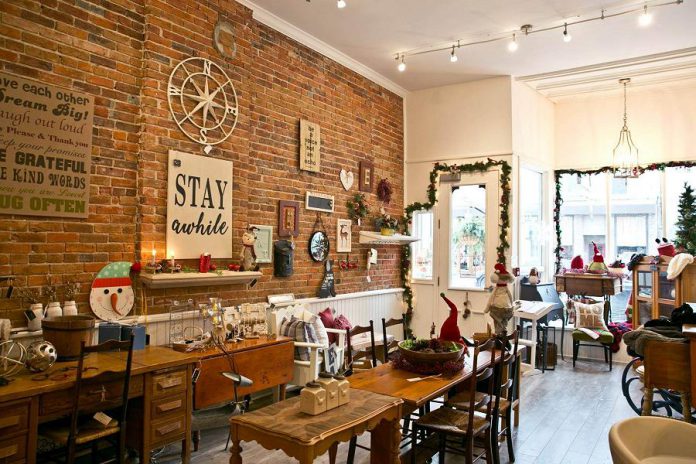 This week, we look at The Joneses, a new Millbrook store that helps downsizing homeowners sell their loved items, a government investment of $600,000 in six Peterborough-based businesses (Gus's Kitchen and Bath, ROTOSPA, Rad Tracker Corporation, G.B. Book Plastics Ltd., WORBO Inc., and Dufferin Concrete), the return of the PTBO Game Jam for aspiring video game developers and designers in February, the launch of Cleantech Commons at Trent University, and upcoming business events.
---
"The Joneses" store in Millbrook inspired by downsizing homeowners needing to sell cherished items
Partners Charlotte Clements, Jill Gemmiti, and Shirley Turner opened "The Joneses" store in Millbrook in late November.
They sell what they describe as "soulful furniture" — estate furniture, up-cycled furniture, and decor and items from artisans — with a 50/50 split on consignment items.
The store developed from a demonstrated need the three partners identified when selling real estate in the area (Shirley is a realtor, Jill is a property stylist, and Charlotte is a photographer). They found a demand from downsizing homeowners to sell their loved pieces, including heirlooms and unique items.
According to Shirley, locating in Millbrook was a perfect choice.
"We love Millbrook," she says. "It's an amazingly supportive community. From a business perspective, Millbrook had the look and feel and heritage building that we needed, but it's also a strong growing community economically ."
On any given day, you will find one of the three owners in the store. By splitting their time in the store, Shirley says this allows them to provide great customer service.
Shirley gives her two partners full recognition as the "creative driving force and vision" behind the concept, while she focuses on the business operations.
Be sure to drop by soon for a visit at 15 King Street East in Millbrook (right beside Home Hardware). The store is open from 10 a.m. to 5 p.m. Tuesdays to Friday, 10 a.m. to 4 p.m. on Saturdays, and noon to 3 p.m. on Sundays.
For more information, call 705-772-5663, email jonesesstore@gmail.com, or visit the store's page on Facebook.
Northumberland Community Futures Development Corporation invests in six Peterborough-based businesses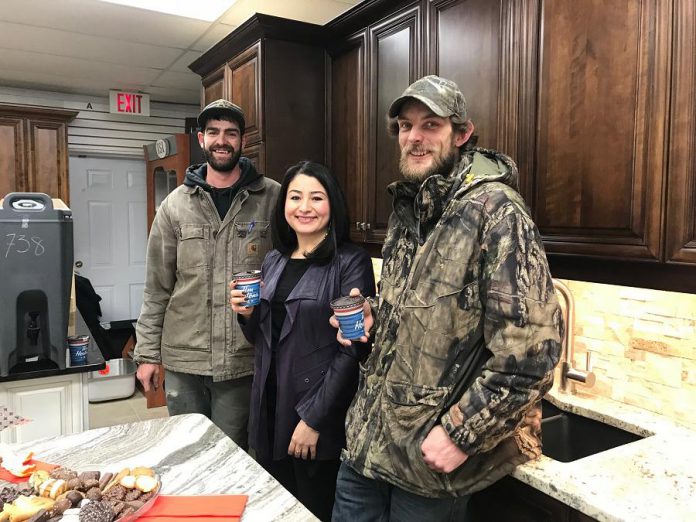 Northumberland Community Futures Development Corporation (NCFDC) is investing up to $600,000 in six Peterborough-based businesses to create as many as 37 new full-time positions in the Kawarthas.
The funding, made under the Eastern Ontario Development Program's Collaborative Economic Development Projects stream, will be matched by more then $2.2 million in incremental private investment.
The six businesses receiving the funding are:
Gus's Kitchen and Bath, a family-owned and operated business offering kitchen and bath finishes and fixtures. Gus's Kitchen and Bath is investing the funding in capital expansion through the addition of granite-cutting equipment. This investment will allow for productivity across product supply and turnaround times on orders to meet high customer demand within the area.
ROTOSPA, which offers portable and affordable one-piece free-standing hot tubs. ROTOSPA is investing the funding into manufacturing innovation, including enhancements of the rotational moulding process through automation and improved mould design, providing productivity, efficiency improvements, and increased production output.
Rad Tracker Corporation, an innovation-driven engineering, prototyping, and manufacturing company. The company is investing the funding into the startup and commercialization of patent-pending technology for high-speed tracked vehicles.
G.B. Book Plastics Ltd, a custom supplier of precision plastic moulded parts. G.B. Book Plastics Ltd is investing the funding into manufacturing innovation through the addition of a state-of-the-art all-electric molding machine. This capital expansion provides business expansion into new market segments, reduced production costs, and increased efficiency.
WORBO Inc., a world leader in thermal protection technology which manufactures and custom fabricates high-temperature insulation sleeves, curtains, covers and thermal barrier systems for a wide range of industrial applications. WORBO is investing the funding directly into the growth of the company and expansion of capabilities through business expansion and acquisition.
Dufferin Concrete, a division of CRH Canada Group Inc. and one of the country's largest vertically integrated building materials and construction companies. The company is investing the funding into a pilot program at the Peterborough facility to test an innovative clean technology.
"Northumberland CFDC is pleased to announce this combined investment into the Peterborough area across these six recipients," says Wendy Curtis, NCFDC Executive Director. "Not only will this result in growth expansion for these businesses and the area, it will also allow them to position themselves to compete in the global economy through innovation and technological advances."
Peterborough "Game Jam" returns for the fourth time in February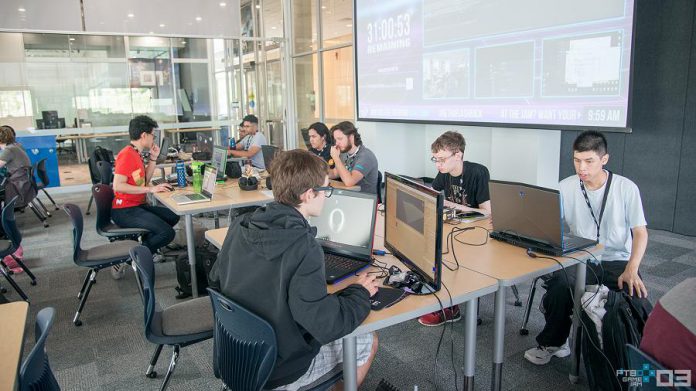 PTBO Game Jam 04 is taking place at Fleming College's Kawartha Trades and Technology Centre (559 Brealey Dr., Peterborough) from Friday, February 23th to Sunday, February 25th.
Hosted by Peterborough-based game development studio dotBunny, the event will see video game programmers, designers, and artists — along with others involved in game-development disciplines — gather to plan, design, and create games in a 32-hour time frame.
In addition to the 32-hour game creation marathon (which begins on Saturday, February 24th at 9 a.m. and continues until Sunday, February 25th at 5 p.m.), the event will also offer two educational sessions taking place on the evening of Friday, February 23rd.
The youth educational session will focus on introducing youths under the age of 16 (accompanied by a guardian) to the world of game development via the provision of free toolsets geared to them. The block includes instruction on how to use MIT's Scratch to create a simple game mechanic, showing how it can be easily changed and added onto to create fun and unique gameplay.
The adult educational session will provide an opportunity for those 16 years old and older who have wanted to create a game but didn't know where to start. Again, instruction on the use of game creation industry toolsets will be provided to help participants create a simple game that can be expanded upon.
Admission to PTBO Game Jam 04 is free, but advance registration is required at ptbogamejam04.eventbrite.ca.
Trent University Research and Innovation Park rebranded as "Cleantech Commons at Trent University"
On Thursday (December 7), the City of Peterborough and Trent University unveiled "Cleantech Commons at Trent University" as the new name and brand identity for the former Trent University Research and Innovation Park, in an effort to help attract "green and clean" businesses to Trent University.
The rebranding, designed by BrandHealth, includes the new Cleantech Commons name, logo, and tagline ("Canada's Premier Cleantech Destination") with a new website at cleantechcommons.ca.
"We wanted an identity that would communicate all of the potential that exists in this space for businesses, partners, researchers, workers and the community," said Dr. Leo Groarke, president and vice-chancellor of Trent University. "It had to be imaginative and future-focused and this brand fit the bill."
Members of the Cleantech Commons team include: Matt Braithwaite, Business Development Lead with Peterborough & the Kawarthas Economic Development; Neil Emery, Community Manager with Trent University; John Knight, Strategic Partnership Enabler with Peterborough & the Kawarthas Economic Development; and Allan Seabrooke, Chief Administrative Officer with the City of Peterborough who will also act as CAO for Cleantech Commons.
Peterborough Chamber AM with Heather Watson of Acorn 30 on December 12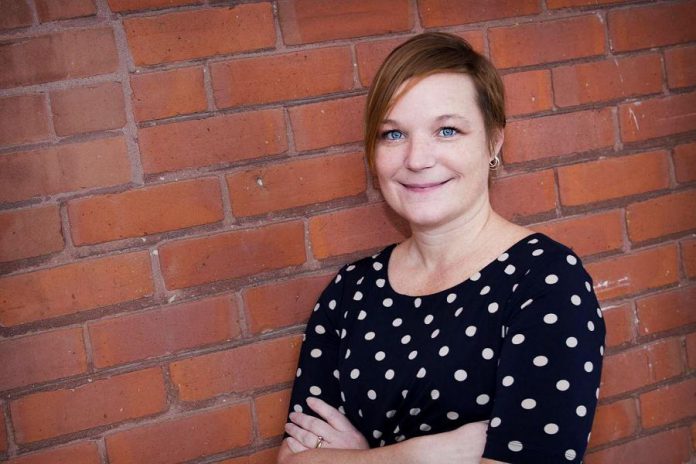 The Peterborough Chamber is hosting its monthly breakfast meeting at Carousel Restaurant (116 Lansdowne St. E., Peterborough) on Tuesday, December 12th at 7 a.m.
This month's speaker is Heather Watson, owner and operator of Acorn30, a Peterborough-based full service digital agency. A graduate of Fleming College's Business Administration program for Marketing and Human Resources, Watson was a Chamber "Top 4 Under 40" winner in 2015. She'll be speaking on social media marketing.
Networking begins at 7 a.m. with coffee followed by breakfast at 7:30 a.m. (when you can make your best 30-second elevator speech to the room), followed by the speaker at 8 a.m. The meeting wraps up by 8:30 a.m.
This is a free event for Chamber members (you just pay for what you order for breakfast).
Special holiday edition E-Connect featuring Michael Konopaski on December 12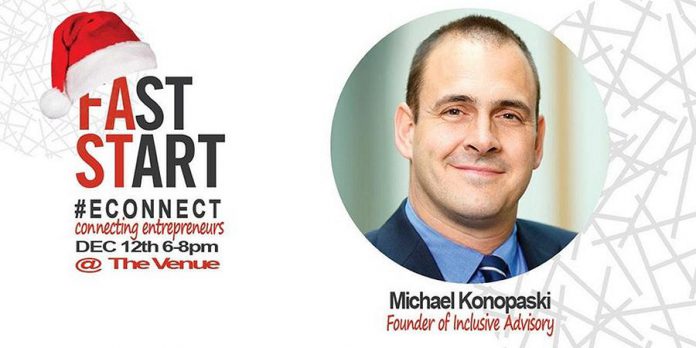 The event features speaker Michael Konopaski, founder of Inclusive Advisory. Konopaski is a Chartered Professional Accountant (CPA) who also holds a PhD in Entrepreneurship from one of the top 50 management schools in the world. He has spent more than 20 years studying "pain points" for entrepreneurs, business owners, and busy professionals. His research reveals there is a massive opportunity for a brand new industry and his firm is filling the gaps.
In celebration of the Christmas season, Kris Kringle will also make an appearance, and attendees are encouraged to wear their ugly Christmas sweaters for photos with Santa. There will be a prize for the best ugly Christmas sweater. Appetizers and a cash bar will be available.
You can register for the free event at Eventbrite.
Peterborough Chamber lunchtime seminar on digital marketing with Stradegy.ca on December 13
The Peterborough Chamber is hosting its monthly Lunch Box Learning session in the Chamber boardroom (175 George St. N., Peterborough) on Wednesday, December 13th from noon to 1 p.m.
This month's seminar is the first part of a two-part session featuring Toby Macleod with Stradegy.ca, a Canadian owned and operated boutique digital marketing and training agency. The first part of the session will be on the topic "Digital Marketing Roadmap", covering the digital marketing strategy businesses are using to generate more leads and sales.
The second session will be held on January 17th and will be on the topic "Website Roadmap", explaining how to turn your website into a business asset.
The Chamber's Lunch Box Learning seminars are free to attend for members of the Chamber as well as members of the Women's Business Network of Peterborough. Bring your own lunch.
To register for the December 13th session, visit peterboroughchamber.ca.
Kawartha Chamber of Commerce & Tourism's Business After Hours and Annual Christmas Social on December 13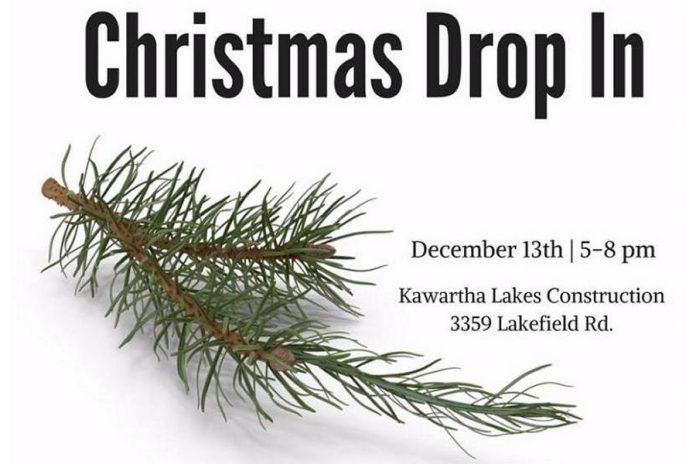 On Wednesday, December 13th from 5 to 8 p.m., Kawartha Lakes Construction (KLC) will host the Kawartha Chamber of Commerce & Tourism's Annual Christmas Social at KLC's location at 3359 Lakefield Road.
Mingle by the fireplace, check out the showroom, and enjoy holiday refreshments. KLC will be collecting toys for the Lakefield Lioness Club's Toy Drive and donations for the Lakefield Community Food Bank, so please bring a new unwrapped toy or a non-perishable food item,
Once again this year, KLC will be running their employee DIY Christmas Tree challenge. Guests will be asked to help pick the winner.
Eastern Ontario Development Program information session at Community Futures Peterborough on December 15
If you run a business and are interested in opportunities under the Eastern Ontario Development Program, Community Futures Peterborough is hosting two lunch-hour information sessions.
Led by Community Futures EODP Program Co-ordinator Pat Peeling, each session will describe the program, who is eligible, and how to apply.
The sessions take place on Friday, December 15th and Friday, January 12th at Community Futures Peterborough (351 Charlotte St., Peterborough).
The sessions are free, but you are asked to register in advance.
Kawarthas Northumberland offers Ignite Experiential Training in Alonquin Park from January 22 to 25 – Register by December 15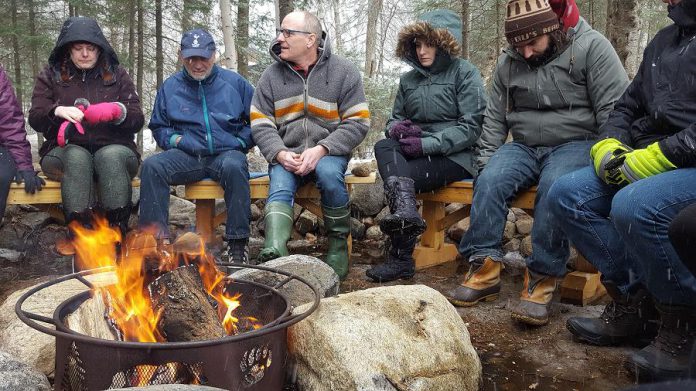 Through Regional Tourism Organization 8, Kawarthas Northumberland is offering "Ignite", an experiential training program, at Northern Edge Algonquin in Algonquin Park from January 22nd to 25th.
This isn't the standard classroom or conference-type training. The program involves a combination of physical activity, cultural interaction, and engagement with companies that are well known and respected in the "Explorers' Edge" region of Ontario.
This learning opportunity received rave reviews from those who attended the sold-out program last March. For $575, you'll get three days of learning and networking while enjoying the off-the-grid splendor of award-winning Northern Edge Algonquin.
The cost includes transportation from and to Peterborough, farm-to-table meals, hands-on immersive experiences, and three nights' accommodation. There are only 16 spaces available and applications are due by Friday, December 15th. To apply, visit rt08.com.
Nominations for Northumberland 2017 Business Achievement Awards open until January 5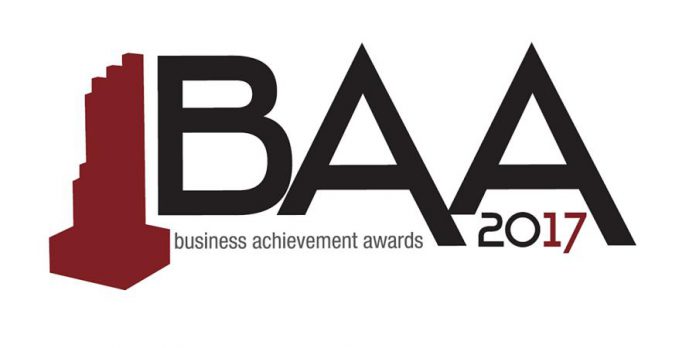 The Northumberland Central Chamber of Commerce and the Town of Cobourg are seeking nominations for outstanding business achievement in nine categories (Business & Consumer Services, Communications & Technology, Health & Wellness, Hospitality & Tourism, Manufacturing & Agribusiness, Non-Profit Sector, Retail Trade Sector, Skilled Trades Sector, and New Start Up).
To qualify, a business must receive three independent nominations and operate within the Town of Cobourg, the Township of Alnwick/Haldimand, or Hamilton Township. With the exception of the New Start Up category, a business must have been operating for at least two years.
Nominations close on Friday, January 5, 2018, with the Awards Presentation Ceremony taking place on Friday, February 23, 2018 at the Best Western Plus Cobourg Inn & Convention Centre.
For more information and to submit a nomination online, visit the Northumberland Central Chamber of Commerce at nccofc.ca/form/view/10851.
Women's Business Network of Peterborough Annual Member Tradeshow and Workshops on January 10
The Women's Business Network of Peterborough (WBN) is hosting its annual member tradeshow and workshops at Highland Park Funeral Centre (2510 Bensfort Rd., Peterborough) on Wednesday, January 10th.
In addition to a showcase of businesses and organizations of WBN members, the event features two workshops related to human resources: "Diverse Hiring" by Lori McKee and "Developing High Performing Teams" by Colleen Carruthers.
Networking begins at 5:30 p.m. followed by dinner at 6:30 p.m. WBN members can register at www.womensbusinessnetwork.net.