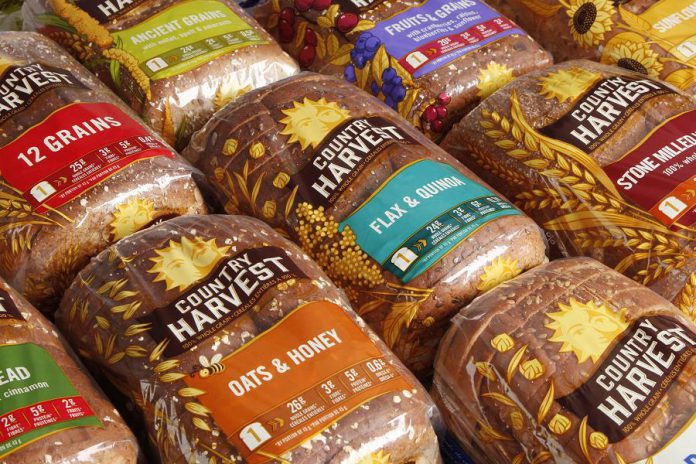 Loblaw is offering a $25 gift card to customers after revealing on Tuesday (December 19) that it and Weston Bakeries, a subsidiary of Weston Foods, participated in a price-fixing arrangement for bread for more than 14 years.
Parent company George Weston Limited owns both Loblaw Companies Limited and Weston Foods. According to Galen G. Weston, CEO of both companies, senior management become aware in March 2015 of an industry-wide arrangement to coordinate the wholesale and retail prices of some packaged breads, dating back to late 2001.
They notified Canada's Competition Bureau and were granted immunity in exchange for their cooperation in an investigation under the Competition Act. Loblaw claims the bread-fixing scheme was industry wide and involved other grocery chains.
Court documents show the Competition Bureau's investigation, which began in August, has included at least seven other companies. In October, the Competition Bureau raided the offices of Loblaw, Sobeys, and Metro, although no charges have yet been laid.
Metro and Sobeys — two of Loblaw's biggest competitors — have stated they have found no evidence of wrongdoing and are cooperating in the investigation, as is Wal-mart Canada and bakery company Canada Bread.
Loblaw is offering eligible customers, who register online before May 2018 at loblawcard.ca, a $25 gift card that can be used at its grocery stores across Canada.
"Loblaw discovered that Canadians were overcharged for the cost of some packaged bread products in our stores and other grocery stores across Canada," the website states. "In response, we're offering eligible customers a $25 Loblaw Card, which can be used to purchase items sold in our grocery stores across Canada."
Registration will open January 8, 2018, but customers can submit their email address now to be notified when registration is open.
To be eligible for the card, customers will have to declare they are at or above the age of majority and purchased certain packaged bread products at an eligible banner store prior to March 1, 2015.
Loblaw says that customers who redeem the $25 gift card will not have to refrain from seeking settlements in class action lawsuits which have been launched in Quebec and Ontario. The Ontario class action is seeking $1 billion in damages and $100 million in punitive damages.
Some people on social media are suggesting those who can afford it should obtain a gift card and donate it to a local food bank.
Loblaw Companies Limited operates Loblaw stores, Real Canadian Superstore, Independent Grocer, and No Frills. Weston Foods produces several brands of bread, including Wonder, D'Italiano, Country Harvest, ACE Bakery, and more.