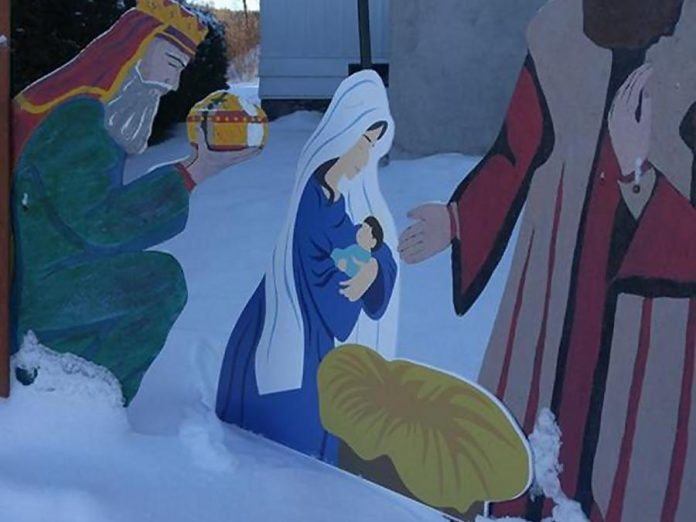 Mary and Baby Jesus are back after having been stolen from the front lawn of St. Paul's United Church in Bancroft.
The Bancroft OPP report the stolen figure was returned earlier today (December 20) to the church, which is located at 1 Hasting St. South.
The figure was stolen from the front lawn of the church overnight on the evening of Saturday, December 9th.
The church now has two figures of Mary and Baby Jesus, as an anonymous donor supplied a new figure to the church on Saturday, December 16th.
While the OPP says it will not be laying any charges in the original theft of the figure, police still wish to speak with the persons involved. Anyone with information about this theft is asked to contact them at 1-888-310-1122 or Crime Stoppers at 1-800-222-8477.