As our long-time readers know, for many years now we have published without fail a weekly column of live music listings at venues across the Kawarthas.
And every month without fail since 2014, musician Gerry Mitchell would send us his newsletter with listings for the weekly Kitchen Party Music Jams he organized at venues in central Ontario.
In January 2017, Gerry suddenly stopped sending us his newsletter with no explanation. We assumed he had just stopped organizing the event and we lost touch with him.
So we were shocked and saddened to learn this week that Gerry passed away on November 5, 2017 at Peterborough Regional Health Centre after a short battle with cancer. The Omemee resident was only 63 years old.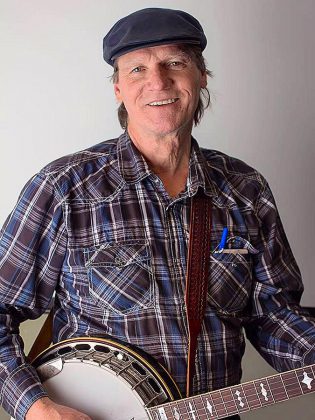 Although his daughter posted on the Kitchen Party Music Jams Facebook page in November, Gerry's passing wasn't covered by local media as far as we can tell.
So we wanted to share the news with our readers and recognize Gerry's contribution to roots music and to the local music community.
Gerry was born and grew up in Scarborough with his five siblings before graduating from St. Lawrence College in Kingston. He had recently retired from his position as a civil technologist with the City of Toronto.
Admired for his immense talent playing the banjo, Gerry's two passions were his family and his music.
As a member of bluegrass band the Northland Ramblers, he enjoyed performing in churches, restaurants, and community centres.
VIDEO: The Northland Ramblers with Gerry Mitchell on banjo

For the past few years, Gerry organized the Kitchen Party Music Jams at venues at cities across central Ontario, including Cobourg, Peterborough, Bobcaygeon, Minden, and more. Every Saturday afternoon, there was a different jam: bluegrass, mixed acoustic, country, and folk/roots.
At one point, Gerry had weekly jams running at eight different venues across central Ontario. The jams were always free, and all musicians and fans were welcome to attend.
Gerry will be remembered as an enthusiastic supporter of music, and his weekly jams are missed. If there is a great Kitchen Party Music Jam in the sky, Gerry will be there with his banjo.
He is survived by his wife Leona Collins, his son Kenny and daughter Loretta, and his granddaughter Emily.
VIDEO: Bluegrass Kitchen Party Music Jam at the Black Dog Pub & Grill in Orono in June 2015