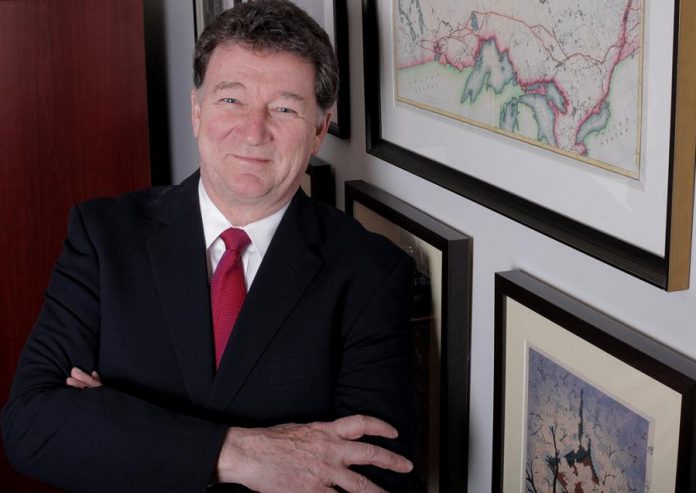 Sir Sandford Fleming College board chair Dana Empey announced today (January 18) that Dr. Tony Tilly will complete his third and final term as Fleming College President on June 30, 2018.
"Tony has led the college through an extraordinary transformation during his 14-year tenure," Empey says.
"The college has grown significantly in terms of facilities, programming, enrolment and community partnerships. As we thank Tony and look back on his success, we also look to the future as the Board begins the search for a new leader to continue to provide exceptional educational experiences for students and continue to grow Fleming College in partnership with our communities."
Since his initial appointment in 2004 as the college's president, Tilly "emphasized strategic planning and organizational development, built leadership capacity, encouraged international horizons, secured funds to build the Kawartha Trades and Technology Centre and maintained and expanded partnerships," according to a media release from Fleming College. The college's revenues have doubled during this time, the release says.
"Fourteen years in this role is not something I anticipated when I started at Fleming in August 2004," Tilly says in a message to college faculty and staff. "Then again, I also didn't anticipate how much I would enjoy working with outstanding colleagues and students who are as dedicated to Fleming as we are to them."
While Tilly is retiring from Fleming College, he plans to pursue other opportunities.
"I never was a very good gardener and I don't expect to become one now," he says.
The Fleming board will soon be announcing a search for a new president, and will seek input from students, staff, faculty, leaders and community partners during the process.
Fleming College has campus locations in Peterborough, Lindsay, Cobourg and Haliburton. Named for famed Canadian inventor and engineer Sir Sandford Fleming, the college has more than 6,200 full-time and 10,000 part-time students, and 74,000 alumni.