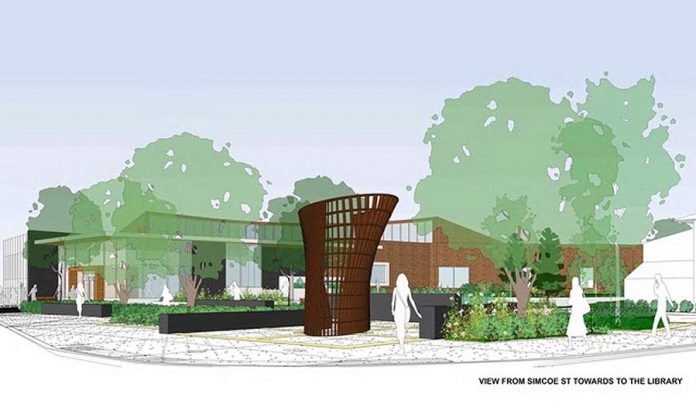 The City of Peterborough Public Art Program announced today (January 18) that Toronto architect Patrick Li will be creating the artwork for the new public square adjacent to the renovated Peterborough Public Library.
The project at the corner of Aylmer and Simcoe streets was developed in concert with the renovation and expansion of the library's main branch, which was recently completed. The renovated main branch officially opens on Tuesday, January 30th at 9 a.m. with a ribbon-cutting ceremony and speeches followed by light refreshments and tours of the new facility.
Sponsored by LLF Lawyers, the construction of the square adjacent to the library will create a vibrant place for people to gather in the heart of downtown Peterborough.
The city received 20 submissions from artists and designers across the province for the public art in the new square. The selection committee comprised: Theresa Kerr from the Peterborough Public Library Board; Nan Sidler, a community member appointed by the Library board; David Miller, a community member appointed by the project sponsor; and Krista English and Julia Harrison from the City's Public Art Advisory Committee.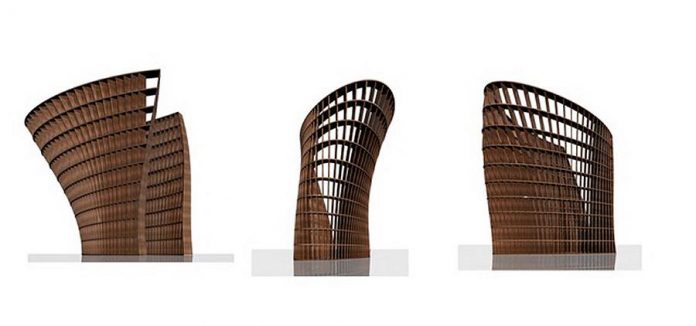 In describing his proposed sculpture "Your Story" to the selection committee, Li highlighted its symbolic nature of the sculpture and his desire to create an artwork that feels alive.
"This sculpture is made by the undulated fin like columns to be reminiscent of a book cover that is twisting in the wind," Li said. "This way, there is movement to make the sculpture feel alive. Each person who walks inside will have a chance to experience this fluidity and discover their own journey."
The selection committee found Li's proposal to be a stunning, well-conceived, and relevant work that will inspire the community and mirror the architecture of the renovated library. They were impressed by Li's passion and expressed "confidence in his ability to problem solve and work through project details."
To enhance the community's involvement with the square, naming rights sponsor LLF Lawyers would like the public to help determine the final name of the square. The City of Peterborough will be supporting a community initiative to finalize the square's new name, with more details to be shared in the coming weeks.
The expected completion of the square and the artwork is Autumn 2018.