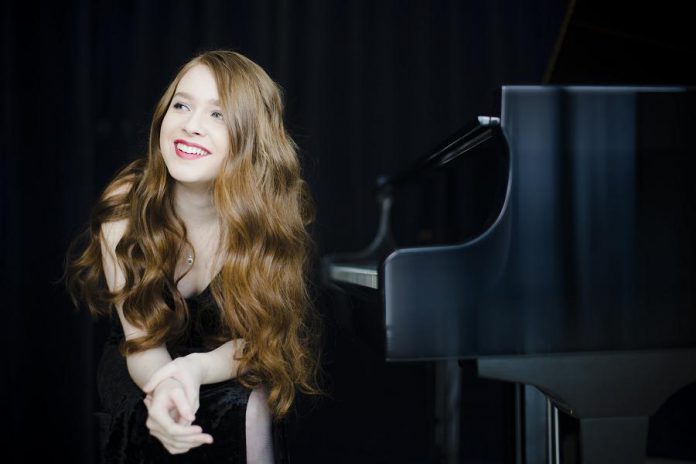 On Saturday, February 3rd at Showplace Performance Centre, let the rhythms of Maurice Ravel and George Gershwin carry you away from the winter weather to the jazzy streets of 1920's Paris!
French composer Ravel's imaginative works influenced Gershwin's own kaleidoscopes of sound during a decade when the boundaries of art and music were being pushed in Europe and North America.
Their time- and place-defining compositions inspired the programming of Paris Bustle & Blues, the Peterborough Symphony Orchestra's third concert of the 2017/18 season.
The PSO will perform Ravel's "Ma mère l'oye" (Mother Goose Suite), Bolero, and Pavane, as well as Gershwin's "An American in Paris". Award-winning young Canadian pianist Anastasia Rizikov will join the orchestra on stage to play Gershwin's "Rhapsody in Blue".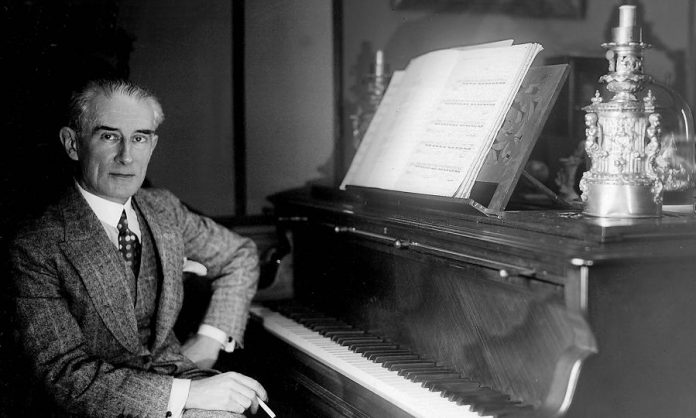 PSO Music Director & Conductor, Michael Newnham, calls it "rare that two composers, each coming from two completely different cultures and backgrounds, whose music is so often played and so memorable, should have had a personal connection and were able to influence one another" as did Ravel and Gershwin.
"Ravel's music seems to define what is 'French' to our ears, as Gershwin's defines 'American'," Michael says.
Yet they each affected the other's sound and created music that captured the atmosphere of Paris in the early 20th century.
"When Gershwin went to Paris in 1926, it was with a view to studying with Ravel to learn his 'secrets' of lush harmonies and sophisticated orchestrations," Michael explains.
However, Ravel turned Gershwin down for fear of negatively impacting the American's unique sound, which Ravel enjoyed.
The result, Michael says, was that "Ravel's own style at that point took on elements of dance music and the blues, with a more astringent treatment of the orchestra. Gershwin, with his An American in Paris, composed in 1928, brought a fullness of orchestral treatment into his style, while remaining true to his own musical nature."
Michael calls the composers "two sides of the same coin: On the one hand, the ingenuous talent from the New World, wishing to become more sophisticated. On the other hand, the master craftsman, representative of hundreds of years of French musical culture, becoming rejuvenated by the exciting sound from across the ocean."
VIDEO: "Bolero" performed by the Wiener Philharmoniker

Paris Bustle & Blues will conjure visions of the beauty and energy of a city and time that likely already spark the imagination of many audience members, at a moment when they may be feeling weary of the winter weather.
"Sometimes we think that certain places and time periods seem to offer something special," Michael says. "The very idea of Paris summons up so many images for so many of us. We all want to go there, especially when our weather becomes cold and dull.
"The music of Ravel, with its colour and perfect beauty, and Gershwin's with its combination of energy and tenderness, can take us there, even for just a moment."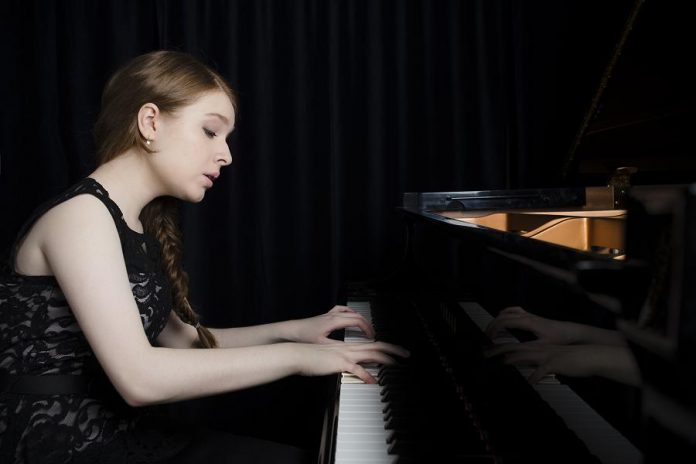 Adding to the concert experience will be 19-year-old Anastasia Rizikov's performance of "Rhapsody in Blue", the composition that first earned Gershwin appreciation from Ravel.
Anastasia says she has very personal connection with Rhapsody in Blue.
"As a child, I vividly remember the feeling of excitement that never ceased to take over me when I saw the Disney Fantasia [2000] animated short based on this music, which in my personal opinion, was probably the most vibrant and creative of the Fantasia shorts. Certainly it was my favourite.
"But when I saw [Leonard] Bernstein's famous 1976 performance with the New York Philharmonic, where he acted as both soloist and conductor, at the age of 12 I fell in love with this music and knew I had to play it myself."
VIDEO: "Rhapsody in Blue" with Leonard Bernstein and the New York Philharmonic

Anastasia was able to add the solo arrangement of the music to a recital in Binghamton, New York only two weeks later.
"The American audiences were thrilled, and so was I," she says. "Since then, this piece frequently appeared in my recitals during my early teen years, and I had the pleasure of playing it in every possible arrangement."
Anastasia gave her first solo recital at the age of five and made her debut with orchestra two years later. She has appeared with major orchestras around the world, including the National Philharmonic Symphony Orchestra of Ukraine, Toronto Symphony Orchestra, Symphony Nova Scotia, Michigan Philharmonic Orchestra, and City of Granada Orchestra.
The Toronto resident has played in the prestigious Carnegie Hall, Roy Thomson Hall, Koerner Hall, Fazioli Hall, Auditorio Manuel de Falla, Hong Kong City Hall, and the Kremlin. She has worked with such conductors as Neal Gittleman, Peter Oundjian, Shalom Bard, Bernhard Gueller, Alain Trudel, Boris Brott, Ovidiu Balan, and Salvador Brotons.
Single concert tickets for Paris Bustle & Blues are available from the Showplace box office at a cost of $48.50, $38.50, or $20 for adults, and $10 for students. Please visit the box office in-person at 290 George St. N in Peterborough, online at www.showplace.org, or call 705-742-7469.
Ticket holders are invited to attend "Meet the Maestro," a pre-concert talk by Maestro Newnham, at 6:40 p.m. in the Showplace theatre.
Paris Bustle & Blues is funded in part by a grant from the Community Foundation of Greater Peterborough (CFGP). The PSO gratefully acknowledges the financial support of CFGP, a public foundation that inspires giving to build a vital community for everyone. For more information, please visit www.cfgp.ca.