This week we feature the grand opening of the Lindsay & District Chamber of Commerce's new offices, a new business growth program in the City of Kawartha Lakes called "Downtown Dreams", the 2018-19 Peterborough Musicfest board of directors, and upcoming regional business events including a talk by entrepreneur Barbara Stegemann, a "realtor appreciation evening" at Kawartha Lakes Construction, a talk on the new minimum wage by the Vice President of Restaurants Canada, and a career fair for GE employees.
---
Lindsay & District Chamber of Commerce celebrates grand opening of new office space in Lindsay
The Lindsay & District Chamber of Commerce held an open house last Wednesday (January 31) to officially open the Chamber's new offices at 180 Kent Street West in Lindsay.
City of Kawartha Lakes Mayor Andy Letham attended the open house, along with around 40 Chamber members and guests. Promotional material for Chamber members was on display, and attendees had a chance to tour the dynamic and accessible office space.
Olympia Restaurant Cafe and Bar provided the food and singer Linda Brown provided the entertainment.
Chamber members and other are welcome to visit the Chamber's new space. The Chamber is open from 8:30 a.m. to 4:30 p.m., Monday to Friday. For more information on the Chamber, visit lindsaychamber.com.
City of Kawartha Lakes "Downtown Dreams" program for entrepreneurs accepting applications this spring
The City of Kawartha Lakes' "Downtown Dreams" is a new program designed to attract new or existing businesses to open, expand, or move into the downtowns of Coboconk or Norland, Fenelon Falls, Lindsay, and Omemee.
Plans for the program will focus on business attraction, marketing and business training and development. Interested participants will be able to apply for the program online in early spring.
"Downtown Dreams works alongside the downtown revitalization plans that our communities have been working hard on for the last two years," says Denise Williams, Acting Manager of Economic Development for the City of Kawartha Lakes. "The project aims to fill empty retail space with the right mix of specialty retail and services while helping local businesses to thrive."
The total budget for the project is $124,300, with the City receiving up to $62,150 from the Rural Economic Development Fund administered by the Ontario Ministry of Agriculture, Food and Rural Affairs.
For more information on Downtown Dreams, contact Leisha Newton, Economic Development Officer – Downtown, at 705-324-9411 ext. 1366 or lnewton@kawarthalakes.ca.
Peterborough Musicfest announces 2018-2019 board of directors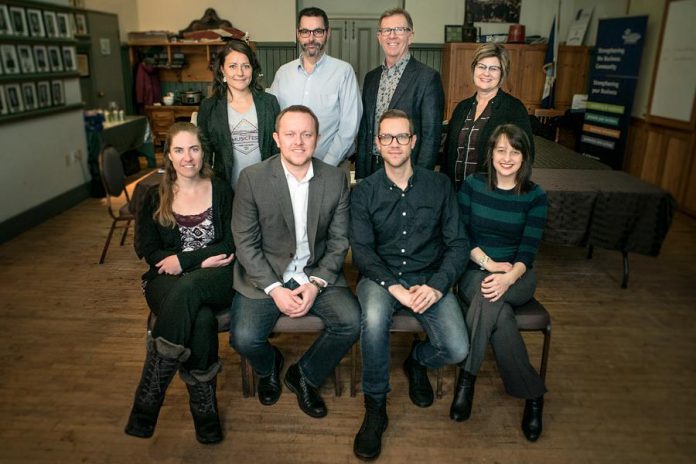 Peterborough Musicfest has announced its Board of Directors for 2018-2019: David Feeley (chair), Brenda O'Brien (vice-chair), Karen Berends (treasurer), directors Peter Lawless, Paul Rellinger, Peter Blodgett, Matt Diamond, Shelby Parker, Shaun Pearce, and City of Peterborough representative Diane Therrien.
The eight-week free summer music festival is funded completely through corporate sponsorship, government support at all levels, fundraising initiatives, and private donations. The 32nd season of the annual festival begins on June 30, 2018.
Entrepreneur Barbara Stegemann speaks at the Market Hall on February 6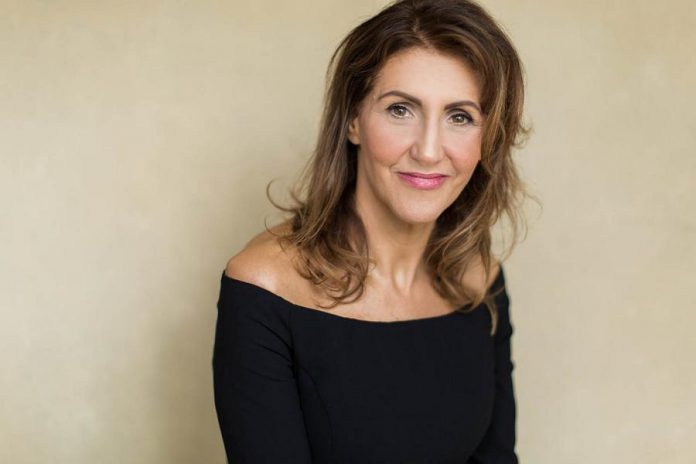 FastStart "Fleming Talks" is presenting a talk by Canadian entrepreneur Barbara Stegemanm from 6 to 8 p.m. on Tuesday, February 6th at Market Hall Performing Arts Centre (140 Charlotte St., Peterborough).
Founder and CEO of Halifax-based ethical perfume company The 7 Virtues, Stegemann became known to millions of Canadians when she became the first woman from Atlantic Canada to land a venture capital deal on the CBC TV show Dragons' Den. She went on to become the "Top Game Changer" in the history of the show for creating her social enterprise.
The event is free but seating is limited and registration is required. Register at Eventbrite.
Upcoming business seminars at Business & Entrepreneurship Centre Northumberland: February 7 and March 6
The Business & Entrepreneurship Centre Northumberland is hosting two upcoming seminars as part of its Advanced Seminar Series.
On Wednesday, February 7th from 1:30 to 3 p.m., professional photographer Mike Gaudaur will present a product and business photography workshop. He will discuss set up and lighting for your product photos, how to make your photos effective for your online marketing, and taking professional-quality photos of yourself and your staff.
On Tuesday, March 6th from noon to 2 p.m., Peter Thomas will present a seminar on today's online marketing environment. He will speak about what makes a good website, search engine optimation, content marketing, digital marketing plans, and more.
The cost is $10 for members of the Port Hope and Trent Hill chambers and $15 for non-members (cash only at the door). Advance registration is required to secure a space. Email bizhelp@northumberlandcounty.ca or call 905-372-9279.
Launch & Learn at Headwaters Community Farm & Education Centre in Cobourg on February 7
Headwaters Community Farm & Education Centre (3517 Rowe Rd, Cobourg) is hosting a "Launch & Learn" from 1 to 3 p.m. on Wednesday, February 7th.
Owners Linda and Tony Armstrong are inviting representatives from organizations to find out more about corporate and wellness day retreats offered at the farm, which is located 10 minutes north of Highway 401 between Port Hope and Cobourg.
The preview includes a sampling of Headwaters' food and mocktails, a tour of their activity and meeting facilities, a presentation about what the centre has to offer, and a choice of three sample workshops.
To reserve your complimentary spot, email info@headwatersfarm.ca.
Kawartha Lakes Construction celebrates 30th anniversary with Realtor Appreciation Evening on February 8
Kawartha Lakes Construction (KLC) is hosting a Realtor Appreciation Evening from 5 to 8 p.m. on Thursday, February 8th.
2018 marks KLC's 30th anniversary and the company wants to refresh its collaboration with local real estate professionals to help guide prospective buyers.
Open to all real estate professionals in the area, the evening of "wine and design" will provide an opportunity for realtors to meet with the KLC team and learn more about how the company's innovative design-build approach can help homeowners.
The event takes place at the KLC office at 3359 Lakefield Road in Lakefield.
For more information and to RSVP, email info@kawarthalakesconstruction.com or call 705-652-5241.
Vice President of Restaurants Canada to speak on minimum wage in Lindsay on February 8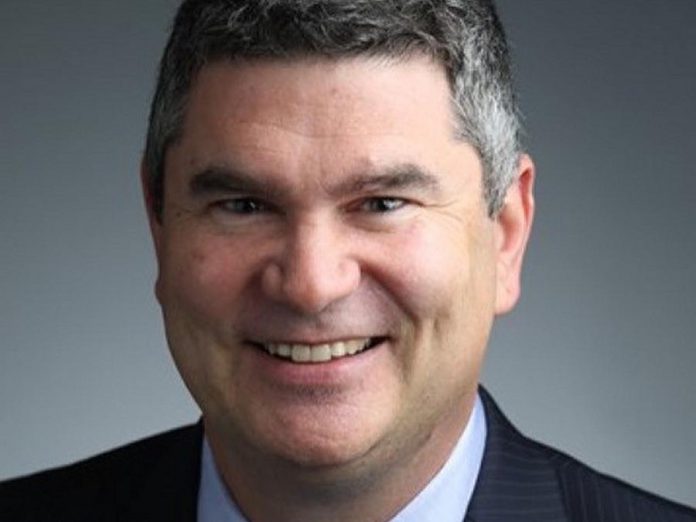 The Lindsay & District Chamber of Commerce is presenting Steve Virtue, Vice President of Restaurants Canada, at the Olympia Restaurant Cafe & Bar (106 Kent St. W., Lindsay) from 8 to 9 a.m. on Thursday, February 8th.
Virtue will present tips and ideas for restaurants and small businesses on implementing the new minimun wage and policies of Bill 148. Peter Sanagan, owner of Sanagan's Meat Locker, will also participate virtually to explain how his business has implemented the wage increase.
The event costs $10 for Chamber members and $15 for non-members. Register online or contact Colleen Collins at the Chamber at 705-324-2393 or colleen@lindsaychamber.com.
Nomination deadline for Haliburton Highlands Chamber of Commerce 12th Annual Business & Community Achievement Awards is February 15
Nominations for the Haliburton Highlands Chamber of Commerce's 12th Annual Business & Community Achievement Awards are open until 4 p.m. on Thursday, February 15th.
Award categories are Business Achievement, Customer First, Business, Customer First, Employee, Entrepreneur of the Year, Innovation & Creativity, New Business (1-3 years), Young Professional of the Year, Not-for-Profit of the Year, Skilled Trades & Industry, Tourism & Hospitality, and Highlander of the Year.
The awards gala will be held on Saturday, March 17th at Pinestone Resort (4252 Haliburton County Rd 21, Haliburton).
For more information and to download a nomination form, visit www.haliburtonchamber.com.
Kawartha Chamber of Commerce & Tourism Annual General Meeting on February 21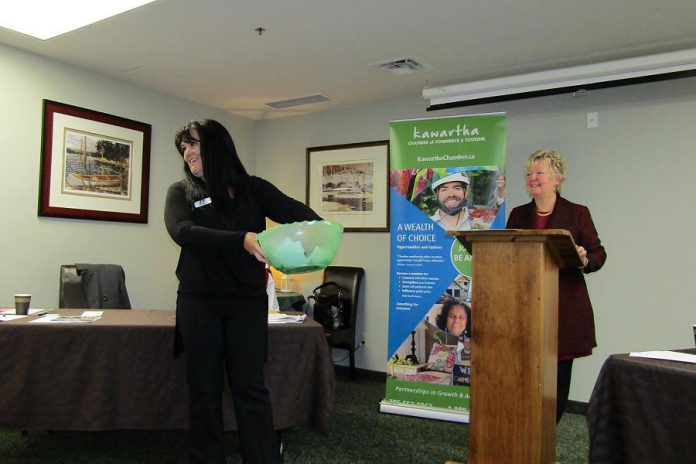 The Kawartha Chamber of Commerce & Tourism is holding its Annual General Meeting on Wednesday, February 21st, at The Village Inn (39 Queen St, Lakefield).
The meeting will include highlights from the past year, and the nominating committee will present the slate of directors for the coming year.
Networking and refreshments will begin at 5 p.m. The meeting will run from approximately 5:30 to 6:30 p.m.
For more information and to register, visit www.kawarthachamber.ca.
Peterborough Chamber "Power Hour" evening with elected officials returns on February 21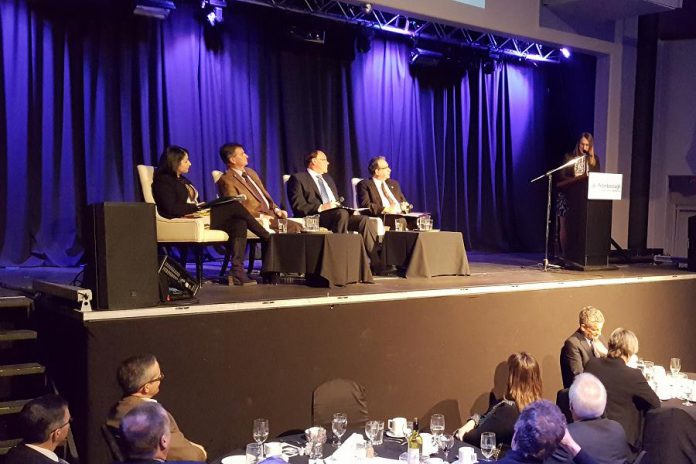 The Peterborough Chamber of Commerce's annual "Power Hour" — an evening with Peterborough's elected officials — returns on Wednesday, February 21st.
The event takes place from 5:30 to 9 p.m at The Venue in downtown Peterborough.
There will be a full hour of questions and answers with Peterborough-Kawartha MP Maryam Monsef, MPP Peterborough Jeff Leal, County of Peterborough Warden Joe Taylor, and City of Peterborough Mayor Daryl Bennett.
Tickets cost $65 for Chamber members and $75 for non-members (or $450 for a table of seven for members and $525 for non-members). HST will be added to the ticket price. Register here.
GE employees career fair on February 23
A career fair where employers can explore potential opportunities with more than 300 employees transitioning from GE in Peterborough is taking place from 8 a.m. to 5 p.m. on Friday, February 23rd at the Evinrude Centre (911 Monaghan Rd., Peterborough).
Employers will have the opportunity to showcase their companies and employment opportunities while meeting with GE employees from a wide range of fields including engineers, programmers, production workers, lab technicians, and much more.
The event is free and lunch will be provided.
To register your interest, email Kris Dawson at kris.dawson@lhhknightsbridge.com.
2018 Win This Space competition finale on March 1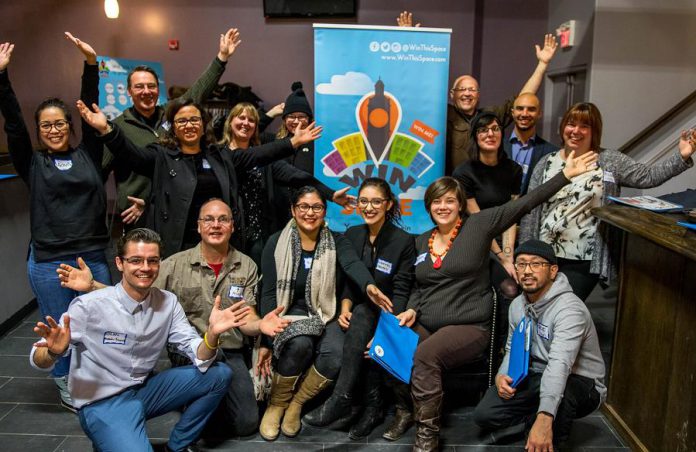 The finale of this year's Win This Space entrepreneurial competition takes place on Thursday, March 1st at The Venue (286 George St. N., Peterborough).
Ten businesses are competing to win a storefront for one year lease-free in downtown Peterborough, along with other prizes.
The 10 finalists are The Bicycle Museum by Dandyhorse Media, Bonita's Ballroom & Latin Dance Studio, The Willow's Bark, StayFit LifeStyle, Argania Natural Health Clinic, Alexander Frames, Best Wishes in a Basket, Baby Bop Teething Accessories, Escape Maze, and Scars and Strops Ltd.
The evening will begin with a cocktail hour and networking from 5:30 to 6 p.m., followed by the finale from 6 to 8 p.m.
For more information, visit winthisspace.com.
"Bridges Out of Poverty" workshop for employers on March 7
The City and County of Peterborough Social Services, along with Agilec, Employment Ontario, Employment Planning & Counselling, Fleming Crew Employment Centre, and the Canadian Mental Health Association Haliburton Kawartha Pine Ridge, are hosting a free workshop for employers on "Bridges out of Poverty".
The Bridges out of Poverty fraemwork, which originated in the U.S. and has been adopted by other communities in Canada, aims to help people who grew up in poverty and educate the agencies who assist them. The workshop will provide information on the framework as well as the variety of financial incentives available for employers in the community. It will also provide information on understanding and retaining employees.
The free workshop takes place from 4 to 6 p.m. on Wednesday, March 7th at Agilec Peterborough office (Brookdale Plaza, 863 Chemong Rd, Unit 20-A). Refreshments will be served.
Space is limited. Register at bridgesforemployers.eventbrite.ca.