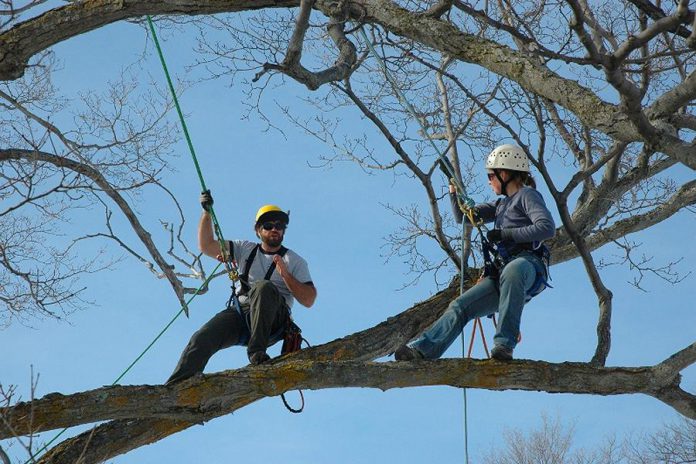 ---
President's Notes – February 2018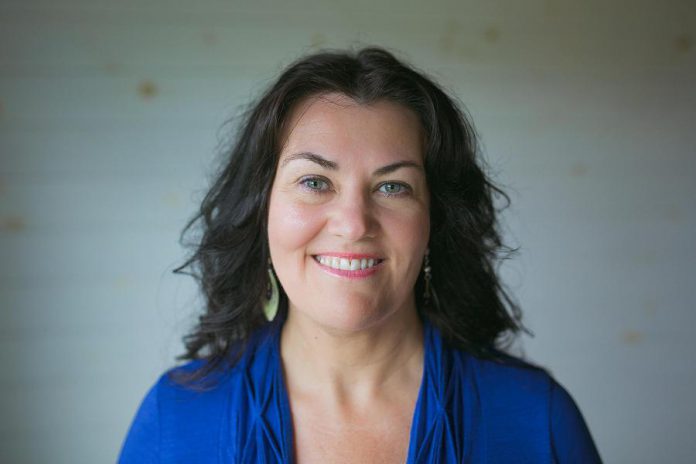 I hope that everyone enjoyed a happy & healthy holiday season!
Our annual Christmas Business After Hours was on Wednesday, December 13th at Kawartha Lakes Construction. This has become an annual event for them, and they combine it with a food/toy drive. Once again, it was a fantastic night, with great food, company and the coolest trees that their staff had made!
The January BAH was a Lakefield 'HOP', and many braved the weather to come and learn of, or visit, four local businesses. Thanks to Salon Sorella & Day Spa, Robyn's Nest Photography & Beauty, Your Body You, and Lakefield Pantry for a wonderful night of networking.
The Chamber is hiring: Engagement Coordinator
Deadline: Friday, February 9th
The Engagement Coordinator will responsibly and professionally ensure the Chamber is connecting with members, the community and consumers by planning and implementing a communications strategy that will include social media platforms, blog posts, email and website management.
Administrative responsibilities will include some financial tasks and staffing the front desk. Graduates in the field of communications, marketing or business are preferred. Read more.
Please submit your cover letter, resume, and expected hourly wage to generalmanager@kawarthachamber.ca by February 9th at 4:30 p.m.
Chamber Annual General Meeting – Wednesday, February 21st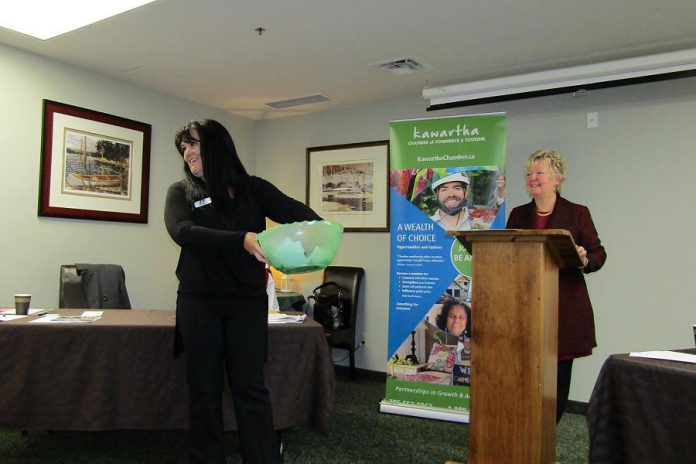 Kawartha Chamber of Commerce & Tourism Annual General Meeting takes place from 5 to 7 p.m. on Wednesday, February 21st, at The Village Inn in Lakefield.
2017 Highlights
Board of Directors Election
Door Prizes
Director Recognition
2016-17 Annual Report
Networking and Refreshments
2018-19 Slate of Directors
The 2018-19 Kawartha Chamber Board of Directors will be elected at the AGM on February 21st. Nominations will also be welcomed from the floor. The 2018-19 Slate of Directors is as follow:
Beginning the second year of a two-year term
Cindy Windover, Windover Plumbing
Scott Matheson, CIBC
Sheri Hockaday, Salon Sorella & Day Spa
Tom LaBranche, Village Pet Food & Supply
Tonya Kraan, Strexer Harrop & Associates
Nominated to renew or begin a two-year term
Chris Wilson, Let's Get Digital
Garry Douglas, North Kawartha Design and Kawartha Lakes Construction
Jillian Harrington, Clearview Cottage Resort
Kevan Herod, Herod Financial Services
Leslie Nunes, Kinetic Therapeutics
Mike Walker, Agilec
Penny Wilson, The Cozy Home
Tracy Logan, Logan Tree Experts
The Board Executive will be elected at the first regular Board Meeting in March.
Save the Date
Tuesday, March 20th, 7:30 to 9:30 a.m.
B.O.S.S. Business Owners Sharing Solutions – Young Professionals
Royal Canadian Legion Branch #77, 10 Nicholls Street, Lakefield
Hot Breakfast prepared by Jack's Family Restaurant
Cost is $15 for Members, $25 for Future Members
Wednesday, April 18th
Volunteer Appreciation Breakfast – All are welcome!
Guest Speaker: Sarah Burke, Habitat for Humanity Peterborough & Kawartha
Location TBD
Wednesday, May 9th, 7:30 to 9:30 a.m.
B.O.S.S. Business Owners Sharing Solutions – Mental Health in the Workplace
Royal Canadian Legion Branch #77, 10 Nicholls Street, Lakefield
Employee Benefits are an Alternative to Salary Increases
An attractive overall compensation package plays an important role in retaining an employer's most valuable assets — its employees.
With government cutbacks and increasing taxes, drug, hospital and paramedical costs, giving employees an increase in pay is not always the most cost-effective method of compensation.
10 Ways to Build a Canada That Wins – Canadian Chamber of Commerce
The Canadian Chamber of Commerce released 10 Ways to Build a Canada that Wins, a document that provides business, decision-makers and government with a series of clear priorities and objectives that, if addressed, will give Canada a competitive edge, improve productivity and grow the economy.
A strong and prosperous Canada depends on business growth, but businesses are grappling with daunting challenges-economic, political and technological-at home and abroad. To help them compete and grow, the Canadian Chamber developed the 10 Ways to Build a Canada that Wins to guide businesses, government and other stakeholders towards new opportunities. Read more.
Read 10 Ways to Build a Canada that Wins.
Logan Tree Experts celebrating 10 years
Logan Tree Experts recently celebrated their 10th anniversary! Matt and Tracy Logan started their tree care business in Lakefield, where Matt was born and raised. What started out as a small operation has grown into a full service tree care company with two production crews and a tree health care division.
"We at Logan Tree Experts wish to express our sincere appreciation to our Kawartha community for their trust and support over the years. We love what we do and hope it shows through our work!"
Thirteen Moons Hosting International Women's Day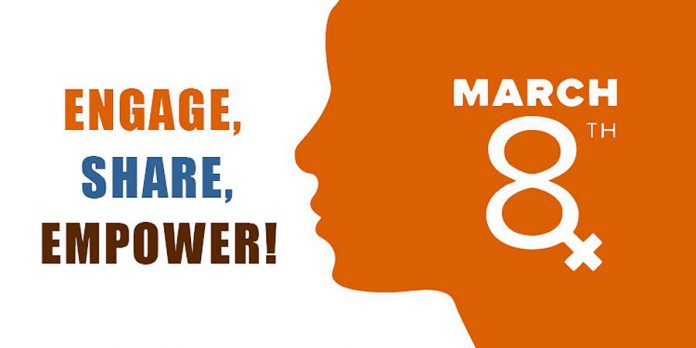 On Thursday, March 8th, Thirteen Moons Wellness will host the second annual International Women's Day Conference at Ashburnham Reception Centre in Peterborough.
The 2018 International Women's Day global theme is "Press for Progress." The focus of the day is to provide an opportunity for women to engage in learning, share triumphs and struggles, and ultimately, empower each other so we can continue to thrive as we play important roles in our families, workplaces, and communities. The conference features three keynote speakers, a choice of two 75-minute workshops, lunch and snacks.
Tickets are $145 + HST and available at www.iwdptbo.ca.
County of Peterborough 2018 Recognition Awards Nominations Open
The County of Peterborough invites nominations for the County of Peterborough 2018 Recognition Awards. Nominations will be accepted for any resident or group residing in the County of Peterborough who has raised the profile or made an extraordinary contribution to our community.
The nominee shall not have received a County of Peterborough Recognition Award for a similar category within the last 15 years. Unless otherwise indicated, there will be one award for each Township in each category. Read more.
Nomination forms are available online. Nominations close on March 15th.
Red Tape Challenge: Tourism
The Province of Ontario wants to hear your thoughts on how to cut red tape and make it easier to do business in Ontario.
Participate in the Red Tape Challenge and help the province identify the business regulations that need to be updated, improved or eliminated. They are currently consulting on regulations that apply to the tourism sector, but welcome ideas from those who work in other fields.
Canada Summer Jobs Deadline Extended
The deadline to apply for Canada Summer Job funding to hire secondary and post-secondary students between the ages of 15 and 30 has been extended to Friday, February 9th.
Selling Your Tourism Experience Workshop – March 1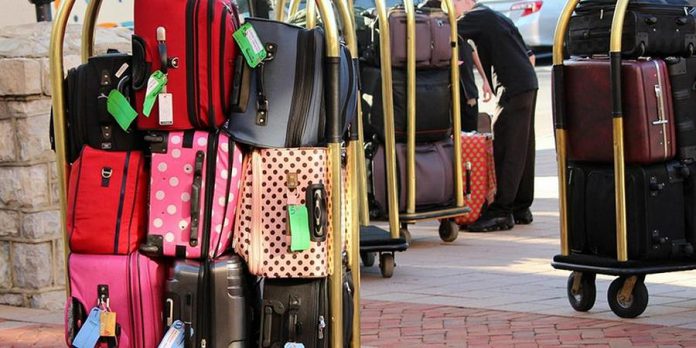 Do you want to access new markets? Do you want to ensure your tourism experience/package is sold effectively? Do you want to maximize your marketing budget and broaden your customer base?
Start by building a clear understanding of how to work within the tourism industry. Regional Tourism Organization 8 (RTO8) is hosting a workshop on March 1st from 1:30 to 4:30 p.m. at Super 8 Peterborough, 1257 Lansdowne Street.
The workshop is free to attend, but space is limited to 24 people. Learn more and register.
For more information about the businesses and events listed above, please visit the Kawartha Chamber of Commerce & Tourism website at kawarthachamber.ca.
All photos supplied by Kawartha Chamber of Commerce except where noted.