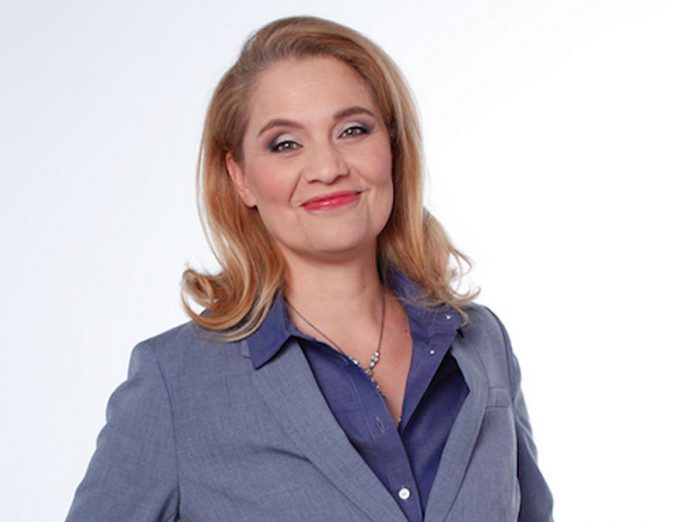 When it comes to relieving stress, laughter really is good medicine. It's no joke.
Scientifically, when we laugh our bodies release endorphins and dopamine, our brain's feel-good chemicals. The result? We can better cope with stress, boost our immune systems. and lighten our moods.
If more chuckles, giggles and hearty belly laughs is exactly what the doctor ordered, Judy Croon wants you to have a double dose of it. The Toronto-based comedian, motivational speaker and humour coach says being able to laugh at yourself is instrumental to surviving difficult times.
"Laughter is a powerful tool for managing conflict and reducing tension when emotions are running high," Croon says.
Making humour a stress-reducing tool is one of the goals of Croon's keynote to be delivered at the Peterborough's second annual International Women's Day Conference, hosted by Thirteen Moons Wellness, on Thursday, March 8th.
Everyone can find humour in every tough situation we encounter, says the comedian who has opened for celebrities like Jon Stewart, Joan Rivers, Lewis Black, and Robert Klein.
She would know. Croon's aspirations of becoming a veterinarian became less of a reality after a biology experiment went terribly wrong during her second-year studies at university.
Her academic dreams were punctuated by struggle and loss when the eight generations of fruit flies that she had been studying managed to escape out the lab window.
The great fruit fly getaway resulted in a failed semester — the catalyst behind her decision to drop of out school.
"I thought, this is a sign that I really shouldn't work with animals," Croon says, laughing.
Her misfortunes didn't come without a backup plan. Looking for a clear-cut answer for what to do next, she packed her bags, jumped in her car, and drove from Calgary to Los Angeles to try her hand at standup comedy.
"I held my feet to the fire when I had my fruit fly nervous breakdown and ended up making this huge career change to do standup full-time," she says. "I don't know what got into me, honestly! I just wanted to try something fun."
Croons credits brash comedian Joan Rivers who, she says, provided a model for her decision to become an aspiring comic.
"I remember seeing Joan Rivers hosting The Tonight Show on TV and I thought, wow that is so cool; what a neat profession."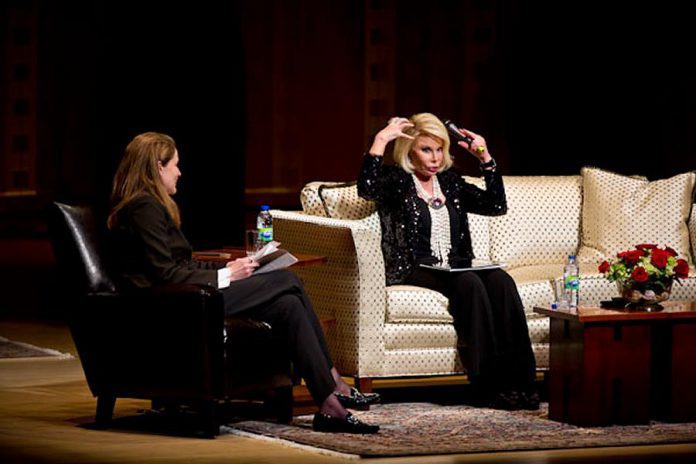 Croon quickly learned that there was no easy way to automatically break into standup comedy. Regardless of her focus and perseverance, the comedy club scene was a harsh reality.
"It was a really good wake-up call going from zero experience in comedy to doing standup all of a sudden. I took spots at The Comedy Store (a comedy club located in West Hollywood) and I did improv. In LA, you're just another number onstage. You could be asked to hit the stage right after Jerry Seinfeld or Chris Rock. I've had great sets and super scary sets where it was like crickets."
After three months of performing segues and punchlines on the Sunset Strip, Croon packed her bags again and drove her car north across the border, eventually settling in Toronto where she did standup comedy shows with Yuk Yuk's for seven years.
That was followed by radio show gigs for many years in Ottawa and Montreal.
Croon admits her background as one of three daughters who lived and worked their way across the country with her "hilarious" Guyanese mother and "quirky" Dutch father for his insurance job, made her ripe to develop a great sense of humour and adaptability. For her, those years were idyllic.
"My mom was really funny and the life of the party. I definitely grew up in a household where jokes and humour were appreciated, so that was fostered in me since I was a kid.
"My parents are very much the pull-yourself-up-by-your-bootstraps kind of people. My dad grew up during World War II where his family basically had pots over their heads underneath the basement stairs, and my mom grew up during a depression in Guyana. They had a no-nonsense attitude, but a lot of laughter. Sometimes laughter gets you through some dark times."
VIDEO: Judy Croon – Motivational Speaker, Comedian, Humour Coach

Croon adds that even though it's a well-known fact that stress increases our chances of developing chronic illnesses, it's also shrinking our noggins too. The good news?
"When we laugh, we relax. When we relax, we learn," she says.
The flavour of her keynote on March 8 will be "fun and energetic, with a ton of laughter" she says. Also expect a lot of takeaways as she explores a variety of stress-relieving ingredients.
"I'm hoping people will have this big aha moment. Maybe it'll add a few extra minutes, hours, days, or even years to your life. If it does, I've done my job."
Tickets are still available for the International Women's Day Conference Peterborough. For more information about the conference and to register, visit www.iwdptbo.ca.