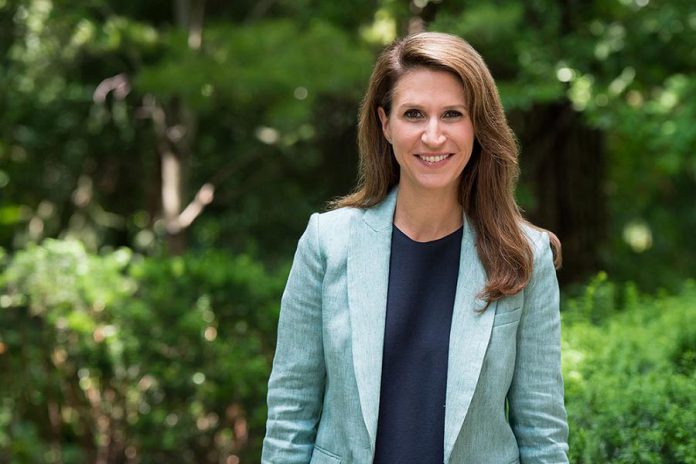 Caroline Mulroney, who is competing for leadership of the Ontario Progressive Conservative (PC) Party, is making campaign stops in Haliburton on Monday (March 5) and in Peterborough on Tuesday (March 6).
Mulroney will be at the Royal Canadian Legion Branch in Haliburton from 1 to 2 p.m. on March 5th and at the Holiday Inn Waterfront in Peterborough from 7 to 8:30 a.m. on March 6th. A light breakfast will be served at the Peterborough event.
Best known as the eldest child and only daughter of the former Prime Minister Brian Mulroney, the 43-year-old lawyer and businesswoman lived and worked in the U.S. for 12 years, where she acquired U.S. citizenship. She returned to Canada in 2005 to work as a financial analyst. In 2011, she co-founded The Shoebox Project, a non-profit that provides toiletries to women living in shelters.
She was acclaimed the PC candidate in York—Simcoe in September 2017 and has no previous experience in politics.
Mulroney is competing for the leadership with former PC MPP Christine Elliott, former Toronto city councillor Doug Ford, and Catholic school parent advocate Tanya Granic Allen.
Both Ford and Elliott held campaign rallies in Peterborough on February 21st and February 27th, respectively.
Members of the Ontario Progressive Conservative party will be voting for their new leader until Friday, March 9th (the deadline has been extended by a day). The results of the leadership contest are expected to be revealed on March 10th.