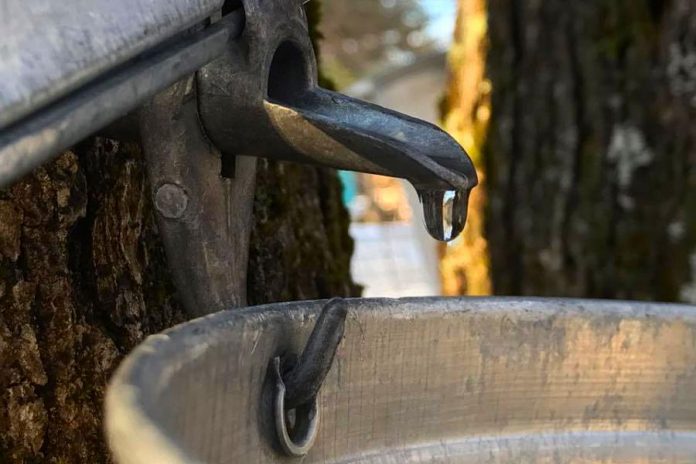 ---
B.O.S.S. Features Young Professionals – March 20th
Join the Chamber on Tuesday, March 20th at the Royal Canadian Legion Branch 77 in Lakefield for its next Business Owners Sharing Solutions (B.O.S.S.) session, featuring some of the Chamber's Young Professional Award recipients.
The panel will include:
Erin McLean of McLean Berry Farm
Lisa Besseling of Stony Lake Furniture Co, and
Matt Logan of Logan Tree Experts.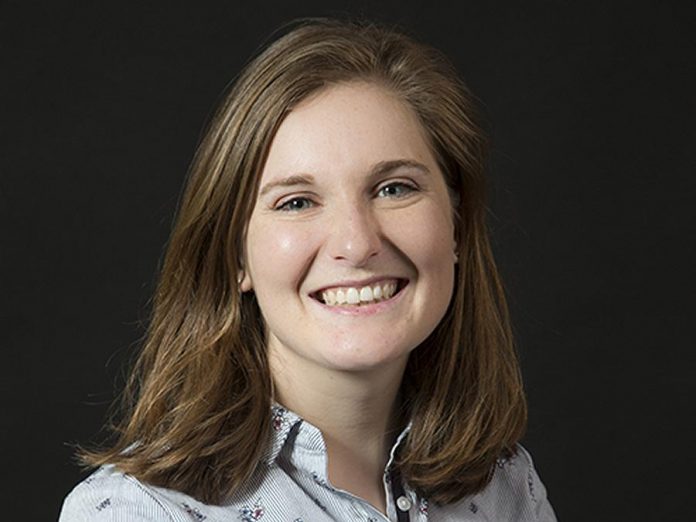 The BOSS session will be moderated by Julia Wood, the Economic Development Officer for the Rural and Agriculture sectors at Peterborough & the Kawarthas Economic Development (PKED).
Prior to joining the team at PKED, Julia was the vice president of a not-for-profit organization that advocates for a stronger post-secondary education sector in Ontario and Canada through evidence-based policy development. Julia's passions for education and youth empowerment have continued to play an important role in her career, as she now supports young entrepreneurs in starting and growing their businesses.
As a long-time local and rural resident, Julia is excited to promote Peterborough & the Kawarthas as a desirable place to live, work, play, and invest for young professionals.
The BOSS seminar is being held at the Royal Canadian Legion Branch 77, 10 Nicholls Street, Lakefield from 7:30 to 9:30 a.m. on Tuesday, March 20th. A hot breakfast will be provided by Jack's Family Restaurant. Cost to attend is $15 for Chamber members and $25 for future members. Register now.
The Chamber thanks its professional development sponsor, Lynn Woodcroft, Sales Representative with Royal LePage Frank Real Estate.
Save the Date: Volunteer Breakfast on April 18th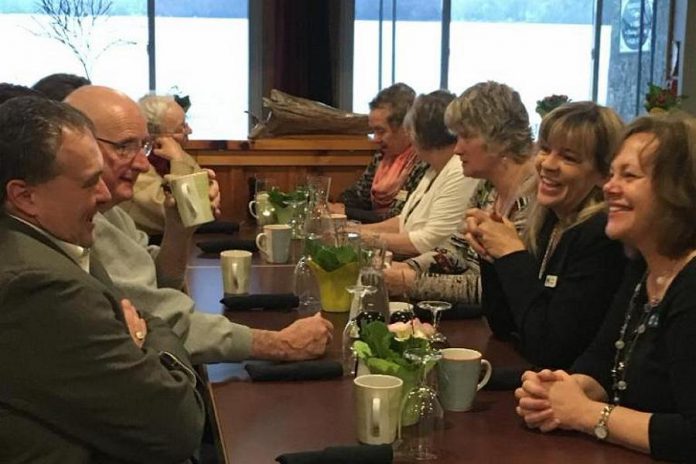 The Annual Volunteer Appreciation Breakfast is taking place on Wednesday, April 18th at Burleigh Falls Inn.
The cost is $20+HST and free for Chamber volunteers. All are welcome to attend.
This year's guest speaker is Sarah Burke of Habitat for Humanity Peterborough & Kawartha Region. The event will run from 7:30 to 9 a.m.. Register now.
Earn a Free Chamber Membership
The Chamber is excited to announce a new initiative where you can earn your membership for free! There are two ways you can do this:
Pay your membership dues within 30 days of the invoice date and be entered into a draw for a free membership next year.
Refer a new member and once they have paid, you will earn 10% off next year's membership. Refer 10 new members and yours is free.
For more details, contact the Chamber office at 705-652-6963 or email membership@kawarthachamber.ca.
Pharmacare Must Address Outstanding System Gaps, Maintain High Quality Coverage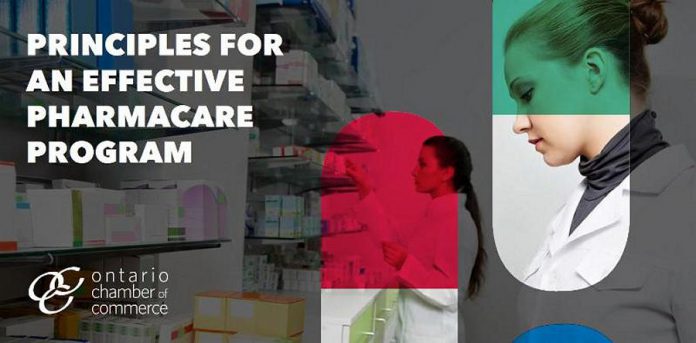 The Ontario Chamber of Commerce (OCC) has released Principles for an Effective Pharmacare Program, a policy report that provides guidelines for the federal and Ontario governments to follow when considering reforms to pharmaceutical coverage, which has implications for both governments. The report highlights five principles against which new pharmacare proposals can be tested to ensure an effective and sustainable program.
In its budget, the federal government announced it will begin consultations on a pharmacare program with former Ontario Minister of Health and Long-Term Care, Dr. Eric Hoskins, leading the initiative. With increasing demand for national pharmacare in Canada, the OCC has engaged in its own consultations over the last few months with a diverse group of health, life sciences and insurance stakeholders to develop and endorse the test of principles.
RTO8 Partnership Allocation Guidelines and Applications Now Available
RTO8's 2018-19 Partnership Allocation program is launching on April 1st, but you can now review the requirements and submit your application.
The 2018-19 Partnership Allocation Program Guidelines document is available for download now. Please read this document prior to submitting applications or discussing your project ideas with Kawarthas Northumberland staff.
Applications are reviewed and approved on an ongoing basis, so it is recommended that you plan ahead and submit them as early as possible. Applications can be submitted immediately, but will not be reviewed until the program officially begins in April. General applications are due by November 16, 2018 or until funds have been depleted.
Red Tape Challenge: Tourism
The Province of Ontario wants to hear your thoughts on how to cut red tape and make it easier to do business in Ontario.
Participate in the Red Tape Challenge and help the province identify the business regulations that need to be updated, improved or eliminated. They are currently consulting on regulations that apply to the tourism sector, but welcome ideas from those who work in other fields.
The consultation period ends on March 31st. Learn more.
Feedback Requested: Pupil Accommodation Review
In June 2017, Ontario launched its Plan to Strengthen Rural and Northern Education in which the Ministry of Education committed to revising its Pupil Accommodation Review Guideline (PARG) and Community Planning and Partnerships Guideline (CPPG).
The amended PARG will be posted to the ministry's website for six weeks, until March 23rd. After gathering further input, the final amended PARG will be released later in the spring.
All school boards and municipalities are encouraged to review the draft. Learn more.
Order Tree Seedlings By March 23rd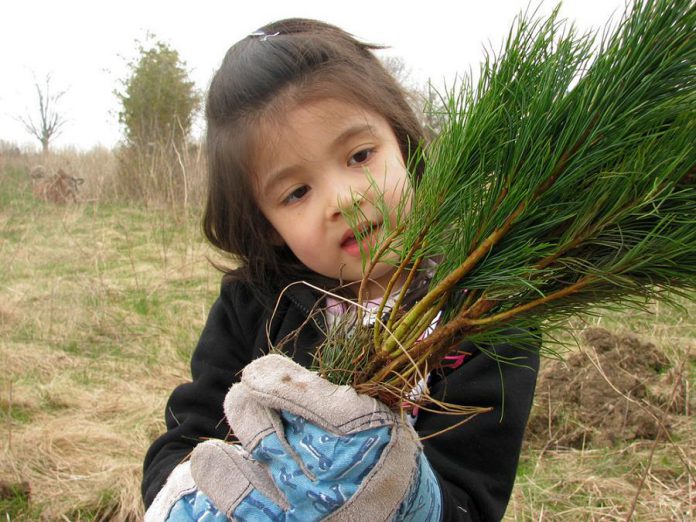 Otonabee Conservation is pleased to offer the Tree Seedling Program to watershed landowners.
Through the program, you may order trees and shrubs from a selection of species that you can plant to reforest land or add to the biodiversity of your forest property.
Tree Seedlings can be ordered through the online ordering system, or by contacting the Otonabee Conservation office by email at treesales@otonabeeconservation.com or by phone at 705-745-5791.
Maplefest Begins March 10th at McLean Berry Farm
There is nothing quite as sweet as springtime and McLean Berry Farm proves this every year at their annual Maplefest.
At Maplefest, there are a ton of fun activities for the entire family. Whether it's going for a wagon ride, eating pancakes with fresh maple syrup or seeing how the sweet stuff is made, there is something for everyone.
Maplefest runs March 10th and 11th, 17th and 18th, and 24th and 25th from 9:30 a.m. to 4 p.m. at McLean Berry Farm (2191 16th Line, Lakefield).
For more information on activities and events, visit www.mcleanberryfarm.com
Oxford College Open House March 10th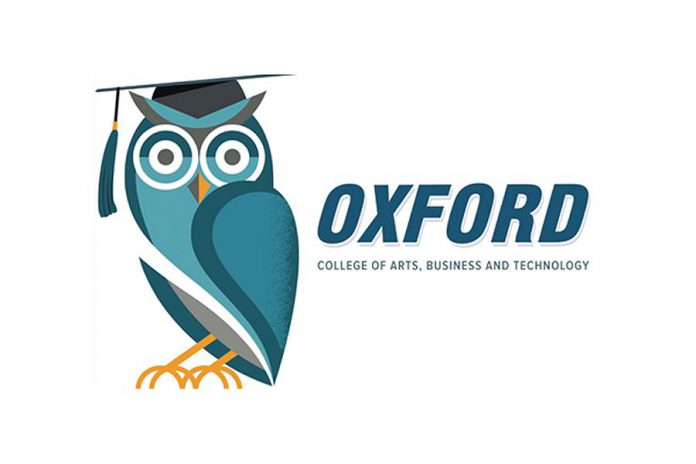 Oxford College of Arts, Business and Technology in Peterborough is hosting an information session on Saturday, March 10th from 1 to 3 p.m.
You can learn about the college's programs, including Advanced Esthetics and Spa Operations, Massage Therapy, and Video Game Designer.
Free refreshments, massage, and face painting will be available, with prizes to be won. For more information or to reserve your spot, call 705-742-5565. Learn more.
A Retail Makeover for Your Business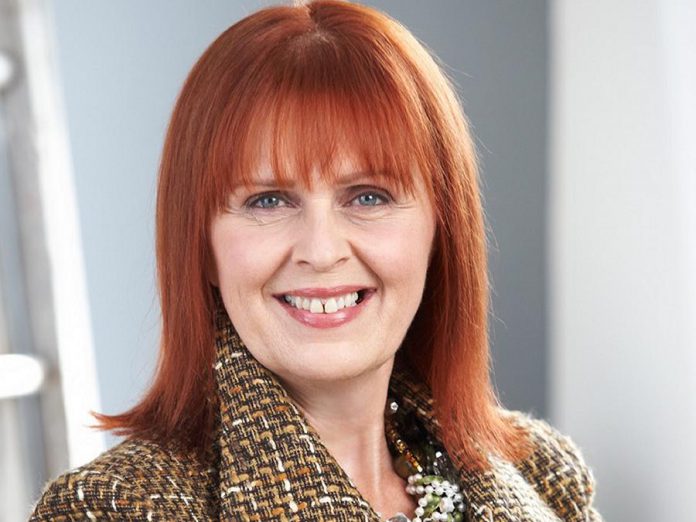 Do you need a fresh perspective on how to make your retail business attractive to customers?
Join the Peterborough DBIA and Peterborough & the Kawarthas Economic Development as they welcome retail expert, Barbara Crowhurst for a morning session that will have you evaluate your business and consider how you generate traffic, engage more customers and generate higher revenues.
The session is taking place on Tuesday, March 27th from 8 to 11:30 a.m. at the VentureNorth Board Room (Lower Level), 270 George Street N, Peterborough. Tickets are $10.
Understanding and Keeping Employees Workshop
A free workshop for employers is taking place on Wednesday, March 7th from 4 to 6 p.m. at Agilec Employment Services (20A-863 Chemong Road, Brookdale Plaza, Peterborough).
This event will provide you with information on the Bridges out of Poverty framework as well as the variety of financial incentives available for employers in our community.
Space is limited, register here.
Municipality of Trent Lakes Meetings and Workshops
Buckhorn Greenspace/Streetscape Survey
The Trent Lakes Economic Development Committee is hosting a public meeting on Wednesday, March 7th from 7 to 9 p.m. at St. Matthews Church (1937 Lakehurst Rd., Buckhorn) regarding the Greenscape/Streetscape Design Plan for Buckhorn.
Comments and input are welcomed from the public for this exciting new venture to revitalize the downtown core of the hamlet of Buckhorn.
Public Meeting – Proposed Changes to Building Permit Fees
The Council of the Corporation of the Municipality of Trent Lakes will hold a public meeting on Tuesday, March 20th at 3 p.m.in the Council Chambers to consider proposed changes to Building Permit Fees imposed under Section 7 of the Building Code Act.
The purpose of this meeting is to give the public an opportunity to review the proposed revisions to the Building Department fee schedule.
All are welcome to attend the public meeting and/or make written or verbal representation either in support of or in opposition to the proposed fees.
Small Business Workshop
Trent Lakes Economic Development Committee Small Business workshop about Occupational Health and Safety is taking place on Wednesday, March 14th from 7 to 9 p.m. at Cavendish Hall (18 Community Complex Dr., Trent Lakes).
County of Peterborough 2018 Recognition Awards Nominations – March 15th deadline
Nominations for the County of Peterborough 2018 Recognition Awards close on Thursday, March 15th.
Nominations will be accepted for any resident or group residing in the County of Peterborough who has raised the profile or made an extraordinary contribution to our community.
Nomination forms are available online.
Upcoming Events
Paint Nite at the Buckhorn Community Centre – March 7th
Free Senior Skating, Lakefield – March 9th
Public Skating in Apsley – March 10th
Free Income Tax Clinic – March 15th
Performing Arts Lakefield, Motus O presents The Prisoner of Tehran – March 23rd
For more information about the businesses and events listed above, please visit the Kawartha Chamber of Commerce & Tourism website at kawarthachamber.ca.
All photos supplied by Kawartha Chamber of Commerce except where noted.