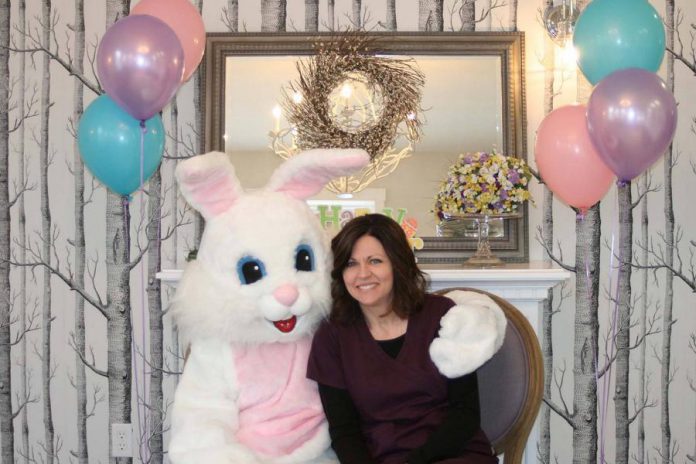 ---
Employment Standards Act Info Session Information Session – April 4th
On Wednesday, April 4th, the Kawartha Chamber is hosting a workshop on the Employment Standards Act, 2000 (ESA) including recent changes to labour laws under the Fair Workplaces, Better Jobs Act, 2017 (Bill 148).
The session will include a speaker from the Ministry of Labour who will cover details on minimum wage, hours of work, public holidays, leave of absence, termination, and more. A question and answer period will follow.
While all employers are aware of the recent changes to minimum wage, many have not yet recognized the impact of the new method of calculating statutory holiday pay or the requirement to provide up to 10 (including two paid) personal emergency leave days. Attend this session to be certain you are compliant with the ESA.
Doors open at 5 p.m. and the guest speaker will be introduced at 5:15 p.m. The session is taking place at the Lakefield Legion, 10 Nicholls Street. All business professionals are welcome and encouraged to attend. Admission is free, but please register so the Chamber can arrange for enough seating. Contact the Chamber office at 705-652-6963 or email events@kawarthachamber.ca for more details.
To make efficient use of the Q&A time, attendees are encouraged to send their questions in advance. Please email them to generalmanager@kawarthachamber.ca.
The Chamber thanks its professional development sponsor Lynn Woodcroft, Sales Representative with Royal LePage Frank Real Estate, and the Royal Canadian Legion Branch 77.
Chamber hiring summer staff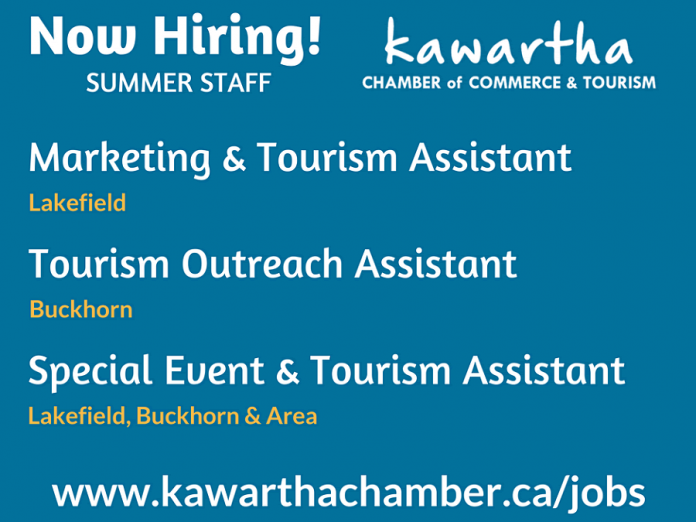 The Chamber is now accepting applications for three summer staff positions: Marketing & Tourism Assistant in Lakefield, Tourism Outreach Assistant in Buckhorn, and Special Events & Tourism Assistant in Lakefield, Buckhorn and area.
Visit www.kawarthachamber.ca/jobs for details.
Qualified applicants are invited to email a cover letter and resume by 4:30 p.m. on Friday, April 13th to generalmanager@kawarthachamber.ca, indicating the job title in the subject line.
These positions, which are dependent on funding, require the applicant to have been registered as a full-time college or university student during the preceding academic year and intending to return to school on a full-time basis during the next academic year. The successful candidate must be under 30 years of age when beginning employment.
Save the Date: Volunteer Breakfast – April 18th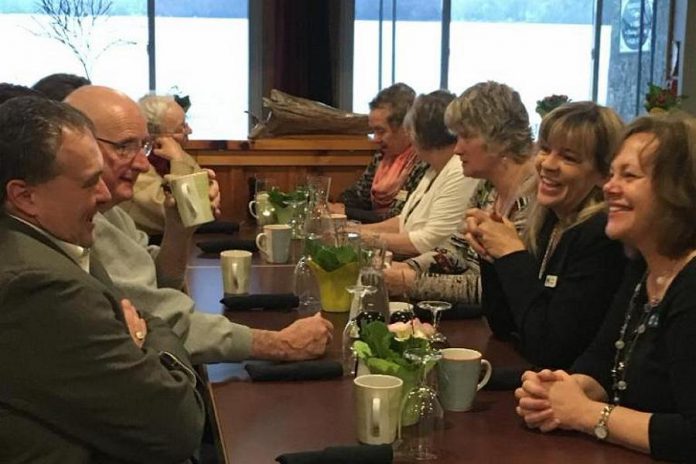 The Chamber's Volunteer Appreciation Breakfast is taking place on Wednesday, April 18th at Burleigh Falls Inn & Suites.
This event is free for Chamber volunteers, and $20+HST for guests. All are welcome to attend.
This year's guest speaker is Sarah Burke of Habitat for Humanity Peterborough & Kawartha Region. The event will run from 7:30 to 9 a.m.. Learn more.
The Chamber thanks its networking event sponsor, Blue Diamond Window Cleaning.
Save the Date: BOSS Mental Health in the Workplace – May 9th
The Chamber's next Business Owners Sharing Solutions (BOSS) session will focus on mental health in the workplace.
The panel will include:
Ashley Challinor, Ontario Chamber of Commerce
Dave Pogue, Team 55 Tackling Suicide Awareness
Jack Veitch, Canadian Mental Health Association – Haliburton, Kawartha, Pine Ridge
This session is taking place at the Lakefield Legion from 7:30 to 9:30 a.m. on Wednesday, May 9th and will focus on coping strategies and techniques for mental health in the workplace. Admissions is $15 for Chamber members and $25 for future members! More details to come.
The Chamber thanks its professional development sponsor Lynn Woodcroft, Sales Representative with Royal LePage Frank Real Estate.
Chamber and Service Ontario Easter Hours
The Kawartha Chamber office and ServiceOntario in Lakefield will be closed on Friday, March 30th for Good Friday.
Quality of Life & Jobs Summit – April 11th
Peterborough-Kawartha MP Maryam Monsef is bringing together community members, innovators, artists, employers, and the local workforce for an afternoon of networking, learning, and connecting the needs of our community with the potential of our people.
This event is taking place from 2 to 6 p.m. on Wednesday, April 11th at McDonnel St. Activity Centre (577 McDonnel St., Peterborough).
Registration and details of the session will be available soon.
For more information, contact Maryam Monsef's office at 705-745-2108 or maryam.monsef@parl.gc.ca.
Welcome New Member

acorn30
705-201-1663 , acorn30.com, heather@acorn30.com
"acorn30 is a full service marketing agency. Using innovation to help businesses grow, the agency builds creative campaigns. From developing a brand to executing a strategy, acorn30 can help businesses with websites, mobile apps, traditional marketing, public relations, branding and online organic and paid campaigns."
Chamber Members Are Hiring
Easter Bunny at Village Dental Centre on April 2nd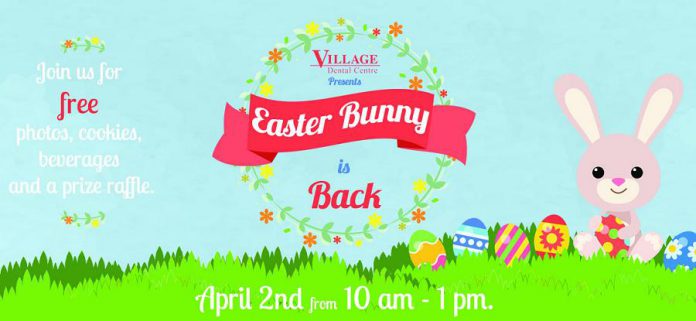 Visit Village Dental Centre on Monday, April 2nd from 10 a.m. to 1 p.m. for free photos with the Easter Bunny.
Enjoy cookies, beverages, and a prize raffle. Everyone is welcome and there is no cost.
Village Dental Centre is located at 57 Queen Street in Lakefield. Contact Alicia at 705-652-6604 for more details.
Canadian Canoe Museum 2018 Wipper Lecture with Geoff Green – April 11th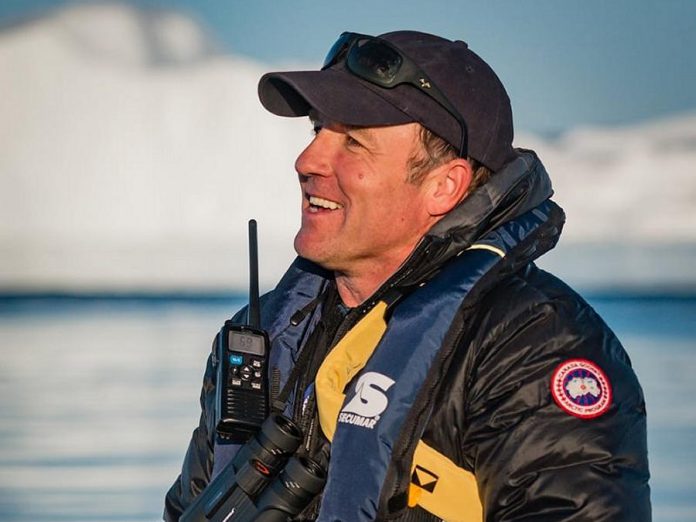 The Canadian Canoe Museum has announced the 2018 Wipper Lecturer will be Geoff Green, founder and expedition leader of Canada C3.
Geoff is an Ottawa-based educator and adventurer who led the 150-day journey through the Northwest Passage on a re-purposed Coast Guard icebreaker called the Polar Prince.
On the ship were three canoes, one of which was a beautiful birch bark craft on loan from The Canadian Canoe Museum.
On Wednesday, April 11th, Geoff will be returning the borrowed canoe (now perhaps the 'most travelled' item in the collection!), and will deliver a talk on how canoes and canoe-messaging was an integral part of the Canada C3 project.
The event runs from 6:30 to 8:30 p.m. at The Canadian Canoe Museum (910 Monaghan Rd., Peterborough), Admission is by donation. For more information, email victoria.veenstra@canoemuseum.ca or call 705-748-9153 ext. 218.
Applications now being accepted for 2018 Summer Company
Peterborough & the Kawarthas Business Advisory Centre is now accepting applications for aspiring student entrepreneurs through the Summer Company program.
Summer Company is the Government of Ontario's flagship youth entrepreneurship program that connects students ages 15 to 29 with training, mentorship and funding to start a summer business. This year, nine grants up to $3,000 are available for young aspiring business owners between the ages of 15 to 29 from the City and County of Peterborough.
Abbeyfield House Society of Lakefield Gala Fundraising Concert – April 23nd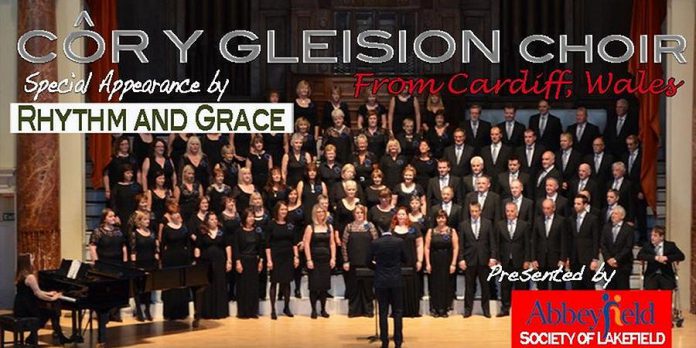 Abbeyfield Society of Lakefield is pleased to announced its Gala Fundraising Concert on Monday, April 23rd at the Selwyn Outreach Centre. Doors open at 6:30 p.m.
Tickets are available online and will also be available at Kawartha Home Hardware and Happenstance Books & Yarns in Lakefield, and at Long & McQuade in Peterborough.
The evening will feature the Cory Gleison Choir from Cardiff, Wales, and a special appearance by Rhythm & Grace. Come out and enjoy an enjoyable evening of exciting musical entertainment to help support building the first Abbeyfield House in Lakefield — a unique alternative housing option for Lakefield seniors. For more information, call 705-652-3856.
Upcoming Events
The Easter Bunny is Back at Village Dental Centre – April 2nd
Performing Arts Lakefield – The Happy Pals New Orleans Party Orchestra – April 6th
Taste of Europe at the BCC – April 7th and 8th
Lakefield Literary Festival Spring Event – April 9th
Social Media for Beginners, Trent Lakes – April 12th
For more information about the businesses and events listed above, please visit the Kawartha Chamber of Commerce & Tourism website at kawarthachamber.ca.
All photos supplied by Kawartha Chamber of Commerce except where noted.