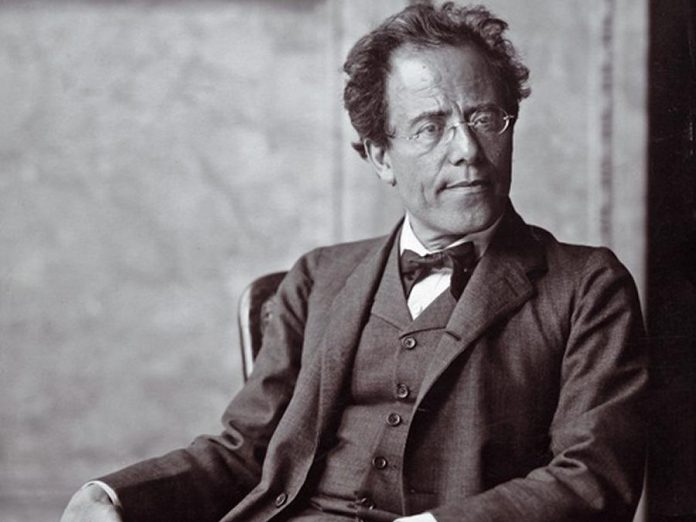 The Peterborough Symphony Orchestra (PSO) is closing an adventurous 2017/18 season with a monumental finale concert on Saturday, May 26th at Emmanuel United Church East in Peterborough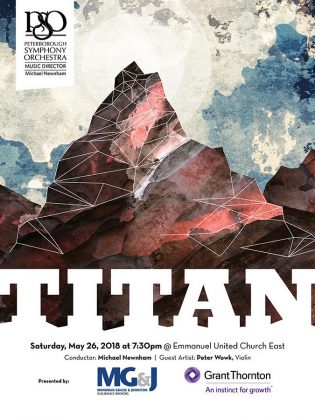 For the first time in Peterborough, the PSO presents Gustav Mahler's Symphony no. 1 "Titan", an epic piece composed in 1888 for large orchestra. The concert is sponsored by Monkman Gracie & Johnston and Grant Thornton.
In the late 19th century, Austrian composer Mahler's lofty aim was to create a symphonic journey that encompassed the whole world. To achieve what The Guardian music writer Tom Service calls "the most crazily ambitious symphonic project in the genre's history," Mahler fused "the symphonic poem with the architectural cohesion of earlier models" and incorporated "everything from the world around him, in nature and on the street, to his latest poetic and philosophical obsessions".
Michael Newnham, the PSO's Music Director and Conductor, further explains the magnitude of Mahler's work — and of Symphony no. 1 in particular.
"Mahler's nine symphonies are a complete musical universe, with each one being a world unto itself," Michael says. "This music, while rooted in the romanticism of Mahler's day, is also a bridge into our modern sound world. The combination of emotions, nature, folk music and klezmer street music speaks to us directly and personally. This symphony is the perfect introduction to Mahler's world."
Not only was Mahler's Symphony no. 1 a significant contribution to the world of music, its performance by the PSO will be a particular accomplishment for the orchestra under Maestro Newnham's direction. It's the PSO's first foray in performing one of Mahler's symphonies and, on May 26th, there will be 79 musicians on stage at Emmanuel Church to perform the work.
"These works are considered to be benchmarks for any orchestra in technique and expression," Michael says. "Mahler's music was the reason I became a conductor."
Michael also describes some of the cultural significance of Mahler's grand First.
"At a time and place rife with anti-Semitism, Mahler bravely chose to include influences of music that he grew up with in the synagogue and on the street in the symphony, paving the way for composers of Jewish and other backgrounds to do similar things."
VIDEO: Gustav Mahler's Symphony No. 1 performed by Lucerne Festival Orchestra

The work will be complemented at the May 26th performance by the rest of the evening's program.
"As a sign of respect, the PSO is playing other music with a Jewish theme in this concert," Michael explains. "Toronto composer Srul Irving Glick's colourful Suite hébraïque and John Williams' atmospheric Three Pieces from Schindler's List were chosen."
Award-winning Kawartha Youth Orchestra concertmaster alumnus Peter Wowk will perform with the PSO for the performance of Williams' music from the 1993 Steven Spielberg film. Michael is pleased to collaborate with Peter again.
"We are all very happy that Peter Wowk is returning home — this time as soloist with the PSO — after winning a competition and appearing with the Kitchener-Waterloo Symphony."
Peter began his violin studies at the age of 5 in Peterborough under the tutelage of Orest Krechkovsky and, later, under Witold Swoboda. He is currently a student of Jerzy Kaplanek at Wilfrid Laurier University, where he is completing the third year of a BMus in Violin Performance.
In masterclass and lesson, Peter has worked with notable artists and pedagogues such as the Penderecki String Quartet, Noah Bendix-Balgley, Martin Beaver, Annalee Patipatanakoon, and Dr. Brenda Brenner. As a soloist, Peter has performed with the WLU Symphony Orchestra and the Kitchener-Waterloo Symphony Orchestra. This summer, Peter will also be performing throughout Ontario, Quebec, Germany, and Scotland, as a select member of the 2018 National Youth Orchestra of Canada.
'Titan' begins at 7:30 p.m., but ticket holders are invited to attend Meet the Maestro, a popular pre-concert chat with Maestro Newnham in the church at 6:40 p.m.. Doors into the main seating areas of the church are scheduled to open at 6:30pm.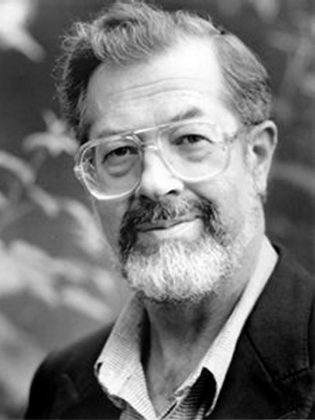 Although 'Titan' takes place at Emmanuel United Church East (534 George St. N., Peterborough, formerly known as George Street United Church), single concert tickets are only available from the Showplace box office. Tickets are priced at $38.50 for adults and $10 for students. Tickets are available in person at the box office (290 George St. N, Peterborough), by phone at or call 705-742-7469, or online at www.showplace.org.
Volunteers will be on hand at the church to collect PSO subscription renewal forms from current subscribers. The PSO 2018/19 season brochure will be mailed to subscribers ahead of the concert. The brochure includes concert information and the renewal form, which can be returned at 'Titan' or by mail to P.O. Box 1135, Peterborough ON K9J 7H4. Current subscriber seats will be held for renewal until June 18, 2018. After this deadline, seats that have not been renewed may be made available to the public.
Seating at 'Titan' at Emmanuel United Church East is general admission, but there will be sections of seats reserved for PSO season subscribers. Volunteer ushers will be available to assist audience members, including those who require use of the elevator to access the main floor of the church. The elevator entrance is located outside of the church, to the left of the main entrance on George Street.