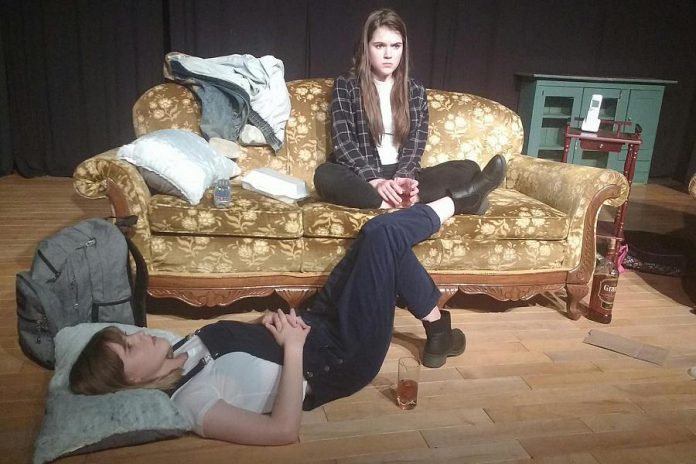 On Friday, May 18th, the Lindsay Little Theatre opens up some heavy emotional baggage with director Rebecca Bloom's production of late British playwright Clare McIntyre's My Heart's A Suitcase.
Featuring the talents of Anwen O'Driscoll, Mackenzie Krunyf, Ilan O'Driscoll, Tori O'Neil, Andre Canivet, Katisha Shaw, and Vasco J.W. Silva, this award-winning British play sports strong performances in an emotionally charged show.
Making its debut at the Royal Court Theatre in London in 1990, My Heart's A Suitcase was one of the celebrated plays to come from Britain's feminist theatre movement that emerged in the 1980s. Containing a multitude of various subjects, including PTSD, depression, illness, fear, and class conflict, the play earned McIntyre the most promising playwright award from The London Evening Standard and quickly became a fixture of feminist literature.
Chris (Anwen O'Driscoll), an angry waitress suffering from PTSD from a recent emotional trauma, accepts the offer to stay in a beach-side flat owned by an old flame who has become wealthy. Although reluctant to stay in the sparsely decorated apartment, Chris succumbs to the encouragement of her best friend Hannah (Mackenzie Kruyf / Ilan O'Driscoll), a good-natured ceramics teacher who has just been diagnosed with multiple sclerosis.
However, it's quickly established that this isn't going to be a blissful weekend getaway for either of them. As Hannah embraces life, Chris wallows in self-pity and fear, which manifests in the form of two figures in her own mind: the motherly and religious Luggage (Katisha Shaw) and the horrifying Pest (Vasco J.W. Silva), a product of her mental and emotional trauma.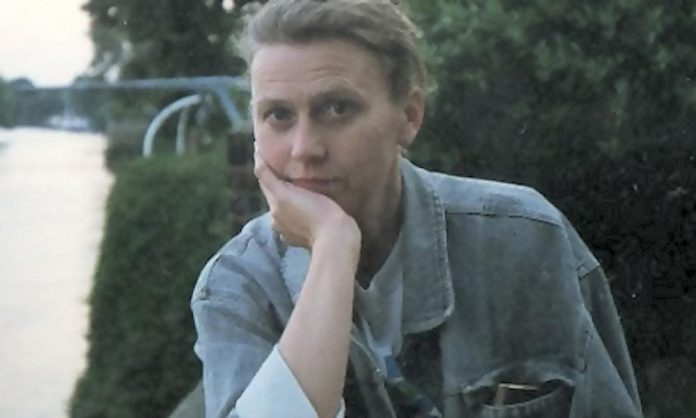 Meanwhile, the girls encounter another pair of intruders in their ill-fated weekend getaway: the flat owner's uppity wife Tunis (Tori O'Neil) and an alcoholic businessman named Elliot (Andre Canivet). Forever searching for an answer to their place in the world, the girls seek solace in an uncompromising world where, ultimately, their only sense of peace is based on their frame of mind.
My Heart's A Suitcase is a well-acted and produced production, although the script suffers from some structural flaws that left me searching for more. But through the talents of the performers on stage, the problematic script is well executed.
CBC viewers will recognize Anwen O'Driscoll, in the lead role of Chris, as the actress who plays Taylor Matheson on the hit dramatic series Burden of Truth. Angry, depressed, and self-isolated, Chris is captive to her emotional fears as well as her crippling cynicism. Obsessed with her role in life and the fact she is not part of the elite, Chris is angry at the world to the point that she can't even go out into it.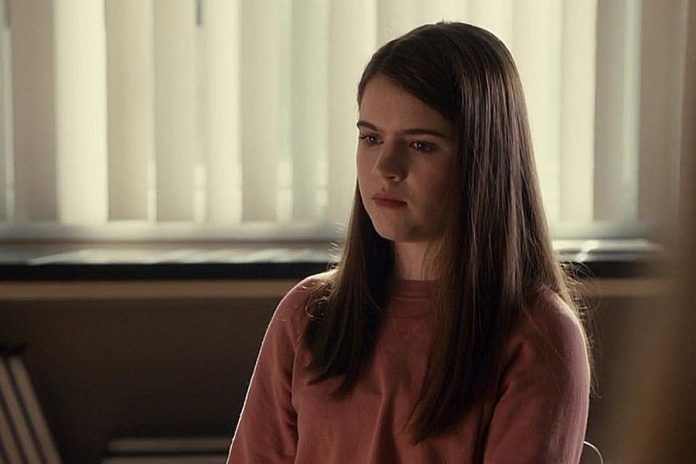 Anwen manages to bring something likeable and sympathetic to her hostile and toxic character. This is partially due to her inner conversations with Luggage and Pest, but mainly because of the conviction in her performance.
The role of Hannah will be played by two different performers, Mackenzie Kruyf and Ilan O'Driscoll, on different nights. The performance I watched featured Ilan, who happens to be Anwen's real-life sister. Although a supporting character in the piece, Ilan's performance makes her the audience favourite — not only because she creates Hannah's sunny disposition which evens out Chris' darkness, but also because of her perfect sense of comedic timing and subtle yet effective delivery. Ilan makes every sentence count with her unusually quiet and understated tone that steals every scene.
The two sisters have a natural patter with one another, with Ilan getting the cute moments. Her performance not only steals the show, but steals the audience's hearts. Ilan O'Driscoll is someone to keep an eye on, especially when she makes her big screen debut in a character part in the big-screen adaptation of DC Comic's Shazam in 2019.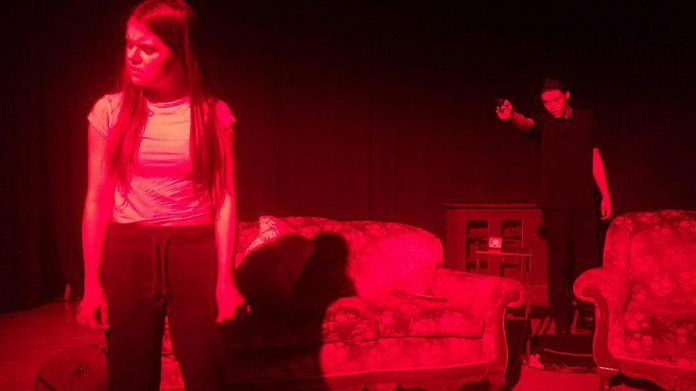 The show is assisted by strong supporting character roles. Katisha Shaw plays the maternal Luggage with passion and kindness, bringing heart to an often-harsh script, while Vasco J.W. Silva gives an unnerving performance as Pest in some of the most disturbing and tense moments of the show.
In his stage debut, Andre Canivet creates the pathetic figure of a sad and hopeless man in Elliot, who proves that having money will not bring you happiness. He also has a disturbing chemistry with Ilan, whose on-stage fear of the strange man brings forth a very real sense of potential danger.
But it's Tori O'Neil, in the role of pompous and privileged Tunis, who proves to be another stealing performer. Deliciously blunt in her delivery, Tori creates tension on the stage that can be both funny and hostile. Paired with Ilan, the two create the highlight of the show with their painfully awkward conversation as one woman who is unsatisfied despite having everything and another woman who is happy despite having nothing.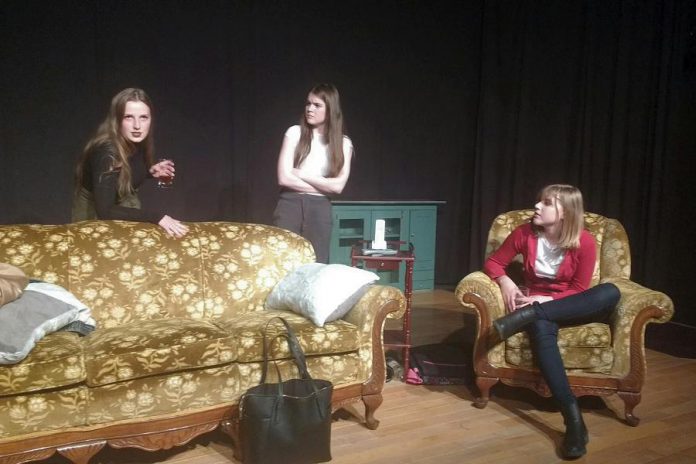 Tori's chemistry with Anwen is like mixing gasoline with fire, creating the explosive crux of the production. I found Tori O'Neil, in spite of the obnoxious bitchiness of her character, to be delightful to watch.
Although My Heart's A Suitcase is a highly regarded play, I couldn't help but find flaws within its structure and narrative that left me feeling slightly empty by the end. The play begins as a journey through Chris's battle for her own sanity, but somehow switches to become a materialistic battle between the haves and the have-nots.
The performers create a beautiful sense of tension that foreshadows either a horrific tragedy or an emotional breakthrough, but the play's resolution is confusingly anti-climactic. While I came to care about the characters, I'm not certain anything is ever resolved.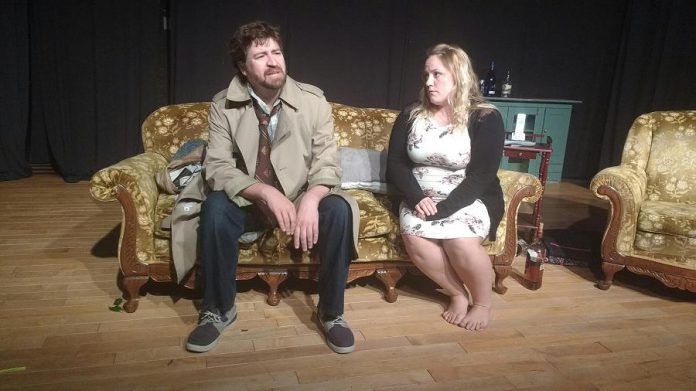 Perhaps what is more potent about the play is the underlying theme of invasion in the lives of Chris and Hannah. Although they should feel safe with one another while on holiday, their space and safety is continually compromised by both hostile and potentially frightening intruders who barge into their lives, as well as the demons who live in Chris' self-conscious.
These intrusions and the lack of safe spaces send a powerful, albeit understated, message that the women are not in control of the world around them.
Despite some structural flaws in the source material, My Heart's A Suitcase contains fine performances by a fantastic cast of actors, and has been created with passion by Rebecca Bloom and her company. Filled with emotion, the play will mean different things to different people.
My Heart's A Suitcase runs at the Lindsay Little Theatre on May 18, 19, 25 and 26 at 8 p.m. and on May 27 at 2 p.m. Tickets are $20 and are available at the Lindsay Academy Theatre Box Office or by calling 705.324.9111 or online at www.kawarthatickets.ca.