---
Provincial All-Candidates Meeting – May 23rd

The Kawartha Chamber's all-candidates meeting is today (Wednesday, May 23rd).
Peterborough-Kawartha riding candidates from the Green, Liberal, NDP, and PC parties have been invited to speak. In addition, candidates from the Libertarian and Trillium parties have been invited to be in attendance and display literature.
David Goyette will be moderating, and this event is open to the public.
The event will be held at the Lakefield Legion. Doors open at 6 p.m. and the meeting will run from 7 to 9 p.m. Come out and hear from the candidates that want to represent you!
B.O.S.S. Mental Health In The Workplace Resource Information
The Kawartha Chamber's May 9th Business Owners Sharing Solutions (B.O.S.S.) session offered those in attendance an excellent and informative look at the importance of mental health in the workplace, as well as the resources available for employers and employees to address mental health.
Ashley Challinor from the Ontario Chamber of Commerce suggested the OCC's Mental Wellness Toolkit as an excellent source of advice and resources for employers.
Jack Veitch from the Canadian Mental Health Association Haliburton, Kawartha, Pine Ridge (CMHA HKPR) made attendees aware of the breadth of programming available at the Peterborough CMHA HKPR offices to anyone who needs it (over 16 years of age), as well as the educational programming that employers can request for their businesses. The CMHA HKPR supports a 24/7 free crisis line (705-745-6484, 1-866-995-9933) for those in serious need of immediate mental health support.
Jack also provided his own email (jveitch@cmhahkpr.ca) for anyone with further questions about educational programs or for those wishing to set up a learning session or training for their own business.
David Pogue of Team 55 Tackling Suicide Awareness has been advocating for suicide awareness since his son took his own life in 2013. He recommends the Safetalk Program, a three-hour training course on suicide prevention.
Find more information on the session in the Chamber's blog article.
Business After Hours Woodview Hop – June 13
Come out and join the Kawartha Chamber's Business After Hours event in Woodview.
The Chamber will be visiting member businesses in the Woodview area, including Viamede Resort and Woodview on the Lake.
The event will be held on Wednesday, June 13th from 5 to 7 p.m.. Please register ahead of time. More details to follow.
Did You Know? Chamber members can market with kawarthaNOW

The Kawartha Chamber is partnered with kawarthaNOW to offer members the opportunity for editorial campaigns promoting their businesses!
The feature is subsidized by the Chamber, and packed with extra social media promotion and extensive digital reach. Offering professional writers to assist, kawarthaNOW will help you create a great promotion for your business.
Visit the Chamber's Member Discounts page to find out more about this offer today.
Vote Prosperity – 2018 Election Platform of the Ontario Chamber of Commerce
The Ontario Chamber of Commerce's Provincial Policy Platform is a set of recommendations on how to address the challenges facing Ontario businesses and improve our global competitiveness while strengthening communities.
These recommendations are backed by thorough research and center around four "pillars": Strengthening Business Competitiveness, Fostering Job Growth, Building Healthy Communities, and Improving Government Accountability.
Read the full platform article to learn more about the Ontario Chamber's recommendations.
Send A Message To Queen's Park
The Kawartha Chamber and the Ontario Chamber Network are looking for your insight on what matters to business in an election year.
The survey is open until Friday, June 8th at 5:00 p.m. and all responses will be kept strictly confidential.
The Ontario Chamber Network is committed to ensuring government understands the issues impacting business in this province. That's why we need your help to express the voice of business loud and clear at Queen's Park.
Follow this link, and in five minutes let the government know what's important to you.
Lakefield Farmers' Market Opens For The Season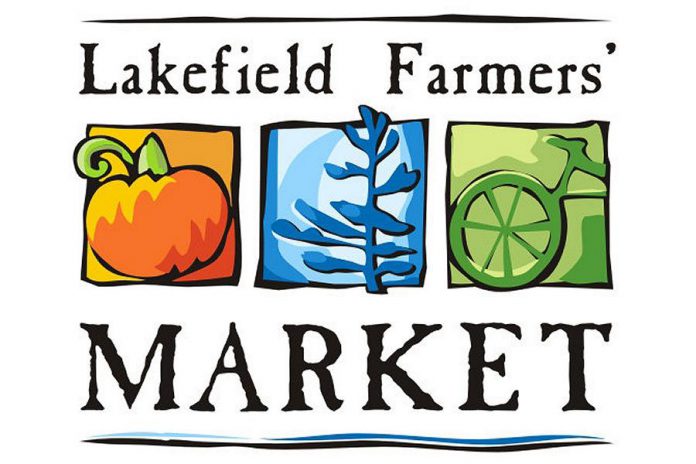 The Lakefield Farmers' Market is back this Thursday, May 24th!
It will be set up in the Lakefield-Smith Community Centre parking lot next to Isobel Morris Park from 9 a.m. to 2 p.m. every Thursday.
The market is MyPick verified, meaning all produce vendors only sell what they have grown themselves.
There are also a variety of prepared food vendors using local ingredients and artisans selling handcrafted wares. Fresh brewed coffee is available this year and will be offered free on opening day.
Chamber Members Receive Peterborough County Recognition Awards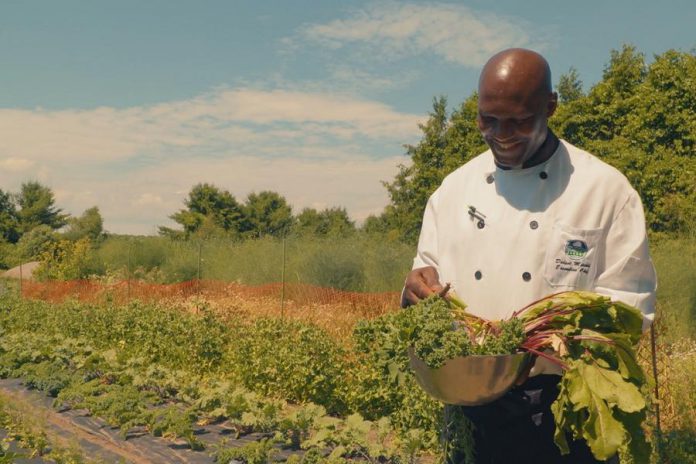 Last week, Peterborough County Council announced the recipients for the 2018 Recognition Awards.
The awards are presented to residents or businesses in Peterborough County that have made significant contributions to the community or had a noteworthy accomplishment in the past year.
This year, four Chamber members have been recognized:
Agricultural Leadership: Joyce Arscott – Molly's Acres
Business Leadership/Entrepreneurial Innovation: John and Paul Downs – Nexicom, Diana Carter – Style Boutique
Environmental/Sustainability Recognition: Elmhirst's Resort
Read the full press release for more category details and a full list of recipients. Congratulations to Member recipients on this accomplishment!
The awards will be presented this Friday, May 25th at the Otonabee-South Monaghan Memorial Community Centre in the Village of Keene at 7 p.m.
4th Annual Discover Trent Lakes Event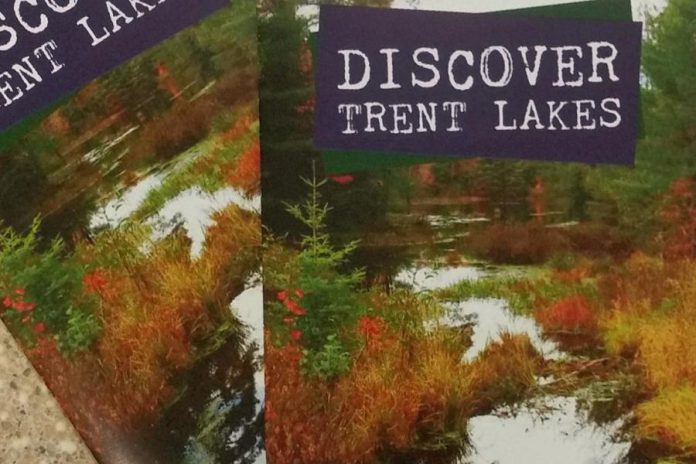 The Municipality of Trent Lakes has organized its 4th annual Discover Trent Lakes event. The event consists of six outdoor attractions in the Trent Lakes region where participants can take a Discovery Log card and punch each location with a unique hole punch available there.
The log can then be dropped off or mailed to the Municipal Office or brought to one of the Trent Lakes Libraries. Log books are available at the Kawartha Chamber Office, the Trent Lakes Municipal Office, the Trent Lakes Libraries, and numerous other locations.
The Discover Trent Lakes event runs from May 18th to October 31st this year, so pick up your log book and start exploring.
Canadian Canoe Museum Receives $7.5 Million Gift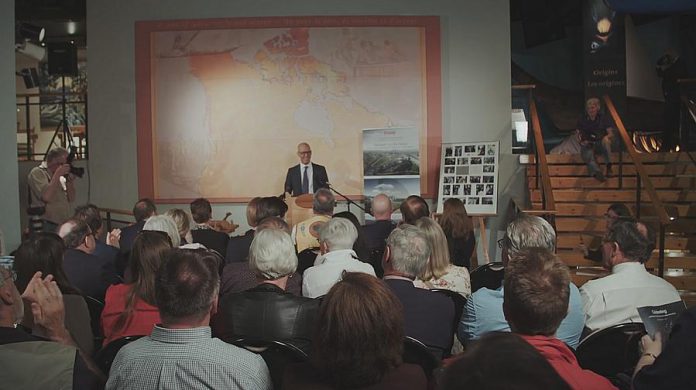 The Canadian Canoe Museum recently received a huge donation of $7.5 million, marking the largest known one-time private donation in Peterborough history.
The donation was made by the W. Garfield Weston Foundation, which has supported the museum since its opening and was a key player in its founding.
This money goes towards the $65 million campaign for a new building to house the museum, to be located next to the Peterborough Lift Lock.
Learn more about the campaign at canoemuseum.ca/museum-on-the-move/.
Still Some Tickets Left For Lobsterfest
The Lakefield & District Lions Club still has some tickets left for their popular Lobsterfest & Show event.
The event will be held Saturday, June 2nd at the Lakefield Fairgrounds and will feature a fresh lobster dinner with all the fixings, and the Indian River Band as live entertainment.
Tickets are $65 each. Call 705-652-0639 to secure yours before they're gone.
Chamber Members are Hiring
Lakefield 4th Annual Fairy And Dragon Festival – June 9 and 10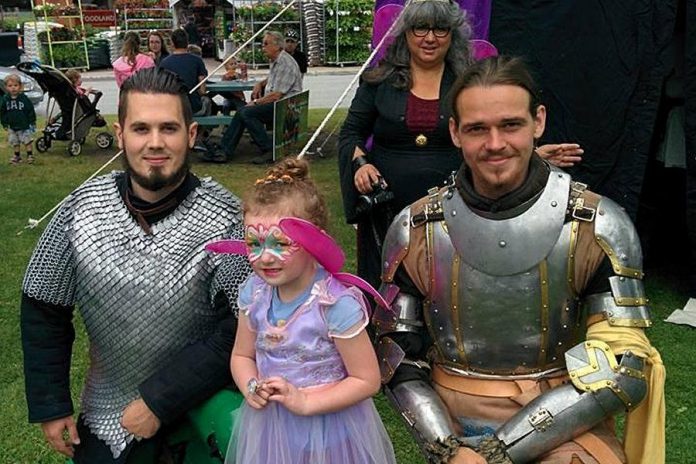 Celtic Connection is proud to present the 4th annual Lakefield Fairy and Dragon Festival. The festival turns the Village of Lakefield into a magical realm of fun for a weekend.
This year will be a two-day event: Saturday, June 9th will be a free costume event at Cenotaph Park from 10 a.m. to 4 p.m., and Sunday, June 10th will be at Isabel Morris Park from 11 a.m. to 3 p.m., and will cost $10 for adults, $5 for children, and free for children under six.
There are countless activities, entertainers, demonstrations, and vendors coming together to make this magical weekend one to remember. Find out more about the daily schedules and who is coming.
Sponsorship opportunities are still available for this event, email mary@celticconnection.ca.
Trent-Severn Waterway Announcements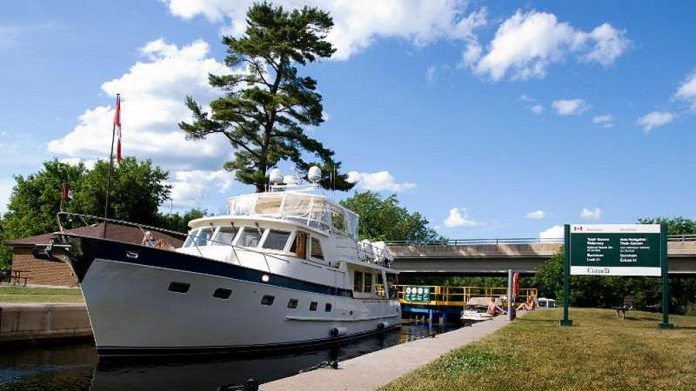 The Trent-Severn Waterway (TSW) opened for the sesason this past Friday, along with a number of other announcements regarding their services.
This year, the TSW will be offering a 50 per cent discount on seasonal lockage passes for paddlers of canoes and kayaks. These passes will allow passage through all of Parks Canada's historic canals. There will also be two free lockage days, on June 24th and on July 1st.
In addition, the TSW recently launched their Ontario Waterways Water Management InfoNet. The portal contains background information on water management practices, water management updates, frequently asked questions about water management, various reports on water management, and the most recent water levels of lakes along the waterway.
The Twitter Boater Information Service (@TSWBoaterInfo), launched last year, will continue this year to provide real-time information regarding waterway conditions, as well as useful information.
RTO8 Looking to Hire a Partner Communications Lead
Regional Tourism Organization 8, servicing Kawarthas Northumberland, is looking to hire an experienced Partner Communications Lead on a contract basis with an option to renegotiate to permanent full-time at contract end.
Any interested parties can find the job description here. Applications are accepted until Friday, May 18th at 4 p.m.
Upcoming Events
Lakefield Farmers' Market Opening Day – May 24th
Classy Chassis 12th Anniversary BBQ Bash – May 26th
Tour de Lion – May 27th
Dandelion Day Festival – May 27th
Camp Kawartha Summer Camp Open House – May 27th
Buckhorn Annual Golf Tournament – May 31st
Lakefield Lobsterfest & Show – June 2nd
Lakefield Fairy & Dragon Festival – June 9th-10th
For more information about the businesses and events listed above, please visit the Kawartha Chamber of Commerce & Tourism website at kawarthachamber.ca.
All photos supplied by Kawartha Chamber of Commerce except where noted.