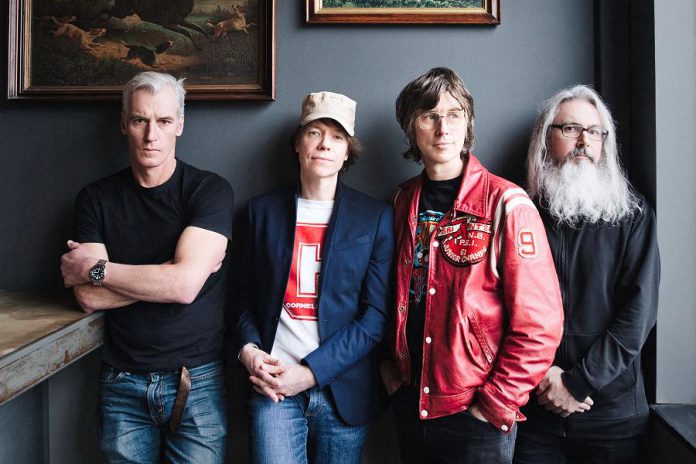 Toronto-based rockers Sloan will be headlining this year's The Hootenanny On Hunter Street, which takes place in downtown Peterborough beginning at noon on Saturday, August 11th.
This is the first year the annual street festival is being organized by the Peterborough Downtown Business Improvement Area (DBIA).
"It's been exciting watching this lineup come together," says DBIA executive director Terry Guiel. "Sloan was booked to play Hootenanny two years ago, but was unfortunately rained out. We're thrilled to announced that they'll be headlining our 2018 lineup."
VIDEO: 2018 Hootenanny on Hunter Street Lineup

Along with Sloan, the lineup features local musicians Missy Knott and Lindsay Barr, along with Charmie, Gene Hardy & Sparkjiver, Band Of People, Blue Sky Miners, Secret Broadcast, and YUKA.
Hootenanny runs from noon to 11 p.m. on Hunter Street West between George and Aylmer streets. Admission is free.
Here's the full lineup with performance times:
12:00 p.m. – Missy Knott
1:15 p.m. – Charmie
2:30 p.m. – Gene Hardy & Sparkjiver
3:45 p.m. – Lindsay Barr
5:00 p.m. – Band Of People
6:15 p.m. – Blue Sky Miners
7:30 p.m. – Secret Broadcast
8:45 p.m. – YUKA
10:00 p.m. – Sloan.