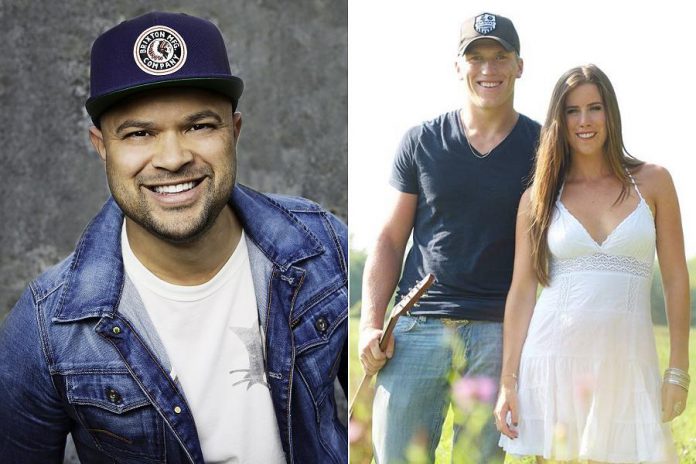 If Peterborough Musicfest has taught us anything since its 1987 inception, it is this one enduring undeniable truth: country music fans are nothing short of rabid when it comes to their support of their favourite artists.
With that well in mind, the free summer concert series is again answering that demand in a big way, presenting perennial genre favourite Terri Clark on August 15th and, more imminently, a country music double shot this Saturday (July 28) featuring Peterborough native Tebey with brother-sister duo The Reklaws.
Admission is free to the 8 p.m. show.
Tebey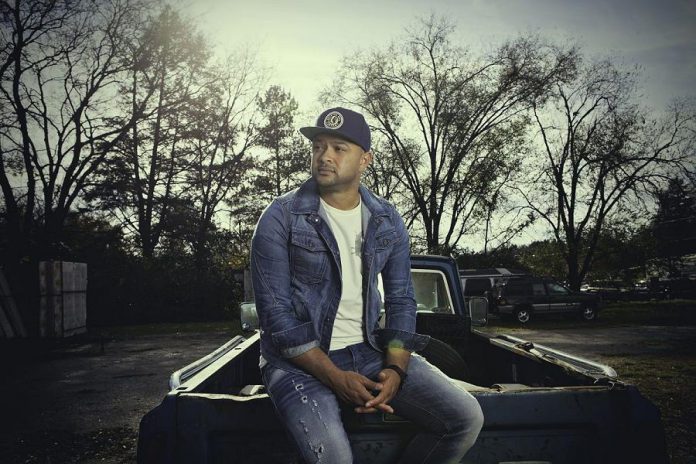 From a young age, it was clear that music would be central to Tebey Ottoh's life.
In 1990, at just age seven, he won the 14-and-under male division of the Canadian Open Country Singing Contest, repeating that feat again in 1996 and 1998. After signing a development deal with a Nashville record label at age 15, he moved to that city with his father.
Upon returning to Canada three years later, he was a highly touted university football prospect but music remained his focus, evidenced by his signing a contract as a singer with Nashville-based BNA Records and another deal with Warner Chappell Music as a songwriter.
VIDEO: "Jealous of the Sun" – Tebey

It was as the former that Tebey made his first big mark, scoring a top North American hit in 2003 with the non-album single "We Shook Hands (Man To Man)". That saw him nominated the following year for a Canadian Radio Music Award in the Best New Group/Solo Artist (Country) category.
Still, Tebey's songwriting talents didn't take a backseat as he penned songs for a number of artists outside of the country music genre, including Shawn Desman, Cher and One Direction. In 2017, his song "Somebody Else Will", recorded by country artist Justin Moore, hit #1 on the U.S. Billboard chart. In addition, he wrote "All About Tonight" for British singer Pixie Lott. It was nominated for Single of the Year at the 2012 Brit Awards.
"I think people are surprised to find out that I've written songs for artists outside of the (country) genre," says Tebey in a May 2018 interview with Kat Harlton of harltonempire.com.
VIDEO: "Now I Do" – Tebey

VIDEO: "When The Buzz Wears Off" – Tebey

"I think there is a misconception when it comes to songwriting and artists. I think that most people think artists write their own songs just because their name is on it. That is not always the case and is usually not the case, especially in pop music. I like being a songwriter behind the scenes when it comes to the pop stuff that I do. I'm not a pop star so I'd rather just try to write songs for people who are."
Despite his huge success as a songwriter, Tebey didn't neglect his career as a performer. His 2012 debut album The Wait produced the Top Ten radio hit "Somewhere In The Country", while his 2014 cover of Avicii's "Wake Me Up" sold in excess of 40,000 copies and was certified gold. It was included on his second album Two, which also included the hit single "Till It's Gone".
Tebey has since released two EPs, Old School and Love A Girl, with the latter featuring his latest hit single "Denim On Denim".
VIDEO: "Denim on Denim" – Tebey

"There's always going to be sounds that are hot right now but, at the end of the day, it's all about great melodies," says Tebey, who is also a multi-awarded music producer.
"I usually start with a bunch of songs that I love, then I start looking and thinking 'Can this work for me? Is this song right for what I'm trying to do with this next phase of my artist career?' I usually don't have a theme because albums are not as popular anymore. There just isn't the attention span to listen to an album front to back like someone would do with Thriller back in the day."
"Anything entertainment looks great when you're winning but they don't really show the losing. It's been a struggle. I've been in the game 15 years, since I was in high school, and I'm still trying to get my songs placed, still trying to have artists listen to my music and get radio play. It's a constant struggle. It never really ends."
The Reklaws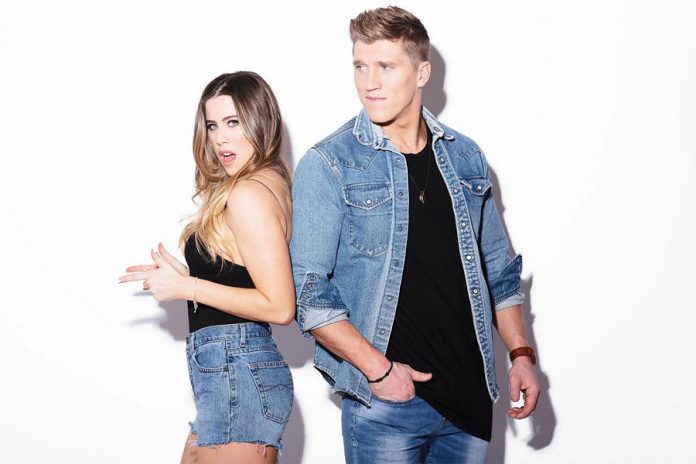 Also taking to the Fred Anderson Stage on Saturday, July 25th is brother-sister duo The Reklaws.
Cambridge, Ontario natives Jenna and Stuart Walker first turned heads in a big way when they won the SiriusXM Emerging Artist Award at Boots and Hearts in 2013. That led to the duo touring across Canada, opening for the likes of Blake Shelton, Dierks Bentley, and High Valley.
After working with a series of top Nashville songwriters and a year after appearing at Peterborough Musicfest in 2016, The Reklaws signed a recording contract with Universal Music Canada. That resulted in the recording of "Hometown Kids", which debuted in the Top 15 on the Canadian country radio playlist and was streamed more than two million times.
VIDEO: "Hometown Kids" – The Reklaws

"We wanted to make sure we released a song that allowed people to see that we are just like them," says Stuart in a March 2018 interview with Trevor Perkins of Music Update Central.
"We are the kids who love a Friday night bonfire with our hometown friends, as I'm sure many people do. It was important for us to write an anthem that introduced us to our fans."
Also included on The Reklaws' debut EP was "Wish You Were Beer", recorded with the Juno-winning The James Barker Band (whose frontman hails from Woodville in Kawartha Lakes).
VIDEO: "Wish You Were Beer" – The Reklaws

"That was a song that we had written almost two years ago," Stuart recalls. "For the longest time we looked at it as more of a joke song but after continued requests to sing it at our shows, and watching the audience react to it, we knew it was a hit and that something special had to be done with it. The James Barker Band stepped in and made this song cooler than we could have imagined. James' ripping guitar solo, and the outro with all the boys, and of course Jenna, made it special."
Long Live The Night, The Reklaws' second EP release, debuted at #1 on the iTunes country sales chart with the title track currently rising on radio play charts.
"It contains three songs, each showing a different side of The Reklaws," says Stuart of the new EP.
"We both like to be considered as lead singer, so when it comes to releasing songs we wanted to make sure that you are hearing both of us. You will hear a song by Stu, a song by Jenna and then one together. You will also hear that each song shows a different side of our Reklaw sound — a pop side as well as a country side,"
VIDEO: "Seeing Stars" – The Reklaws

VIDEO: "Long Live The Night" – The Reklaws

Peterborough Musicfest is presenting 18 free-admission concerts featuring a total of 20 acts during its 32nd season — each staged on Wednesday and Saturday nights at Del Crary Park.
Overseen by general manager Tracey Randall and staff, a board of directors, and numerous volunteers, Peterborough Musicfest's stated mission is to "provide diverse, affordable live music to enrich cultural and economic prosperity in our community."
For more information on this concert or the entire 2018 season, visit www.ptbomusicfest.ca or phone the Peterborough Musicfest office at 705-755-1111.