This week's round-up of regional business news features the launch of Maximum Football 2018 by Peterborough-based video game startup Canuck Play, Starter Company Plus grant recipients in the City of Kawartha Lakes, and a new Android app for the Peterborough Ex by acorn30.
Also featured is the new director of philanthropy and communications at YWCA Peterborough Haliburton, the launch of the Pilates on Demand website by Peterborough entrepreneur Jessica Dalliday, and the opening of nominations for the Kawartha Chamber of Commerce and Tourism's 2018 Business Excellence Awards.
Regional business events added this week include an open house on August 13th celebrating five years of The Mane Intent in Indian River and a New Venture Workshop in Buckhorn on September 26th.
We publish businessNOW every week. If you'd like us to promote your business news or event in businessNOW, please email business@kawarthanow.com.
---
Peterborough boutique video game developer launches football game on PS4 and Xbox One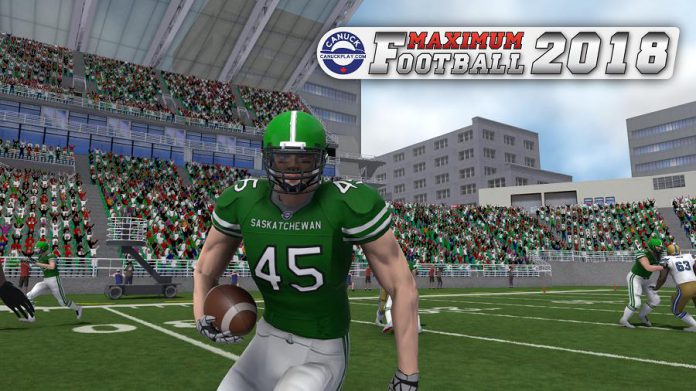 Maximum Football 2018, a video game developed by Peterborough-based startup Canuck Play, has been certified for and officially released on both the PS4 and Xbox One video game platforms.
"This an amazing milestone for us," says David A. Winter, president of Canuck Play, which develops games to celebrate Canadian culture. "We have been working for months both day and night to make this reality for our player base. A lot of little pieces go in to being passed for certification."
Both Xbox One and PS4 have significant market shares in North America, with PS4 at 60 per cent market share and Xbox One at 29 per cent.
Maximum Football 2018 features multiple game options between Canadian football, American football, and college football. Gamers have the ability to play full seasons, hone skills in practice mode, customize team and players, full post-play replay with free camera control, multiple player body styles, and game weather that impacts game play.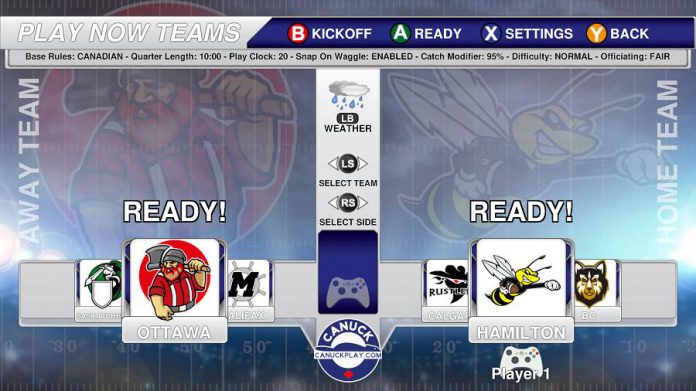 Winter and vice-president Sheryl Loucks combined their background of game developing and administrative skills to form Canuck Play, a client of the Innovation Cluster. The company launched the first Canadian football video game ever, Canadian Football 2017, last July for Xbox One and PCs, with PC distribution through Steam. Since its launch last year, Canadian Football 2017 has been sold in 12 countries with thousands of customers.
Throughout the past year, Canuck Play has grown a rabid fan-base, with thousands of followers reaching outside of Canada worldwide throughout Twitter, Facebook and YouTube. Since its launch last year, their sales have reached 12 countries.
You can purchase Maximum Football 2018 directly from the XBox One and PS4 platforms.
City of Kawartha Lakes announces 18 Starter Company Plus program winners for 2017/18
The City of Kawartha Lakes has announced 18 businesses that have been awarded grants under the Starter Company Plus program over the past eight months.
Administered through the Kawartha Lakes Small Business and Entrepreneurship Centre with funding from the the Government of Ontario, the Starter Company Plus program provides grants of up to $4,000 to support the the start-up or expansion of businesses.
The winners from the fall of 2017 are Karen Reid – Kawartha Shortbread, Lisa Vehrs – Recovered Treasures Upholstery, Sandy Terzo – Dolce Bakery, Daniel Wright – Clear Mind, Pamela VanMeer – Kawartha 411, Joe Elliott – All Day Personal Training, Robin Spataro – Together Forever, Darian Bacon – 7Winds, and Ben Corder – Ben's Kettle Corn.
The winners from the spring of 2018 are Leanna Segura – Fresh FueLL, Owen Armstrong – Rifles Refined, Debra Kemp – Kawartha Mediums, Danielle McNelly – The Kawartha Sign and Pillow Co., Kristen Miller – North Country Cottage Boutique, Graeme Barrie – NetMechanics, Dylan Trepanier – Alexander Optical, Michael Bainbridge – The Occurrence, and Sarah Fournier – Sweet Green Studios.
Acorn30 develops Android app for Peterborough Ex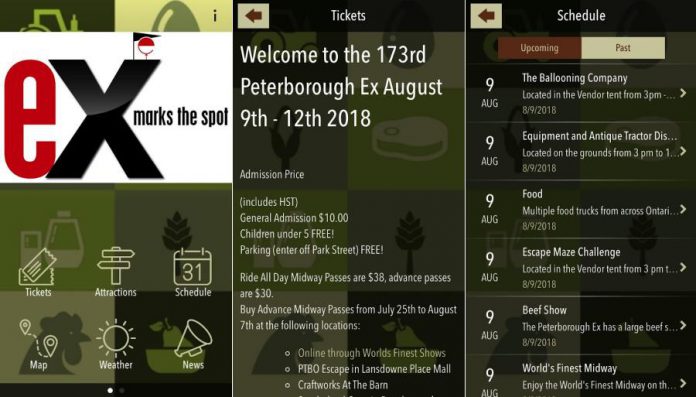 Peterborough-based digital agency acorn30 has developed an Android app for the 173rd annual Peterborough Exhibition.
The free app highlights attractions, event information, and news related to the Ex, which opens on Thursday, August 9th at Morrow Park in Peterborough.
"The app will give organizers the ability to send out push notifications and is a useful tool to find out what is happening during the fair," says Heather Watson of acorn30. "After re-building the Ex website, we felt that this was the next natural progression to modernize the way people can engage with and experience the Ex."
The app is available now from Google Play.
New director of philanthropy and communications at YWCA Peterborough Haliburton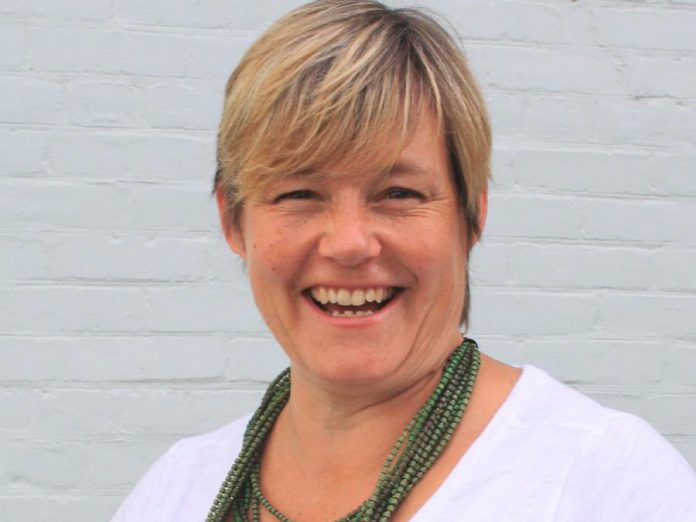 Peterborough native Donna Masters is the new director of philanthropy and communications at YWCA Peterborough Haliburton.
Masters has 22 years of experience in philanthropy, including roles with WoodGreen Community Services, United Way Toronto, and Toronto East Hospital Foundation.
"Joining the YWCA team, especially in my home town of Peterborough, is so meaningful to me both personally and professionally," Masters says. "I can't wait to help advance the work of our talented service providers to achieve such a critical mission: to support the right of all women and their families to live free from violence, poverty and oppression as they build their desired futures."
Reporting to the Executive Director, Masters is responsible for planning, organizing, directing, successfully implementing, and achieving the YWCA annual philanthropy targets. Programs operated by YWCA Peterborough Haliburton include the Crossroads Shelter for women and children fleeing abuse, crisis support and outreach services, Family Court Support, START (Support Team for Abuse Response Today), Beyond First Impressions Project, GirlSpace/BoySpace, an annual Week Without Violence campaign, and more.
Masters can be reached at the Peterborough YWCA Administrative Office on Simcoe Street at 705-743-3526 ext. 130 or dmasters@ywcapeterborough.org.
Peterborough entrepreneur Jessica Dalliday launches Pilates website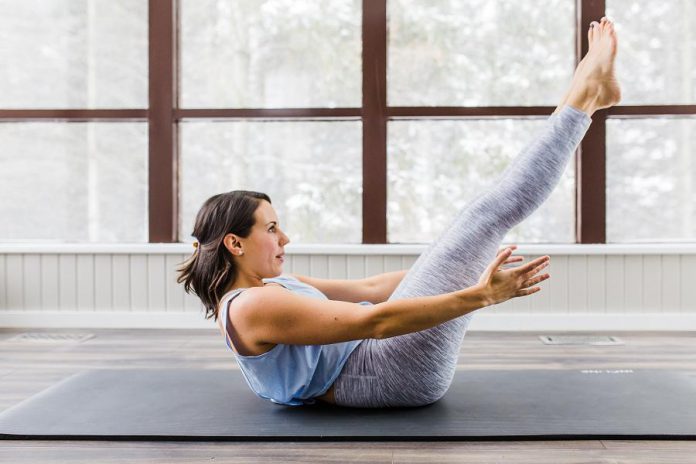 Local entrepreneur Jessica Dalliday has launched Pilates on Demand, a website at pilatesondemand.ca that aims to provide an alternative option for those looking to keep healthy.
The Pilates on Demand website provides multiple video series, each including a follow-along workout session categorized by levels from beginner to advanced. There will also be a series specifically for prenatal and postnatal classes.
"This will be most beneficial to mothers who live a busy lifestyle but still aspire to stay healthy and active," says Dalliday, who also runs a wellness blog at thehealthysweetpotato.com.
Dalliday has a background in wellness. As well as being a certified Pilates instructor, she has a masters degree in kinesiology, and is a registered kinesiologist and a certified athletic therapist. After moving to the Kawartha Lakes area from Toronto last year and teaching Pilates, Dalliday realized it was hard on clients to make it to classes because of scheduling and travel, and turned to FastStart Peterborough for support.
Pilates on Demand will be available through a membership price of $20 per month ($17 per month based on an annual subscription). Dalliday says her next milestone will be creating a mobile app version of Pilates on Demand.
Dalliday, who has had her own personal experience of struggling with infertility, has also created her own Infertility Foundation. A portion of proceeds from Pilates on Demand will go towards supporting women who experience infertility.
Nominations open for Kawartha Chamber of Commerce and Tourism Awards of Excellence
Nominations are now open for the Kawartha Chamber of Commerce and Tourism 19th Annual Awards of Excellence.
The award categories are Citizen of the Year, Commercial Development or Renovation, Customer Service Excellence, Entrepreneur Innovation, Not-for-Profit Excellence, Outstanding Business Achievement, Retailer of the Year, Tourism/Hospitality, Young Professional, and — new this year — Service Sector Excellence.
Any business located in Peterborough County or within the City of Peterborough can be nominated, and self-nominations are welcomed and encouraged.
The awards will be presented on the evening of Thursday, November 8th at Lakefield College School. Unlike previous awards ceremonies that included a sit-down dinner, this year's event will be a social gala format.
To submit a nomination, visit kawarthachamber.ca/nominations/ and choose a category. The deadline for nominations is Monday, September 10th.
Open house at The Mane Intent in Indian River on August 13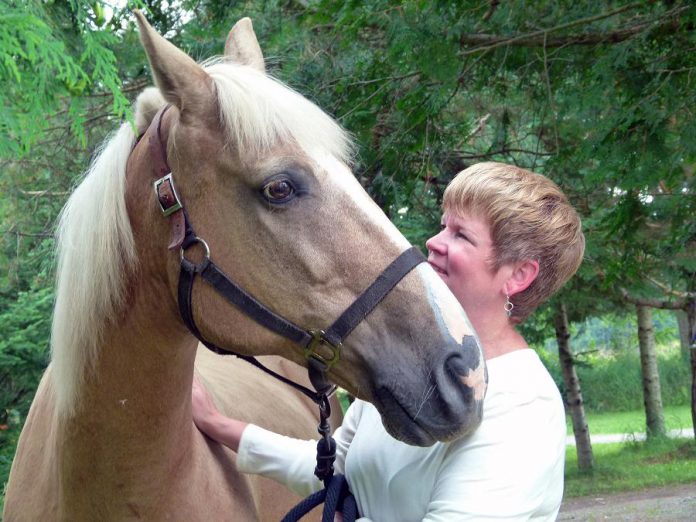 The Mane Intent Inc. is celebrating its fifth year of operation with an open house from 5 to 8 p.m. on Monday, August 13th at Renegade Ridge Farm (2410 Cameron Line in Indian River).
Owner and program director Jennifer Garland offers personal and professional development through Facilitated Equine Experiential Learning (FEEL), a modality for developing human potential by using horses as natural coaches.
The open house will include an opportunity to meet members of the program delivery team (including a few of the horses), a display of photographic portraits of The Mane Intent team taken by Manuela Stefan of Graceful Horses Photography, a showcase of experiences profiles on The Mane Intent's new website at themaneintent.ca, celebratory cake, refreshments and more.
Northumberland chambers host accessibility workshop for businesses on August 13
The local chambers of commerce in Northumberland County are hosting the "Discover Ability Workshop" from 6 to 8:30 p.m. on Monday, August 13th at Warkworth Legion (6 Norham Rd., Warkworth).
You can learn about the Accessibility for Ontarians with Disabilities Act (AODA), how it applies to your business (including your responsibilities under the legislation), and the advantages of developing an inclusive workforce. Light refreshments will be provided.
For more information and to register, visit business.trenthillschamber.ca/events/details/discover-ability-workshop-2831.
Northumberland Central Chamber of Commerce Meet & Greet at Friendly Fires in Cobourg on August 14
The next Northumberland Central Chamber of Commerce "Meet & Greet" business networking event is being hosted on Tuesday, August 14th from 5 to 7 p.m. by Friendly Fires (70 King St. E., Cobourg).
In addition to networking with local business people, you can browse the products available at Friendly Fires, including solar options for your home and business.
The event is free for Chamber members or $10 for non-members. Advance registration is required at nccofc.ca/events/details/nccofc-meet-greet-friendly-fires-1344.
E-Connect Summer Social at Publican House Brewery on August 14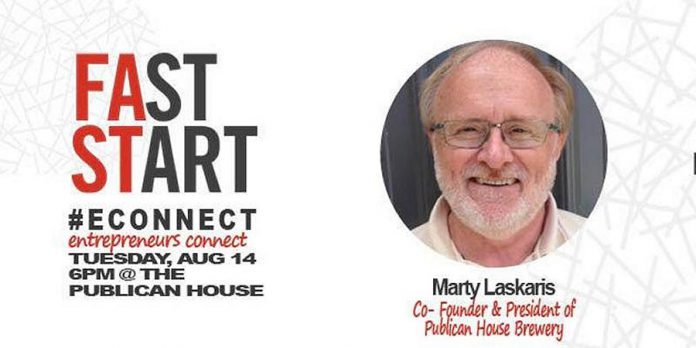 FastStart Peterborough is hosting an E-Connect Summer Social from 6 to 8 p.m. on Tuesday, August 14th at the Publican House Brewery (294 Charlotte St., Peterborough).
The evening will feature a talk by Publican Brewery co-founder and president Marty Laskaris, who will also provide a guided tour of the location.
The event is free, but advance registration is required at www.eventbrite.com/e/e-connect-summer-social-tickets-48458715322.
Learn how to become a better trade show exhibitor on August 15

The Peterborough Chamber of Commerce is hosting "Lunch Box Learning – Exceed as an Exhibitor" from 12 to 1 p.m. on Wednesday, August 15th at the CHamber office (175 George St. N., Peterborough).
Chamber staff Tiffany Arcari and Siam Grobler will host an open discussion on how to exceed as a trade show exhibitor.
The noon-hour series is free to Chamber members and members of the Women's Business Network of Peterborough. Bring your own lunch.
For more information and to register, visit www.peterboroughchamber.ca.
Save the date: Business After Hours in Bridgenorth on September 19
The Kawartha Chamber of Commerce & Tourism's next Business After Hours event takes place from 5 to 7 p.m. on Wednesday, September 19th.
During the "Bridgenorth Hop", the Chamber will visit members in Bridgenorth, including Style Boutique and TCB Office Furniture & Supplies.
More details will be announced as the date nears.
Save the date: Love Local Ptbo Business Expo on October 3
The Greater Peterborough Chamber of Commerce's Love Local Business Expo will take place this year from noon to 7 p.m. on Wednesday, October 3rd.
The region's largest business showcase, in previous years the Expo took place at the Morrow Building during September. While spacious, the location was also somewhat uncomfortable during the heat of late summer and required a lot of carpets to cover up the concrete floor.
This year's Expo is taking place at the Envinrude Centre, which features air conditioning and hardwood floors.
Watch for more details as the date gets closer, but you can register for a booth now at peterboroughchamber.ca.
Save the date: New Venture Workshop in Buckhorn on September 26
Peterborough & The Kawarthas Economic Development is hosting a workshop for entrepreneurs from 6 to 8 p.m. on Wednesday, September 26th at St. Matthew – St. Aidans Church (1946 Lakehurst Rd., Buckhorn).
The "New Venture Session" is designed for aspiring entrepreneurs or startups looking for support in the business community. The session will provide an overview of the foundations of starting and running a business, resources and programs that are available for entrepreneurs in Peterborough & the Kawarthas, the business model canvas exercise, how to access support from the Business Advisory Centre, and getting started on the "Startup Checklist".
Presented in partnership with Selwyn Township, Trent Lakes, and Curve Lake First Nation, the workshop is free and you can register at www.eventbrite.ca/e/new-venture-workshop-tickets-48692197674.